Moving home is a big deal even if you have done it before several times. Whether you consider yourself to be a novice or an expert with removals, there is always some extra help & advice you could do with. Read on to find out more about the sort of tips professionals in the industry recommend to their clients when moving, these days.
Help & Advice For Keeping Removals Cost As Low As Possible
There are all sorts of costs associated with moving. Nevertheless, moving usually makes a lot of sense, especially if it means the chance to move into your dream home or to downsize and generate some liquidity from your property asset. Despite all of the costs, there is help if you want to minimise your actual moving costs. Firstly, let's look at the typical fees for relocating from an averagely sized three-bedroom home.
| Service | Approximate Fee |
| --- | --- |
| Transit of your home's furniture and possessions | £700 to £800 |
| Long-distance surcharge in mainland UK | £100 to £200 |
| International container shipping | £800 to £2,800 |
| Professional packing service | £250 to £350 per day |
| Packaging supplies | £100 to £150 |
| Disassembly of furniture | £75 to £100 |
| Reassembly of furniture | £75 to £100 |
| Temporary storage facilities | £120 to £140 per month |
| Cleaning your old home | £260 to £300 |
As you can see, moving over shorter distances, usually under about 200 miles from your current address, means saving money. Doing your own packing up rather than paying someone from the removals firm to do it for you will also mean saving.
Find Moving House Helpers and Professional Near You
Shopping around for your packaging supplies can also make sense from a financial point of view but bear in mind that some removals firms supply these for you without an additional fee so this is worth checking. Finally, leaving your old home in a reasonable state for the next occupants without paying for cleaning contractors is another money-saving tip worth following.
Obtain several competitive quotations for removals services by filling out our free and easy-to-use form.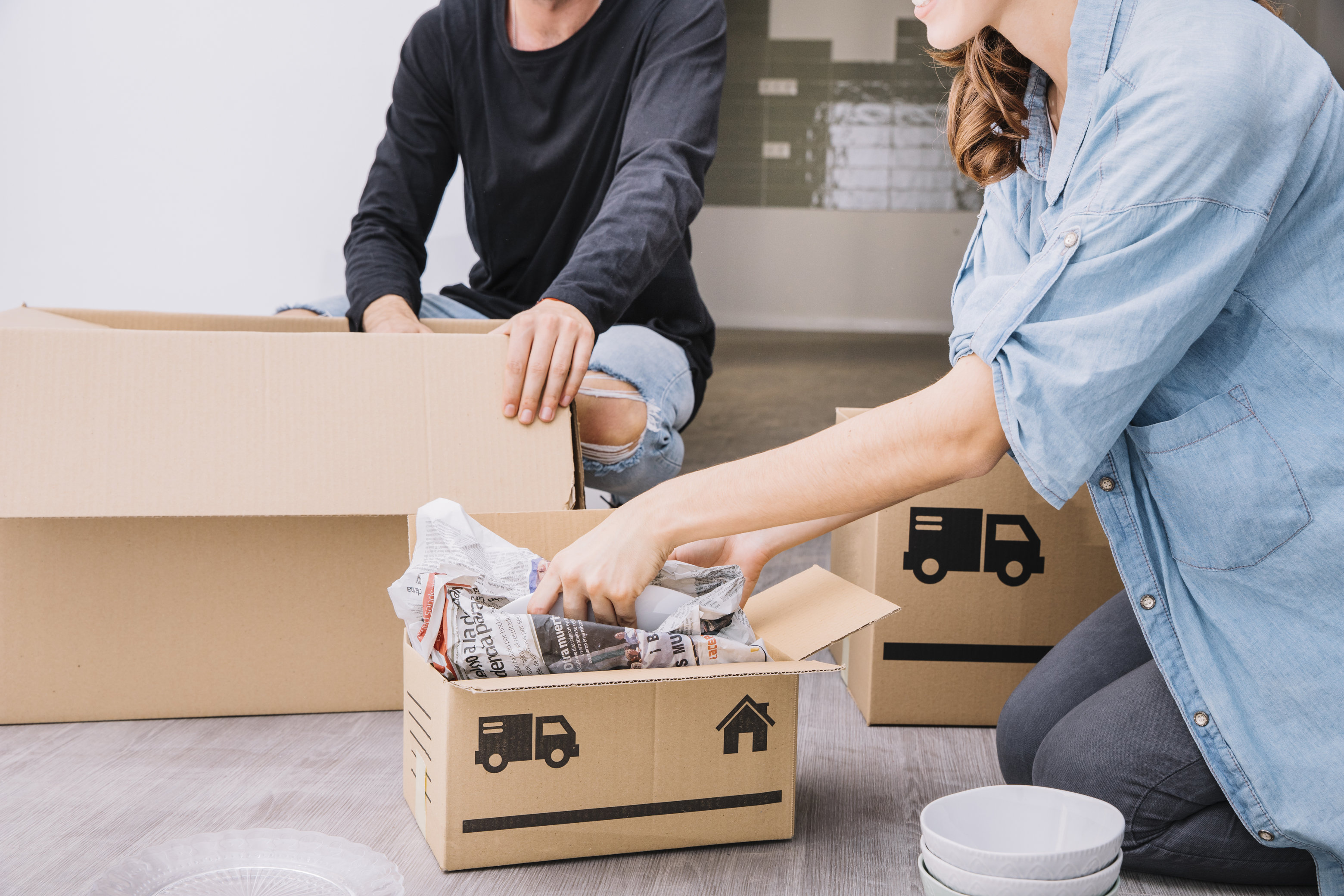 Help & Advice When Moving Internationally
When you are relocating to another country, there are additional things to consider. The costs of moving significantly go up, especially if you choose to air freight your belongings to their new home. Instead, the majority of homeowners choose to send their home's contents to another country via sea cargo.
This may take more time but it is a good deal less expensive. In order to do so, the best approach is to hire your own shipping container since this can be loaded onto a truck when it arrives at the nearest seaport and delivered to your new address. Alternatively, seek a removal company who can help you to find someone else who is moving to the same country and you can share the costs of international shipping. It depends on how much you want to take, of course.
The less you take to your new home the better when it comes to international moves. Consider selling your bulkier items, such as beds, wardrobes and sofas unless they have sentimental value. Even so, you might be better off putting them into storage for a couple of years rather than shipping them on day one of your move.
Remember that international deliveries usually mean making a customs declaration even if your belongings are for personal use and not for resale. Retaining the services of a customs broker can be helpful in such circumstances, especially if you are not used to the world of international shipping.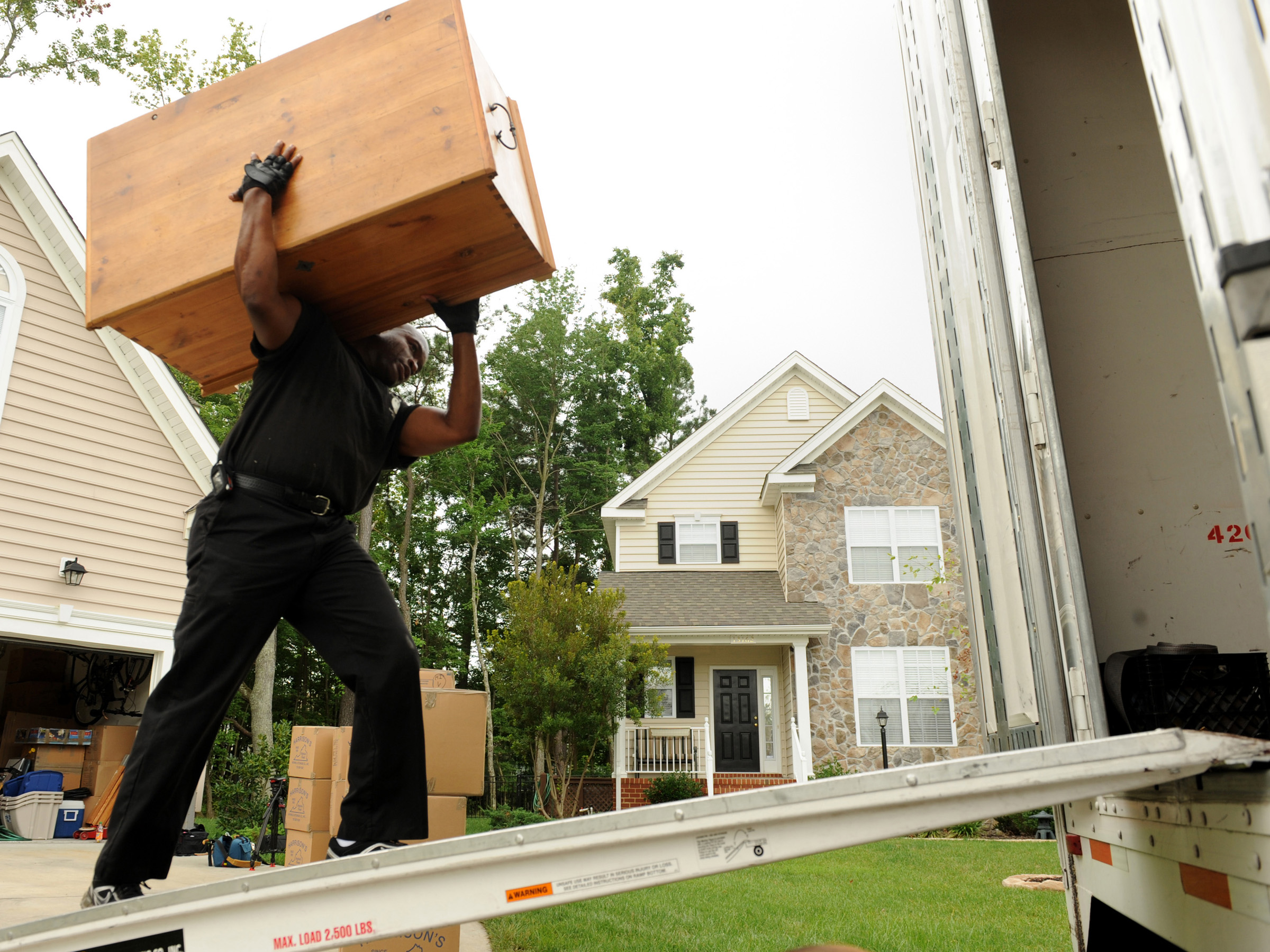 Help & Advice When Choosing a Removals Firm
There are lots of things to consider when choosing one removal firm over another. Sure, you will want to look at the prices charged which is why obtaining several different quotations is so important. That said, charges are not the only thing to consider.
Make sure you know exactly which removal services are on offer when you consider booking a moving companies. For example, some will supply you with proper moving crates before your moving day to put your belongings into. These are robust and stack up well making it easier when they are lifted into the truck that will convey them to your new home. Not only do they offer the right level of protection but they can be labelled easily so that you know where they should go when you arrive.
Then, there is the question of insurance to take into account. Not all removals firms are insured in the same way. Some will have public liability removal insurance that only runs up to a certain level, for instance. Public liability insurance means you are covered if anyone is injured by your belongings – for example, if something falls onto them – when they are in transit.
Without adequate protection, you could be sued. Furthermore, professional removals companies in the UK should have insurance that covers breakages and other losses. Your own insurance policy probably won't afford you the level of cover you need when belongings are being moved between addresses.
Finally, look into the resources your preferred removals firm has. Some so-called man-and-van services are convenient and very practical but they probably won't be able to cope with specialist moving services, such as providing temporary storage or moving bulkier items, like grand pianos, for example. The larger a moving company is, the more resources it will have at its disposal, generally speaking, both in terms of vehicles and manpower.
Tips to Ensure a Hassle-Free Removal
If you are not sure about something when moving, then who better to ask than your removals firm? Most have a wealth of experience they will share with you.
Don't skimp on bubble wrap when moving. It is worth using a bit more than you really need than to underestimate it and end up with breakage in transit.
If you are not sure whether to move an item or to sell it, then don't hesitate to put it into temporary storage. If you haven't needed it after a month or two, then you know it is best to put it up for sale.
Place sheets or cardboard down in your entrance hallway to prevent the floor from being marked as you go in and out. This is especially beneficial on a rainy day, of course.
By simply filling out one form, you can freely obtain a number of quotes from different removals firms all safe in the knowledge that they are supplying their services to you at the most competitive rates they can manage.