Are you planning on moving house soon and are now searching for local removal companies in Wigan? Here, we cover the costs and services involved when hiring a removal company as well as important tips for your move.
Find moving companies in Wigan
Below you find removal companies active in Wigan.

What are the Costs For Removal Companies in Wigan?
The average cost of removal companies in Wigan for a 2-bedroom house within the UK ranges between £400 to £900. This is calculated based on a variety of factors including, the total distance (point A to point B), total volume weight to be transported, mode of transport, and any additional services, such as packaging, disassembly, storage, and/or cleaning.
In the table below, we break down the removal costs for a 2-bedroom house with packing, disassembly, storage, and cleaning services selected.
| Service | Details | Average Cost |
| --- | --- | --- |
| Removal | Loading, transporting, and unloading your belongings from point A to point B. | £500 |
| Packing | Expert packing of items and furniture | £125 |
| Disassemble | Taking down furniture | £75 |
| Storage | Use of storage facility | £75 |
| Cleaning | Professional cleaning services | £150 |
| Total | 2-bedroom house removals | £900 |
You may not need additional services depending on the number of belongings and the distance between your current and future home. However, being aware of the services and costs available will help you determine where you can save money.
Get Custom-Tailored Quotes to Save Money on Removal Companies in Wigan
You're only a few steps away from receiving custom quotes from removal companies in Wigan. Fill out our quote request form to get up to 6 quotes and save big on your move. It is free, and there are no strings attached.Compare prices from several movers in Wigan and choose the one that you like best! We have a large selection of skilled and professional movers who are able to meet the toughest of needs. Arm yourself with as much information and move the smart way.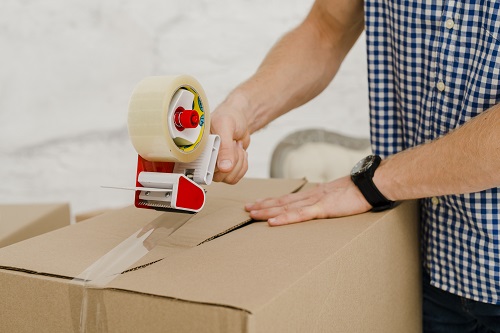 Things to Ask Your Removal Company in Wigan Regarding Removals Insurance
When you're looking for removal companies in Wigan, it's important that you check into all of the details of the removal insurance that you take out for your removal. Some policies cover different segments of your entire moving process, whereas others are truly from end-to-end.
Check all of the paperwork of your insurance before your move to make sure that it covers everything you need it to. This is very important when moving internationally but also for a close by removal to Rochdale. Goods-in-transit insurance should be included in your policy so that anything that shifts and breaks along the way is covered.
Make sure that you don't fall for any insurance policies that only cover your items until they are on the truck or even at the door of your new home. It's important that the insurance covers from the time the mover picks up the item at your old home to the time they set it down in your new one. Movers in Wigan should be able to walk you through all the options.
Removal expert in Wigan area
Are you moving whitin the Wigan area? Or you want to compare more companies? Then check out removal companies in the region or cities closeby. Below, you find information about local movers and the best way to get in contact with them.
House removals near Wigan
Ask Your Removal Company in Wigan About Storage Services for your Move
No matter how big or small the move is, moving needs detailed planning, especially if you are in need of storage services. Most removal companies in Wigan either offer storage services or partner with storage companies. It is best to consult with your movers in Wigan to see how it can best be arranged.
Storage costs depend on how big of storage place you need and the number of days you'll need to store your belongings. If you're moving approximate 1-bedroom worth of goods, you'll need a storage space of at least 70 cubic feet. This storage size ranges between £75- £90 per month.
There are several storage rental options for you to choose from. These options include self-storage containers, lockers, and large rooms.
European and Intercontinental Removal Companies in Wigan.
When dealing with international removals, you'll be looking into quite a few more factors than you would with a domestic move. Not all removal companies in Wigan will be willing to handle an international removal. Furthermore, if you are moving quite far away, you might have to deal with services that most movers in Wigan are not even equipped to handle.
Depending how far away you'll move and how fast you need your belongings to arrive there, you'll have a handful of options at your disposal. If you can't access your new home by land, you'll have to consider shipping by sea or by air. Sea freight is usually the cheapest option, and air is the most expensive.
Either one will also include a land element from the port or airport to your door. International removal might have also extra costs due to customs duty. Also, the longer your stuff will travel, the greater the chance that something will break, so look into insurance that will cover your belongings the whole way!
Look for the Best Deals and Local Removal Companies
Are you ready to find the right moving company for you? Your next step is sending a quote request to reliable removal companies in Wigan. If you see multiple price quotes in one place, you can easily figure out which one offers the best value for money. With a savings potential of up to 40%, you benefit enormously from comparing several offers. Fill out our no-obligation inquiry form and receive up to 6 removal offers. In this way, you increase your chances of a successful and easy move in Wigan. Our experienced movers in Wigan are happy to help and answer any questions you may have.