Boost your profits and gain visibility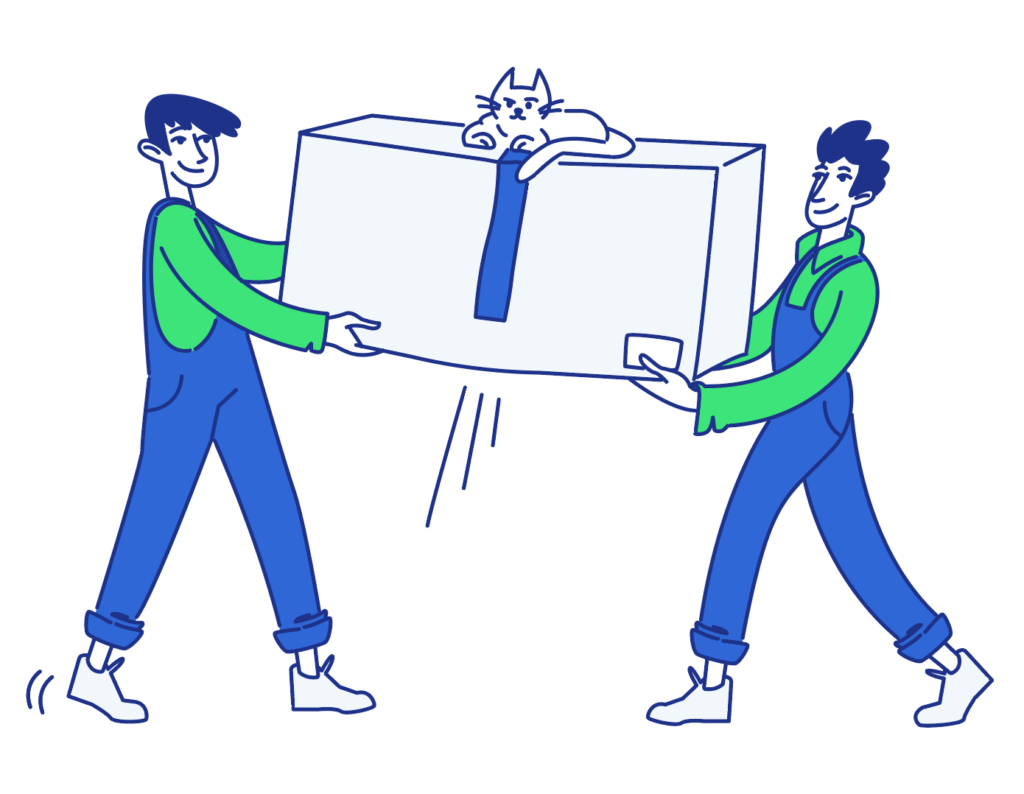 Why become an affiliate?
3 reasons why people choose us

Large network
+200 markets locally and internationally

Highly rewarding
Earn the highest commission and get paid monthly

Easy to set up
Submitting our form is easy and fast
Our affiliate program
How does it work?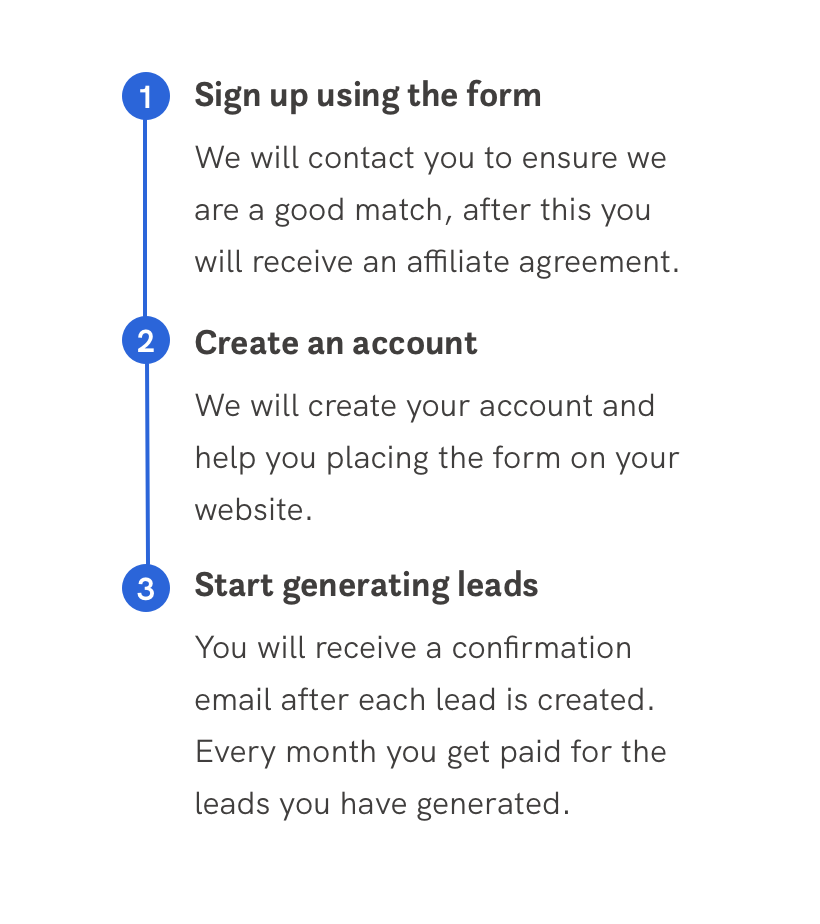 About Getamover
We connect people and removal companies
Getamover is part of Skydreams, founded in 2002 with the vision to connect customers and service professionals related to home and move projects by leveraging technology and innovation. With our advanced matching system and wide-reaching network, we bring consumers and specialists in touch with each other. With more than 15 years of experience and an international team of experts, it is our goal to take the hassle out of finding the right person from you!
FAQ
Fill out the form and your affiliate manager will contact you.
On this page, you can see in which markets we are active. Contact us to see in which markets we have room for extra leads.
You will receive a manual that explains how to implement the iframe step-by-step. It is possible to match the iframe to the design of your website. You can easily add your own (Google) analytics code.
Credit invoices are generated automatically around the 10th of every month. You do not have to do anything. Payment will be made 14 days after the invoice date.
Consumers who request a quote (B2C). With consumer quotation request leads, the fee for each lead consists of a 50/50 revenue split. Because of this, the fee of each lead differs. The value of the lead is determined based on several factors such as: the type of market, category and location. In addition, the value of the lead may change 10 days after it is generated. This is because a lead can become more valuable because we can link more service professionals to the lead. But the value can also decrease if the quality is not good. In general: The higher the quality of the lead, the higher the fee.
Business sign-ups (B2B). For business signup leads, you get a fixed fee for every business signup that eventually becomes a customer. The fee varies per market. Please contact the affiliate manager for more information about the fees.
You will receive a weekly and monthly overview of the generated quote requests. It is also possible to implement (Google) analytics on your page(s) so that you can monitor the traffic on your website.
Your affiliate manager is there to assist and can identify the opportunities of each market. Your affiliate manager is happy to help develop your ideal marketing strategy. For more information, please use the contact form.
You can cancel at any time via phone and email. There is no notice period.