Getamover.co.uk helps finding the professional that suits best the needs of each individual. Each move and situation is unique, our platform of professionals is happy to support you and is there to help you!
Move house with a top-rated removal company
Compare up to 6 quotes from trusted moving companies and save.
How does our service work?
Getamover helps to find you a professional moving company that best matches your requirements when moving house. As each moving situation is unique, our platform of top-rated moving companies are happy to support you and help you out!
Important steps to follow to receive your quote:
Step 1 – Describe Your Move: Fill out the online form and let us guide you to find the most suitable moving company for your request.
Step 2 – Compare Quotes: Get in touch with moving companies and compare the received offers.
Step 3 – Choose Your Preferred Moving Company: The chosen moving company takes care of everything and manages your move.
Step 4 – Have a Great Move! Share your experience with the moving company with us and enjoy your new home!
By requesting quotes from several specialised professional companies, it will be easy for you to compare them. With minimum effort, you can achieve significant savings.
Our Portfolio
Getamover is an online platform designed to connect individuals with moving companies in the United Kingdom. We continuously aim to make the moving process more efficient in other countries, making it easier for homeowners to connect with reliable moving companies across the globe:

How We Verify Our Partners
At Getamover, we take pride in our extensive network of over 400 reputable moving companies. With over 15 years of experience and operations in over 150 markets worldwide, we are the most trusted name in moving services. This comes down to our verification process, which ensures that all our partners are professional and experienced in the field.
We thoroughly verify each and every company before allowing them onto our platform, providing you with complete peace of mind that you will be paired with professional moving companies in your specified area. This is how we ensure that you're constantly in capable hands:
Requirements and Certifications:

To maintain the highest standards, all of our company partners must have a valid Certificate of Incorporation. Our sole traders need to have a valid certificate of insurance or public liability insurance as well as goods in transit insurance.

Company Verification Process:

At Getamover, we only collaborate with legitimate removal companies. Our team of highly skilled customer success managers conduct extensive inspections to guarantee that each company is entirely established as a dependable and credible business. To ensure ongoing assurance, our team consistently monitor every partner throughout our partnership with them.

Conduct & Practice:

At Getamover, we require all of our partners to to adhere to the following standards:

– Ensure excellent customer service at all times and handle the customers requirements with utmost importance.

– Put forward a removal quote that is thorough and easily comprehensible.

– Make certain that employees are professionally trained, supervised, and exhibit a professional attitude.

Ratings and Reviews:

After every move that is completed by one of our removal companies, we ask the customer to review their experience. Customers are encouraged to honestly rate and review the removal company with regard to quality, customer service,and value for money. Their review can be positive, neutral or negative. All of the reviews that meet our content guidelines will be published. Our highly skilled team also monitor the ratings and reviews of each partner.

Getamover Partner:

Once the above criteria are met, the company is introduced onto our platform. The company is now eligible to use the Getamover network to find people and help them move to their new homes. They are identified with this badge: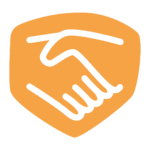 If you have any additional questions, please visit our dedicated page: Frequently Asked Questions.
For Companies
With a platform of more than 400 removal specialists, Getamover.co.uk is the ideal place for consumers and service professionals to connect.
78,000 quote requests each year
Over 400 specialists
More than 1 million projects completed.
Getamover is a well-established site thanks to successful collaborations with moving companies. If you represent a moving company, why not try our services for free and see for yourself how easy it is to secure new contracts? All information about the strategies used by Getamover to help you can be found on our complete page dedicated to companies.
The best-verified movers within a few clicks
Compare up to 6 active moving companies in the UK.
Home Improvements & Modification
Getamover is designed to connect you with a local removal company in the UK. But, we would also like to help you find the best service professional for your home renovation. To find the best service professional for in and around your house, visit our websites to learn more about the services we offer: