Are you considering hiring a removal van? Removal van costs are a major factor to consider when you are planning a house move and can vary widely depending on your location and the size of your house. Read on to discover how you can save money on removal van costs.
What are the Costs of Hiring a Removal Van?
The cheapest way to move is to hire a self-drive van and do all the work yourself. However, moving house yourself is hard work and can be very stressful. The cost of a self-drive van depends on the size you need and the length of the hire period. A man with a van service is usually charged per hour and the cost will vary depending on the number of men. The tables below give a rough idea of removal van costs:
Removal Van Costs
Self-drive removal van rental rates (daily)
| Type of Van | Loading Capacity | Price Range |
| --- | --- | --- |
| Medium Wheel Base | 8 - 10.4 m3 | £43 - £53 |
| Long Wheel Base | 12 - 14 m3 | £63 - £85 |
| Luton | 15.1 m3 | £85 - £108 |
| Luton Lorry | 26.3 m3 | £128 - £178 |
Average man with a van rental rates (per hour)
| Type of Van | 1 Man | 2 Men | 3 Men | 4 Men |
| --- | --- | --- | --- | --- |
| Transit Van | £40 | £54 | £73 | £95 |
| Luton Van | £48 | £58 | £76 | £100 |
| Luton Lorry | £92 | £106 | £120 | £135 |
Once you have identified the size of removal van or a man with a van that you require, complete our online form to receive 6 free, no-obligation quotes from reputable local removal companies so that you can compare removal van costs and be sure that you are getting the best deal.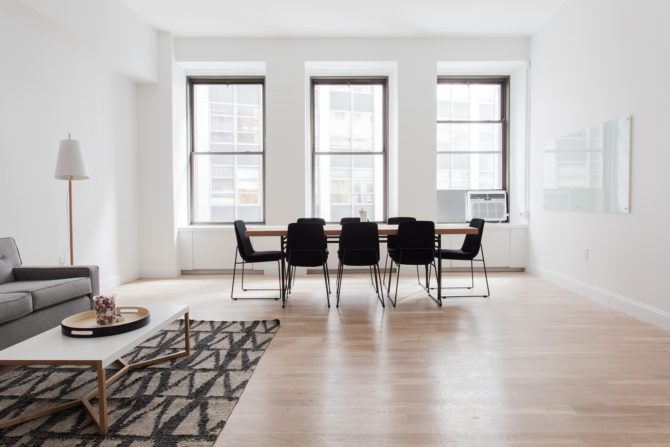 Removal Van, a Man and Van or a Removal Company? The Cost-effective Option
Moving house can be a costly experience so you might be wondering if you can save money by hiring a van and doing it yourself. This is certainly the cheapest option but there are several advantages to using a man with a van or house removal company:
Saving you time:
when moving house there are so many things to think about and a removal company can do all the packing, loading and unpacking, making sure that your belongings arrive on your new home safe and sound.
Careful packing:
It may be cheaper to pack everything yourself, but it's all too easy for your fragile treasures to get broken in transit. A reputable removal company will have a wealth of training and experience in packing delicate items and will also be covered by insurance should an accident occur.
Stress-free removals:
when moving house with a family or pets to consider, hiring a local removal company makes everything simpler and allows you to concentrate on the most important things. They can take care of everything from packing up and cleaning your property to assisting with unpacking and even helping with finer details such as hanging curtains and artwork in your new home.
Coping with unexpected challenges and last-minute hitches:
whether it's bad weather or finding somewhere to park at your new property, moving house is rarely straightforward but professional removal teams are able to spot difficulties before they arise, removing much of the anxiety from the situation.
Points that Affect Removal Van Costs
Removal van costs depend on many factors; some key considerations include:
Distance:
it will cost more to move internationally or to a different part of the country than to a new house in the same town.
Size of your move:
The size of the removal van/removal team you require. A single man with a van is perfect for moving from a one-bedroom apartment but when moving from a 4 or 5 bedroom family house will need a large removal van and a team of packers.
Additional services:
extra services that help to make your moving day, go smoothly and efficiently, such as cleaning and packing and unpacking, may add to your moving house costs but you may decide that they are well worth the extra expense.
Timing:
the peak months for moving house are from May to September and the first and last days of the month and weekends are more popular and therefore more expensive. You will save on removal van costs if you can arrange your move for the less busy periods.

Additional Removal Van Cost:
1. Insurance Costs For a Removal Van
Insurance costs are often overlooked when moving house and need to be factored into your budget. It's worth checking your home contents insurance well in advance of your moving date as some policies may provide cover during house removals. You may also opt to purchase your own all-inclusive insurance cover especially if you are moving valuable items.
What is Complete Cover Insurance?
A removal firm or a man with a van business should be covered by public liability insurance, employer's liability insurance and goods in transit insurance, something to look out for when searching for a man with a van. A man and a van or a removal company may offer a premium service that includes "complete cover" which protects your effects against damage or loss in transit although they may offer only limited liability for valuable items such as antiques and electronic equipment. This type of insurance is often applicable when a packing service is provided and offers you peace of mind should an accident occur.
2. Parking Permit Costs For Your Removal Van
When planning a move in a busy urban area, you also need to think about the cost of parking permits. With parking spaces at a premium, you may need to apply for a parking suspension in order to park in front of your new home. These can range from around £35 to £75, depending on the area. Your man with a van or removal company may arrange parking permits for you so be sure to ask if this is a service they can provide.
Do You Have the Correct Drivers Licence For a Removal Van?
If you're trying to keep your removal van costs down, you can drive a hired van with a weight of up to 3.5 tonnes (a Luton van) on a category B licence. Of course, using a small van may mean that you have to make more than one trip. To drive anything bigger, you need a Category C1 licence so for a larger house move, it's often necessary to employ a professional removal company with a standard national or standard international licence. The operator must also hold a CPC or Certificate of Professional Competence.
Compare Quotes and Save on Your Removal Van Costs!
With all these removal van costs to bear in mind, you are probably looking to save as much on your house removal as possible. To compare prices and save money on a man with a van or a removal company, just fill in the form below to receive 6 non-binding, completely free of charge quotes from trusted local removal firms.