Whether it's Canada's natural beauty, high standard of living, or buzzing job market that has attracted you to move to Canada, this page explains top tips to help make your transatlantic dream a reality.
Tips to consider when moving to Canada
Shipping your belongings across the world may feel a bit unnerving while trying to run through many options and scenarios at a time. We've assessed the main factors for you to consider prior to requesting removal quotes. Our shipping experts will be able to offer you personalized quotes that meet your specific criteria. International removal costs are calculated based on the transport method, your destination city, and the size of your move.
Sea freight is the most cost-effective transport method: Shipping via sea freight typically takes between 9-12 days from the UK to a Canadian port. If you are running short on time, then your best option is to ship via air freight, which typically takes between 1 to 3 days. This, of course, comes with a high price tag, and the amount you can ship can be limited.
Major shipping routes. The largest ports in Canada are Vancouver, Montreal, Prince Rupert, and Halifax. While your belongings may at some point reach one of these major ports, you'll want to review with your removal companies the best trajectory for your goods to be transported from the port to your new city via rail.
Size and number of containers. Shipping containers have two standard sizes, 20ft and 40ft. Below are estimated to help gauge your international removal costs based on how many rooms worth of goods you plan on shipping.
| House Size | Shipping Container Via Sea | Shipping Container Via Air Freight |
| --- | --- | --- |
| 1-2 Bedroom House | £2,888 - £3,192 (20ft) | £7,509 - £8,299 |
| 3-5 Bedroom House | £5,487 - £6,065 (40ft) | £9,599 - £12,550 |
Moving your belongings to the second-largest country in the world can be quite an adventure. That's why we've partnered with personally vetted service providers to help streamline your experience. Let us know your specifications by filling out a short form and you can expect to receive competitive quotes which can translate into big savings!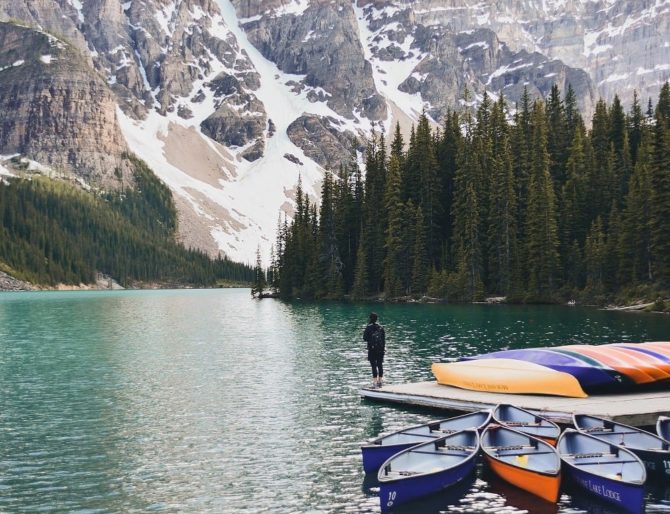 Canada: The Land of Immigration
Canada is recognised as the Land of Immigration as it is an incredibly attractive country for global movers. From students to workers to pensioners, large waves of immigrants from all corners of the world make this country their home every year. The Canadian government also supports the influx of people as migration is beneficial to the economic and cultural health of the country. The Canadian economy is booming and currently offers a vast amount of employment opportunities for newcomers.
Canada's fascinating landscape
When it comes to diverse landscapes, Canada has it all! This country is made up of fascinating outdoor wonders and is famed for its natural beauty. Canada has the world's largest coastline (202,080km to be exact), stretching from the Atlantic to the Pacific. While the West Coast is mountainous and covered in lush forests, the East Coast is home to rolling hills, fertile land, and hundreds of cities and towns. In between, you have mountain ranges, lakes, forests, arctic, and even a small portion of dessert. No matter the city you decide to move to, the countryside and modern city life blend seamlessly in Canada.
Canada at a glance
Canada is one of the safest countries in the world. There is a very low crime rate and the country does not experience any widespread problems. Canadians are very healthy people. The average life expectancy is 80 years for men and 84 for women. Every city has something different to offer. During the summer, Canadians like to spend their weekends hiking and biking, or enjoying one of the local festivals.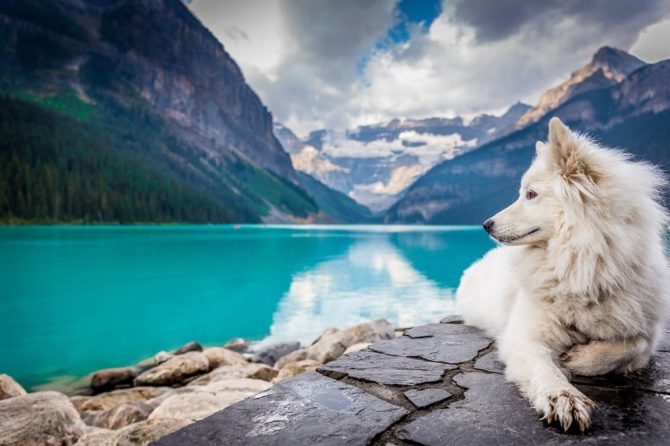 Check out these essential facts and figures about Canada, your soon-to-be home. While you may be wrapping up things in the UK, new experiences are waiting to be uncovered in your new home in Canada. Below is a table with the essential information you want to be well aware before moving abroad.
| Topic | Information |
| --- | --- |
| Currency | Canadian Dollar (1 British Pound ≈ 1.69 Canadian Dollar) |
| Capital | Ottawa |
| Population | ~36.71 million people |
| Official languages | English and French |
| Timezone | UTC -3.5 to -8 |
| Main Airports | Toronto, Vancouver, Montreal, Calgary |
Customs information & documentation
The person shipping goods is responsible for Canadian customs duties and import taxes. These should be paid directly to Canadian Customs or arranged by your shipping agent at the destination port. The Goods and Service Tax is set to 5%, which is automatically applied to anything valued over $20 CAD.
Choosing the right removal company
Time is ticking – and as with any move, there's a long list of items to check-off. The sooner you start arranging the removal logistics, the closer you'll be to living the Canadian life. By filling out the quote request form, you'll be connected with up to 6 removal companies in your area who are eagerly waiting to make your move as seamless as possible.