Looking to move house? You're not alone. A local man with a van will take the weight off your shoulders. Whether it's a dash several streets away or a move to another county, a man with a van can help you not just with furniture transportation, but with any assistance you need, every step of the way.
Man with a Van Near Me
One in four Britons will be moving house within the next 12 months. If you're one of them, then you're probably busy researching your options. Sometimes the best course of action is to rely on a local 'man with a van' – that is, a van hire service whereby the driver does the loading and unloading for you, taking the stress out of moving house.
Choosing a Man with a Van Service
It can be a one-man operation, a family-run delivery business, or the local offshoot of a very large removals company. The 'man & van' service usually includes a Luton vehicle with a high ceiling and ample space for you to store, move, and transport your possessions in. But you'll also find smaller vans with drivers willing to go back-and-forth between properties.
Compare Free Quotes and Save!
With so many man & van companies to choose from, how do you know which one to pick? Simply send a quote request and you'll receive 6 quotes available for comparison. Best of all, it's a complimentary, no-obligation service, so feel free to browse the 6 quotes listed side by side for that perfect match.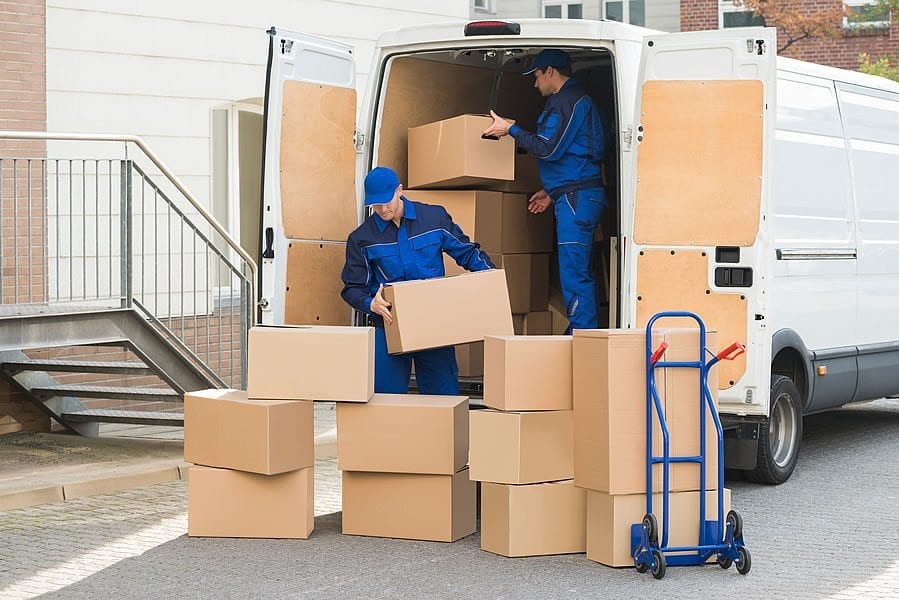 How Much Will a Man with a Van Near Me Cost?
In the UK, moving house costs nearly £9,000 on average, most of which are agent fees. The cost of the removal service alone is a three-figure sum. If you want to bring it down to a minimum, then a man & van service is your best bet.
Moving Services Included
Not only is a man & van service your cheapest option – save for renting a van and going the DIY route -, but you also usually have furniture pads, straps, removal blankets, and lifting tools included in the price. Some vans even come with a tail lift for bulky items.
Cost of Hiring a Man with a Van Near Me
Local removals tend to charge by the hour, not the weight of your possessions, but there's usually a 2-hour minimum charge. Sometimes they'll provide a fixed price instead. That said, man & van prices usually depend on:
Hourly rate and number of men;
Distance between properties;
Number of furniture items, boxes, and small items (appliances, bicycles, etc.);
Type of vehicle booked, toll prices, and extra charges (e.g. congestion charge);
Area (urban removals are more expensive, and international removals even more so);
Extra services (disassembly, packaging, reassembly, etc.).
Van Hire Near Me Costs
To give you a rough idea of the costs you can expect to pay, here is a table with the average hourly man with van rental rates for the UK. Additional costs are not included.
| Type of Van | 1 Man | 2 Men | 3 Men | 4 Men |
| --- | --- | --- | --- | --- |
| Transit Van | £40 | £50 | £70 | £90 |
| Luton Van | £50 | £60 | £85 | £100 |
| Luton Lorry | £90 | £105 | £120 | £135 |
Why Hire a Man with a Van Near Me?
An experienced professional will assist you as much or as little as you need, giving you a helping hand with your removal without rushing you.
1. Good value
Not only is this the cheapest type of professional removal service available, but it's also very flexible. If you find that you need extra help with the packing, disassembly, and unpacking on the day, you're usually able to negotiate on the spot.
2. Comprehensive
A man in a van can handle not only house or office removals and packing services, but also waste disposal, collections and deliveries, transportation for heavy musical equipment, and even storage services.
3. Peace of mind
A professional man in a van carries insurance coverage for your belongings and for any accident you may have along the way. Then there's the fact that a professional is speedy, efficient, and adept at protecting your belongings. Also, if you hire an entire team, you don't need to lift a finger.
4. No hidden costs
The DIY route, with friends and family doing all the lifting and shifting, may seem cheaper. But when you add up the cost of fuel, the rental deposit, and the risk of damaging a rented van, you'll quickly realise you're better off leaving it to the professionals, who are used to being behind the wheel of a van.
5. Convenience
Booking is very easy, you can usually clarify any issues directly with the 'man' before the day of the move, and there's no need for them to pay you a visit to check if the quote was right.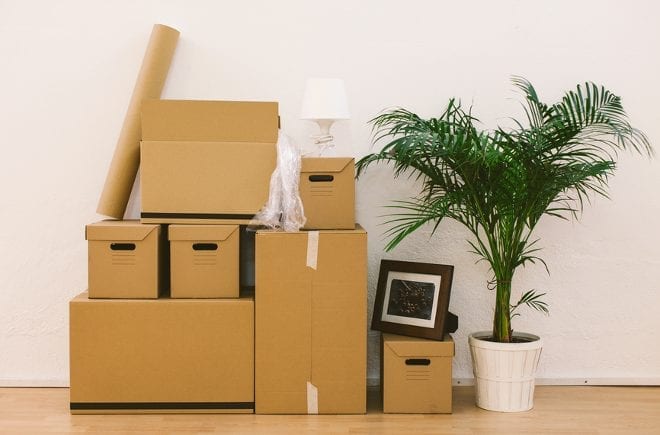 Average Hourly Man With a Van Rental rates for the UK:
| Type of van | 1 man | 2 men | 3 men | 4 men |
| --- | --- | --- | --- | --- |
| Transit Van | £40 | £50 | £70 | £90 |
| Luton Van | £50 | £60 | £85 | £100 |
| Luton Lorry | £90 | £105 | £120 | £135 |
Tips to Reduce the Cost of a Man With a Van Near Me
To minimize the cost, try the following tips:
Book your man & van service off-peak, mid-week, and well in advance to snag a bargain;
Use larger boxes and more resilient but compact wrapping material to bring the number of boxes down to a minimum (preferably a round number);
Buy cheaper packing supplies online with free delivery, and spread out your packing over several days, so that you don't make last-minute supply purchases;
If you're single-handedly doing all the packaging, invest in a good-quality packaging tape dispenser gun and several refills.
How to Find a Man with a Van Near Me?
Other than your local Yell directory, adverts at your local newsagent, or your neighbourhood social networks, you may find that the only reliable tradesmen references available to you are through word-of-mouth.
Luckily, it's extremely easy to find a reliable driver who works locally on a website like ours. Simply enter the details for the job you had in mind in our online form, and we'll match them to the man & van service providers in our database. We'll then display or send the no-obligation quotes to you free of charge.
I've Found a Man with a Man Near Me. What Next?
Once you've browsed our quotes and found the best available match, we recommend that you check their profile page before hiring the man with a van service. Browse their feedback section to see what previous customers have to say about the company. Check reviews on review websites, if available.
Once you've agreed to a price, please feel free to get in touch with the company if you need more reassurance. It's particularly important to ask about equipment, credentials, insurance, and previous experience.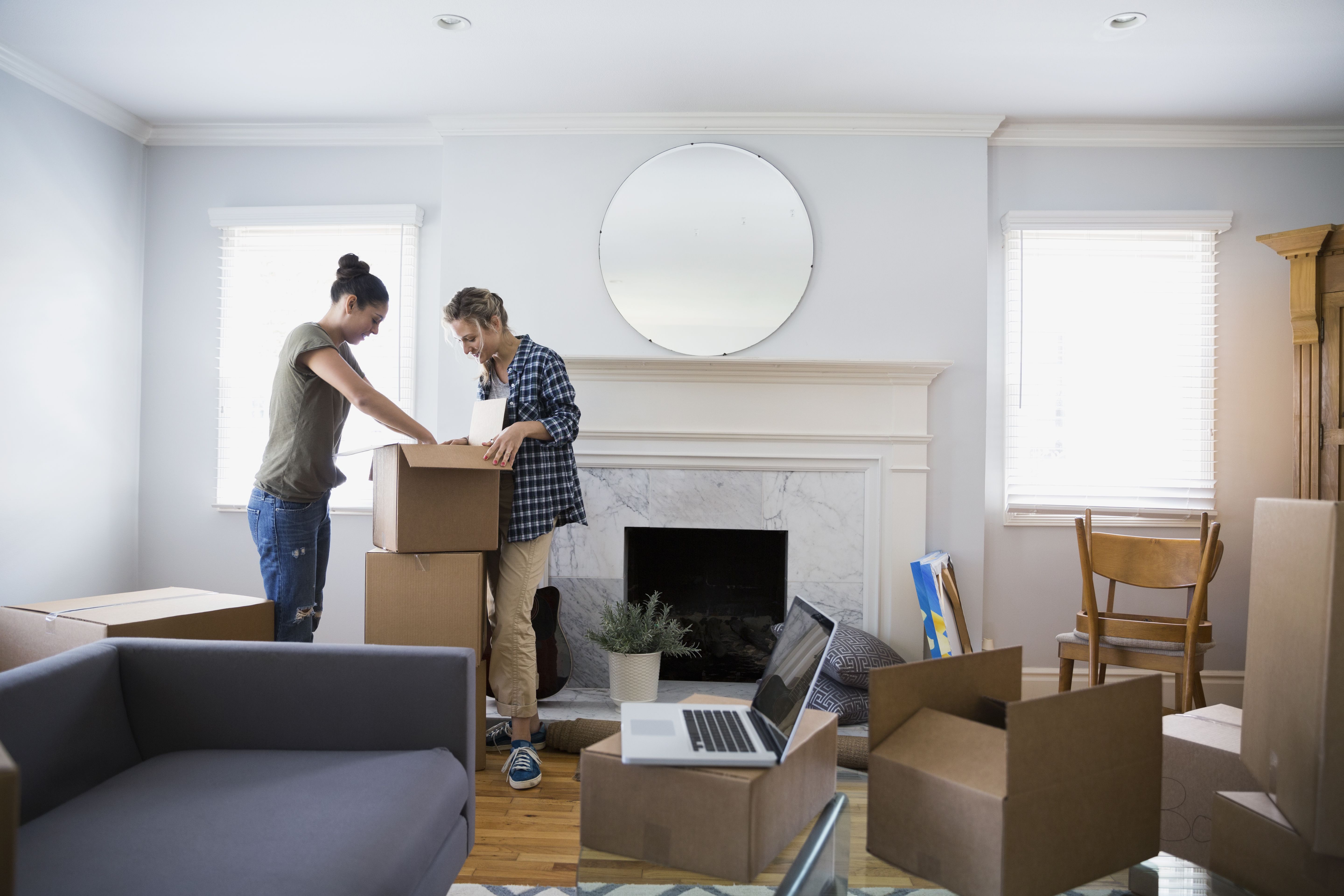 Beware Fraudsters
The practice of charging people for a removal service, not showing up at the address, and then refusing to refund the full payment or the deposit is more common than you may think. It's also uncomfortably common for companies to offer a quote on their website, but an entirely different one if you speak to them in person or on the phone.
Which Type of Van is Right for Me?
1. VW Caddy Van
You might assume that bigger is always better when it comes to removal vans, but sometimes smaller vans can have a surprising amount of load capacity. The VW Caddy, for example, has a total capacity of 700kg with a loading bay with a 1.5 metres width, a depth of 1.8 metres and a height of 1.2 metres. Ideal for shifting bulky items to the rubbish dump.
2. Ford Transit Van
Nonetheless, if you need to move large items of furniture, you'll need a vehicle with space. Consider the Ford Transit van, which can take loads up to 1,100kg and has a capacious load bay with dimensions of 1.8 metres by 2.5 metres deep and a height of 2.4 metres.
3. Ford Transit Luton Van
One of the most popular types of vans for a house move has to be the Ford Transit Luton. It has a loading space three times the size of a standard transit at 2.1 metres (W), 3.9 metres (D) and 2.4 metres (H). And a Luton Lorry with a tail lift is the ideal choice for a large house move with many bulky or heavy items of furniture.
Advice to Hire the Best Man With a Van near Me
If you're in any doubt about their truthfulness and reliability, then here are a few safeguards:
Check their professional Website
Check their website URL in the top search bar of your browser. Is it an https address? The 's' in 'https' stands for 'secure', and it means that the data you send and receive from the website is encrypted, making your communications safe.
Read their reviews
Look them up on our Platform, TrustPilot, SiteJabber, Feefo, and any other reputable review platform. Also, try Google reviews and cached versions of review pages.
Check the contract conditions
Look at their terms and conditions. Do they mention that refunds are granted fairly, or do they withhold all or part of the payment to cover their 'processing costs'?
How do they communicate?
If you've already placed an order, look at their confirmation email to see if it's professionally written. If it includes links, they should be short, and when you hover over them you should see the same URL text in your browser status bar (usually at the bottom).
Compare Quotes and find the best price 
Or better yet, look up man & van services on Get a Mover. We only display genuine quotes fro reputable man with van service providers, and our quote lists are 100% objective. Find the right company to match your removal needs with our free, no-obligation quotes.