In need of a man with a van able to move your belongings from Glasgow City Center to the West End or other areas ? Getamover.co.uk shows you a curated list of professionals available in your area with the best rates and all for free, with no obligations. In the following article, you can also find an average price so that you're free to compare and choose.
Navigate our article using our table of content :
The Cost of Hiring Man With a Van Glasgow
Services Offered by a Man With a Van Glasgow
How to Prepare For the Move
Why you Need Man With a Van Glasgow Services
Tips for Saving On the Costs of Man With a Van Glasgow
The Cost of Hiring Man With a Van Glasgow
A man with a van in Glasgow costs on average between £40 and £60 per hour. This said, it's important to note that other factors can determine the total cost. In the following paragraph, you can find a specification of those factors :
• The size of the household items:
If you're moving plenty of stuff, the move will take longer to complete and the shipment is likely to be heavy. This increases the total cost of the move.
• The distance:
Moving costs increase dramatically if they involve long distances. Movers factor in labour costs, cost of fuel and the time spent to move to your new residence. If the mover is charging an hourly rate, budget a minimum of two hours as it is the standard requirement.
• Add-on services:
The cost of the move also factors in additional services like disassembling and reassembling furniture, items that require special equipment and moving supplies that may be provided by movers, e.g., mattress bags, stretch wrap or felt pads.
• The moving date:
The specific date of your move significantly affects the price. Weekend or peak season moves cost more than an off-season or weekday move.
Man with a Van Glasgow Costs
The type of van you choose largely depends on the size of your household items. Here's an example of Man with a van Glasgow costs based on the type of van you choose.
| Type of Van | 1 Man | 2 Man | 3 Man | 4 Man |
| --- | --- | --- | --- | --- |
| Transit Van | £40 | £50 | £70 | £90 |
| Luton Van | £50 | £60 | £85 | £100 |
| Luton Lorry | £90 | £105 | £120 | £135 |
Find the Best Man With A Van near you
You need to know the price of the move beforehand, and this is only possible by requesting a quote. It provides an accurate estimate of the costs, a description of the services that the removal company will offer, the moving date and the terms and conditions of Man with a van Glasgow company.
The quote request form takes less than a minute to fill out, and you'll receive up to 6 different quotes free of charge. Once you receive the quote, it is essential to arrange for a home survey prior to the move. The survey also allows the homeowner to get a comprehensive breakdown of the costs included in the quote.

Services Offered by a Man With a Van Glasgow
The most significant benefit of engaging a professional mover is the great flexibility it offers to clients. Homeowners can engage the movers to carry one item of furniture or all the household items. Here are some of the other services that the company offers:
• Pre-move survey:
The survey allows the moving professionals to take an inventory of your household items to help them identify the necessary packing materials and if they need special equipment during the move. A pre-move survey also helps determine the amount of space required in the truck and minimises the amount of time spent during the move.
• Packing and unpacking:
Every homeowner expects his or her possessions to arrive safely at their new home. The professionals are trained to pack and unpack the household items with utmost care. This includes packing delicate items like wood, artwork and pianos using special equipment.
• Storage:
Some homeowners request the moving company to store their items temporarily before moving to the new house. Such services add to the total cost of the move. Be sure to confirm the storage rates and compare the quotes of different movers before settling on a specific mover.
• Insurance:
Moving companies offer different levels of protection, including full value protection and basic release value protection.
How to Prepare For the Move
Moving house is not always laborious if you have prepared adequately. These moving house checklist tips should help you prepare for the move.
• Set a budget:
While applying for a quote enables you to estimate the cost of the move, you need to set the amount you are willing to spend towards the move. Be sure to include a buffer amount for unexpected expenses.
• Change your address:
Make sure you change your address everywhere. Alert your postal service about your move, so that your mail is sent to the correct address. Ensure your insurance company, Department of Motor Vehicles, and other utility companies have your new address.
• Prepare for overlap time:
If you are moving to a newly built home, you need to allow time for installing utilities, cleaning and tying ant loose ends. You can ask your mover to store the items during that period to ensure your furniture is safe and secure.
• Prepare a moving kit:
It is essential to prepare a small moving kit for essential components like toothbrushes, lotion and perfume, among others to avoid unpacking ten or more boxes to find them.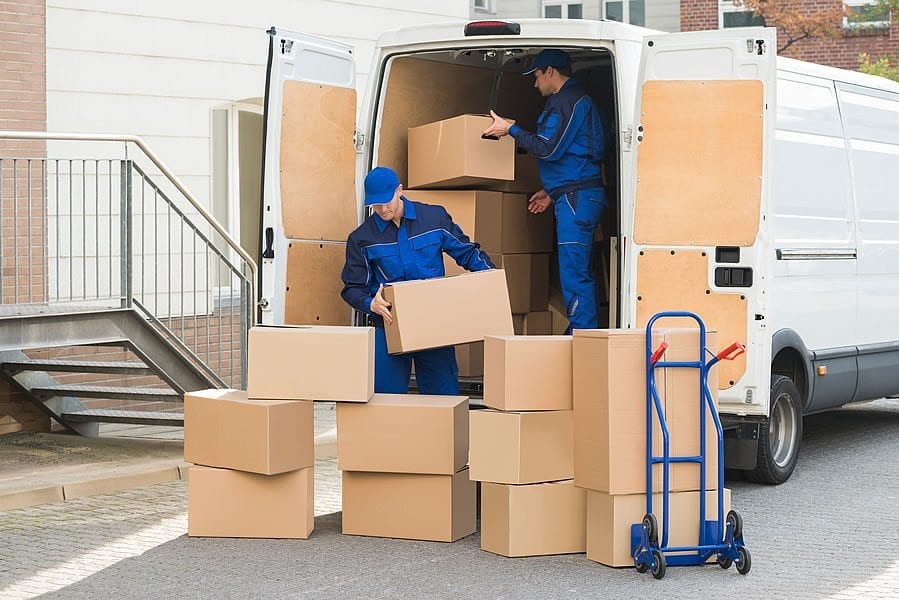 Why you Need Man With a Van Glasgow Services
Moving house, office or other kinds of relocation can be exhausting. Hiring a man with a van will allow you to transfer the logistics off your shoulders so you can focus on other essential issues. Here are more benefits of engaging a moving company during a move:
• Moving professionals are experienced in long-distance relocation exercises:
They are skilled in making the move hassle-free regardless of the distance.
• Save money:
While DIY moves are believed to save money, homeowners are compelled to purchase additional items like wraps and moving boxes. With a moving company, however, you don't need to buy other moving supplies. The quote provides a comprehensive cost, including the moving supplies.
• Safe removal of heavy household equipment:
The movers are trained to move heavy objects and use specialised equipment when moving delicate items like pianos.
• Availability of storage facilities:
Sometimes it is difficult to relocate to the new residence the same day. A moving company comes in handy as it ensures the items are stored in a safe location until the homeowner is ready to move to the new house.
• Items are insured:
Moving companies take out insurance policies to protect their clients' possessions in the event of damage. If the mover damages any of the items, they provide compensation based on the plan you choose.
Tips for Saving On the Costs of Man With a Van Glasgow
Moving is not all rosy especially when you are relocating miles away from your current residence. As earlier highlighted, long distances result in high moving costs hence, the need to look for witty methods of reducing this cost:
• Find moving boxes:
Naturally, the moving company provides packing supplies, but if you can find essentials like moving boxes, you can reduce the cost of the move by a significant amount. You may ask your regular retail shop attendant to help you with a few boxes.
• Avoid moving during the peak season:
Plan for the move during the off-peak season, e.g., between October and April to take advantage of the low moving rates. Also, plan for the move during weekdays or in the middle of the month.
• Get rid of unnecessary stuff:
If you are a hoarder, it's time you considered selling some items in a yard sale or donating them. It reduces the items you need to move and the resulting moving cost.
• Monitor your expenses:
If the move meets a specific criterion, e.g., a distance test, you can easily deduct some expenses.
Call Us for your House, Office, Student or Any Other Type of Move
Fill in the request form to receive up to 6 removal quotes. The application process is straightforward as it takes less than one minute and no charges apply. All you need to do is compare the prices indicated on the quotes along with their services and choose one that suits your moving needs.