If you are looking at man and van services around Greater Manchester, then there are always questions to ask. How much will it cost? What services are on offer? When is the best time to hire a man and van in Manchester and so on? If you have not hired this sort of service before – or have not done so for a while – then read on and discover all of the answers you might need.
How Much Should I Expect to Spend Hiring a Man and Van in the Manchester Area?
The simple fact is that costs vary when it comes to hiring a man and van in and around Manchester. This is because the demand for this sort of service tends to vary, too. Nevertheless, there are plenty of businesses that are set up to provide this sort of service, so pricing should always be competitive even if you need to hire a man with a van at a busy time of the year.
Man and Van Manchester Costs
Of course, the best way of obtaining the most competitive pricing is to ensure you don't take the first offer you see which is where GetaMover becomes invaluable. Regardless of the sorts of variation in prices, you'll see at any given time, generally speaking, the table below will give you an idea of how much this sort of moving and relocation service will set you back per hour.
| Van Type | 1 Man | Additional Man | Two Additional Men |
| --- | --- | --- | --- |
| Transit | £35 to 40 | £10 to £15 | £25 to £30 |
| Luton | £45 to £50 | £10 to £15 | £30 to £35 |
| Luton Lorry | £85 to £90 | £15 to £20 | £30 to £35 |
Save Money and Time With Our Service
When tenants move out of their current home to a new one, they will often try and do all the lifting and carrying work themselves, sometimes opting for a self-drive hire van. This is costly and can take it out of you on what is usually a busy day. Instead,vopt for a man and van service by obtaining some great quotations by filling out this form. Within minutes you can have a choice of service providers all vying for your business with competitive prices to help you move out and allowing you to concentrate on the other important jobs on your moving day.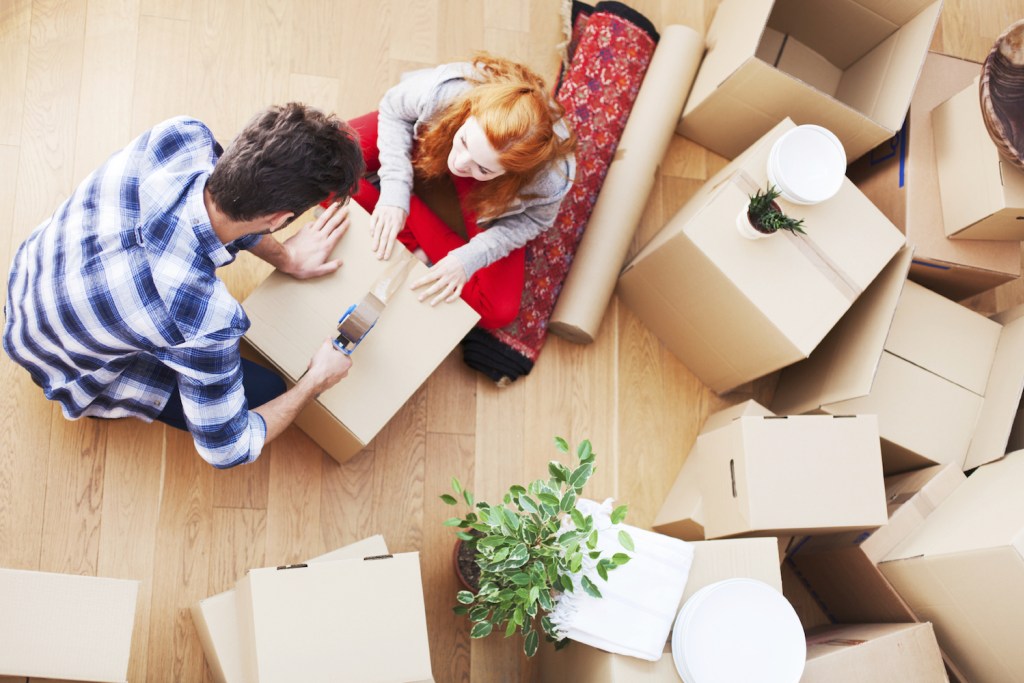 Conditions for Hiring a Man With Van in Manchester
Bear in mind that most operators offering a man and van in the city will only undertake jobs with a minimum two-hour charge unless you happen to be extremely close to their main base. However, this is not much of a setback given that the majority of removals jobs will take several hours to complete.
It might be a consideration for small jobs, such as taking an item of furniture to the city dump, but the two-hour minimum charge rarely causes any issues for people looking to procure the services of a man and van across Manchester and the wider region.
What Sort of Service Can I Expect?
When you hire a man and van in Greater Manchester, the services offered are not any different from similar sorts of operators in other large UK cities. First of all, the service provider will turn up at the address you give them at the allotted time. Whatever you need to be loaded on to the van is then carried on board.
Do you Need an Extra Man for your Move?
If you have difficult to carry, heavy or bulky items, then remember you may need to hire an additional man for this to happen effectively. Once all the items are on board, the driver then takes them to your onward destination in Greater Manchester and will unload them with you.
Relocation Office
Although the service is relatively simple, it can be used in many different ways. Some people like a man and van service to help them to move home. So long as you don't have a large house which would need a professional removals firm, then a man and van can be quite adequate for relocation work.
Small-size Moving
One and even two-bedroom flats can have almost all of their contents placed in a large van, especially if they are furnished ones and you don't need to move things like sofas and beds. Equally, some office relocations can be carried out with nothing more than a man and van service.
Delivery Service
Other reasons that people choose to hire a man and a van in Manchester is to move items they have bought on the internet which they cannot deliver, such as second-hand wardrobes, for instance. For others, they just need the service so they can get rid of things that are no longer serviceable and which are taking up valuable space in their home. Also, work like office clearances is often undertaken by man and van service providers.
When Is the Best Time to Hire a Man and Van in Greater Manchester?
The best time to hire a man and van in the city is when you happen to need the service. This might be when your current tenancy ends or when you have secured a place in a larger house, for instance. If you can, move during the middle of the week because peak times tend to occur at the weekend.
Moving Period and Extra-Fees
Bank holidays are another popular time to try and avoid, if possible. The summer months are best for moving because the sun is out and belongings don't tend to get caught in Manchester's infamous drizzle. Having said that, mid-winter can be a good time to move, too, because removals quotations from service providers tend to be at their lowest as it is usually a relatively lean period.
How Can I Make it Cheaper to Hire a Man and Van?
If you speed up the process of moving or of shifting items from A to B, then you will spend less in the long run. Since nearly all man and van service providers charge by the hour, making sure they are not idle when they turn up is essential to keep costs down. In other words, be ready to go as soon as your man and van turn up.
Confirm Details with the Man and Van Manchester
Help to load the items you need transporting onto the van but always take care to lift properly and avoid injuries. Have loose items packed into a strong crate rather than a cardboard box or a bag. These tend to split and need to be repackaged which wastes time. Make sure the driver has the correct address of where you are moving the items to so that he can plan the route in advance and pick out the best way across the city to avoid congestion.
Compare Removal Solutions in Manchester and Find the Best Deal!
Of course, you should also get a good price in the first place. Whatever sort of job you have in mind that would require a man with a van, you can obtain great pricing by filling out the web form below. It only takes a few moments to complete and will result in up to six different man and van quotations from service providers in Manchester landing in your inbox.
This is much better than spending time on the phone ringing around for prices. You'll end up saving a lot of time as well as money. All of the quotations you receive will place you under no obligation to proceed unless you choose to do so. Why not fill out the form right now?