If you live in Birmingham and are planning on moving house or you are a newcomer to our wonderful city, a man with a van in Birmingham can help you out. And they don't just stop at removals, have a look below at the many services they can take care of all at reasonable prices.

How Much Does Man with a Van Cost?
Whether you are moving from a small flat or a large house, a man with a van in Birmingham can be much more reasonable than you imagine. To calculate how much it will cost, you have to take into consideration a number of factors. These should include how much you actually have to transport, how far away you will be moving and if you want to request any extra services.
What is the Best Option: Hourly Cost or Fixed Fee?
You will also need to decide whether an hourly cost or a fixed fee would be a better idea for your move. Generally, an hourly cost is recommended if you don't have far to travel, it won't take a long time to pack your possessions and they will all fit in the van you ordered. If, however, you are moving a reasonable distance, it may be better to ask the man with a van for a fixed fee quote in case there are problems with traffic or other unavoidable delays.
Potential Extra Costs
There are also two important things to bear in mind:
Will you be liable for the toll road charges in case you need to travel on the M6 or elsewhere with a toll, or will this be included?
Remember to budget for a minimum of two hours if you are considering an hourly rate, as this is usually a standard requirement.
Indication Prices Man with a Van Birmingham
Many man with a van companies provide extra services and both these and the hourly rate will all be priced slightly differently. To give you an idea of prices so that you will find it easier to budget, here is an example of average prices per hour for different sized vans.
| Type of van | 1 man | 2 man | 3 man | 4 man |
| --- | --- | --- | --- | --- |
| Transit Van | £40 | £50 | £70 | £90 |
| Luton Van | £50 | £60 | £85 | £100 |
| Luton Lorry | £90 | £105 | £120 | £135 |
Get your quote and move easily!
Moving can be incredibly stressful, but if you arrive at your new home and it has been cleaned beautifully in preparation for your arrival it can make things that little bit easier. If you want your new home as well as your old flat or house cleaned and made ready for the new owners, man with a van can even take that stress off your shoulders as well. Use our simple request form and we will send six different no-obligation quotes for you to choose from.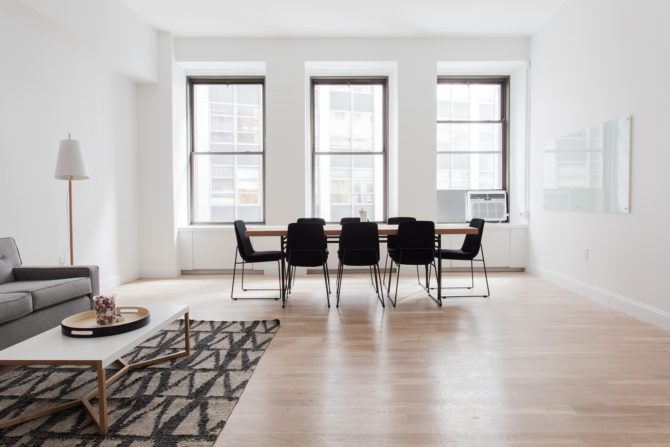 What Services Do Man with a Van Birmingham Offer?
The beauty of man with a van companies is that they are incredibly flexible, as you can book them to carry one item of furniture or the contents of a whole house. If you want help packing your belongings, they can provide that as well as storage facilities if you aren't moving into your new home straight away. They can even help if you need to move precious items such as pianos which need specialist care.
Furniture transport
If you have bought an item or you have a relative who wants your old sofa, man with a van are ready to help. They will also take care of office removals, waste disposal and even cleaning services. If you are moving anything from anywhere, they are the solution to all your problems. And most companies also have a range of vehicles that can be hired to suit the load that you need to carry, meaning that you never overspend.
How to Find a Man with a Van?
If you are moving house within the Birmingham area, it couldn't be easier to find a man with a van company to help you out. The key is to give the company enough notice so that you aren't paying last-minute rates and to make sure everything is calm and organised for your move.
What to Consider When Moving Alone?
You may consider hiring a van and moving all your possessions yourself, and indeed this is possible. However, it will probably take you longer than experienced and professional movers who cope with the logistics of house moves day in and day out. Even if you have managed to persuade friends or family to help, you have to organise the rental of the right sized van and pick it up.
Logistic When Moving Alone
Then you need to sort out the paperwork, leave a large deposit and hope that nothing happens to dent it or scratch the bodywork while it is in your possession.
You also have to navigate potentially unfamiliar roads, find somewhere to park that won't get you a ticket and then unload your possessions. After all that it is time to drop it off while remembering to fill it back up with petrol or diesel when you have finished. Doesn't it sound so much easier to hire a man or two and a van to sort it all out for you?
Tips to Prepare for Your House Move
Moving house can be a panic-stricken, stressful affair but with a bit of planning it could go much more smoothly:
•  Hire the professionals
Man with a van are experienced movers and can make the day run like clockwork, but make sure they have adequate insurance and check out any reviews online or from people you know who have used them before you book.
•  Compare quotes
Request more than one quote and read the small print so you know what you are ordering. Don't necessarily choose the cheapest quote, but instead the one that fits your requirements.
•  Start packing as early as you can
Don't leave everything until the last minute or your stress levels will rocket. Start with items that you don't use frequently to get the majority of your packing completed as soon as you can.
•

  Declutter
Use moving as an impetus to declutter. The less you have, the cheaper it will be to move.
•

  Packing
Make sure you use proper packing boxes which Man with Van companies can provide. The last thing you need is for bags or cheap boxes to break and spill your possessions before you arrive at your new home.
•  Pack a survival box
This should include anything you will need as soon as you arrive at your new home like scissors, paper towels, bin bags and cutlery. As a special note, the people who are helping you move would really appreciate a cup of tea or coffee, so a kettle, mugs, milk and sugar along with tea bags and coffee will endear you to your helpers. 
What to Do When You Need a Man with a Van
As soon as you know when you need to move, use our request form which is very simple to fill in, and we will get back to you with some very competitive quotes. When you have the quotes, let a man with a van in Birmingham take the strain, as all you need to do is compare their prices along with their services and choose the one that will result in the simplest and most trouble-free house move you have ever experienced.