Our mission is to connect people and removal companies. With our advanced matching system and wide-reaching network, we save customers time and money on their move. As for removal companies, we offer the benefits of an all-in-one marketing solution to receive requests from customers actively looking for moving services. With more than 15 years of experience and an international team of experts, it is our goal to take the hassle out of moving.
Getamover is part of the Skydreams family. Skydreams was founded in 2002 by Mark Feenstra and Luís Verbakel with the vision to connect customers and service professionals related to home and move projects by leveraging technology and innovation. We currently have a portfolio of over 150 online marketplace brands serving 17 countries around the world, covering services from movers to painters to gardeners and many more.
Our Story
01-04-2002
Creation
Skydreams, parent company of Getamover and the Move24 franchise is created by Luís Verbakel and Mark Feenstra.
03-04-2004
Launch in the Netherlands
Launch of VerhuisOffertes.com aimed at the Dutch public. The site is changing the way users find moving companies.
03-09-2008
International Launch
Entered the UK with the launch of Getamover.co.uk, extending the VerhuisOffertes.com model to new territory.
08-10-2015
Global scaling
Rapid scaling across the world. For this reason, Moving24 has now become the world's largest platform for finding local movers. It is available in 17 countries, including the United States.
Our Specialists
The work of our collaborators is crucial for the smooth functioning of our website. One of their primary responsibilities is translating technical information on moving and related topics, obtained from credible sources, into clear and easy-to-understand messages. This guarantees the circulation of current and accurate information collected by our experts.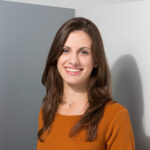 Laura Koelmans
Senior SEO Specialist at Getamover
A moving company specialist for over five years, Laura works closely with our customer service team for meticulous fact-checking. This alliance ensures exceptional accuracy and reliability for every article, reinforcing our readers' trust in our content.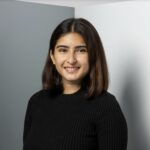 Allison Willis
Medior SEO Specialist at Getamover
With three years of experience, Allison has expertise on local pricing and government regulations for moving in France. His in-depth understanding of these crucial aspects is reflected in the accuracy and relevance of our articles. Its ability to integrate this complex data guarantees reliable and up-to-date information.
How does our service work?
We've created an easy-to-use platform that makes it easy for customers to compare quotes from trusted moving companies in their area. We work closely with an extensive network of partner removal companies to ensure our customers get the best deals and services possible.
If you are a moving company, we offer the benefits of an all-in-one marketing solution to receive inquiries from customers actively seeking moving services. With over 15 years of experience and an international team of experts, we aim to help you move more easily.
Why are we the moving specialists?
Thanks to our expertise, we gather all the essential information on moving companies, their prices, available options, and services. We then arrange this information to assist our customers in making informed decisions. In addition, our moving company comparison site provides useful tips and practical advice to help our customers efficiently plan and organize their move.
Find our areas of expertise:
Explore our diverse range of articles to discover more about our services, current prices, and available moving solutions and services, based on your city.
Are you planning to move soon?
We are proud to be one of the leading moving company comparison platforms in the United Kingdom and are committed to continuing to provide our customers with top-quality services for their moving needs. Choose us for your move and become one of the over 1 million satisfied customers who have had a successful move with our help.
Compare Moving Costs
Save up to 40% on your move
Do you want to contact us?
If you would like to contact us regarding any of our services or for general questions, please email us at [email protected].
If you would like to receive a quote for a moving company, transfer agent or storage provider, complete the forms below. Are you a mover? Visit our specialised page for more information.