You're one lucky person if you are planning on moving to Italy! This culturally-rich country is home to some of the most picturesque places on earth, history in every alleyway. Is it easy to move to Italy? What documents are required and what steps are needed before moving? What is the cost of moving from the UK to Italy? Prepare your removal with this practical guide for relocating to Italy.
How much does it cost to move to Italy?
Shipping containers and road transport are the best way of moving from the UK to Italy. This is the most practical and economical solution for removal to Italy. The average cost for moving to Italy from the UK is between £800 and £3000.
The estimated cost of moving to Italy
In the table below you can find an estimate of the moving prices for moving to Italy from the UK, for an average house or an apartment:
| House Size | 20ft Shipping Container | 40ft Shipping Container |
| --- | --- | --- |
| 1-2 Bedroom Flat | £800 - £1,349 | £1,630 - £2,059 |
| 3-5 Bedroom House | £1,150 - £1,550 | £2,128 - £2,628 |
How to organize your removal to Italy?
Despite relocation to Italy seems easy, many formalities and conditions are required before you settle down. Any removal abroad becomes easier when you hire a reliable and professional company which can assist you in your moving. Find out quickly about the benefits and costs of your move by comparing several free quotes from specialized international moving companies.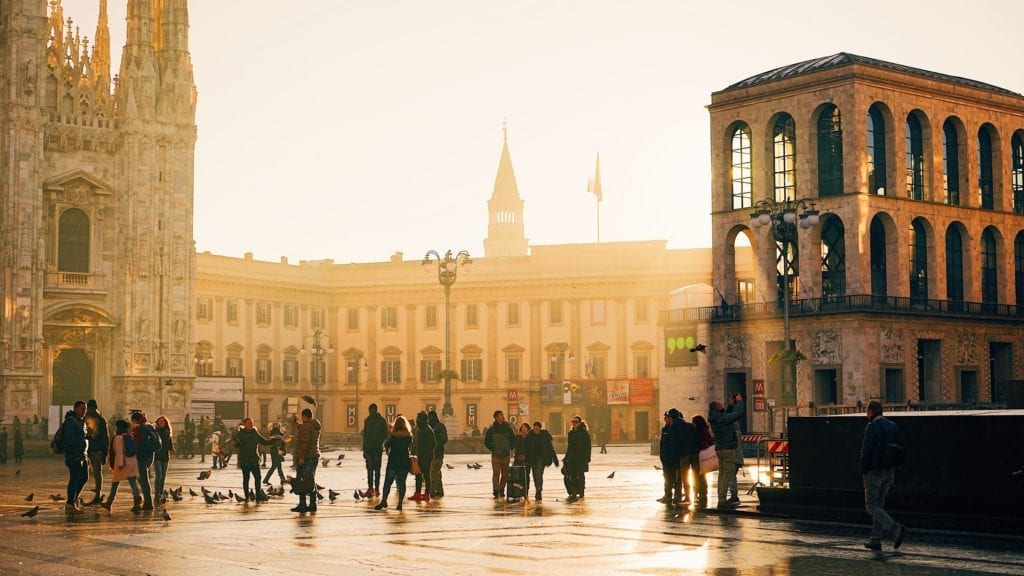 Moving to Italy After Brexit
How will Brexit affect me moving to Italy? According to the UK Government's website, there are agreements in place for UK nationals already living or planning to move to the mainland countries of the European Union.
Formalities to move to Italy from the UK
How to prepare your move from the UK to Italy? What documents do you need to conform to the Italian government rules? Below you find more information that will help you prepare your relocation to Italy.
Residence permit
As a British citizen, you must apply for a residence permit from the Police (Questura) within 8 days of your arrival on the territory (for a stay of more than three months). The duty-free import request for the transport of goods must be requested six weeks before your move. Find out more from your international moving company, who will support you in these steps.
Parking permits for Italy
Traffic conditions in Italy are said to be difficult. Furthermore, there are many restrictions, especially in large Italian cities. It is important to find out about parking permits before moving. Check if you need to request an OSP or ZTL parking permit (to enter restricted traffic areas).
Traffic authorization for special areas
You must request special authorization from the borough of your neighbourhood if you move to the historic centre. This can correspond to an amount of 300 € to 600 €.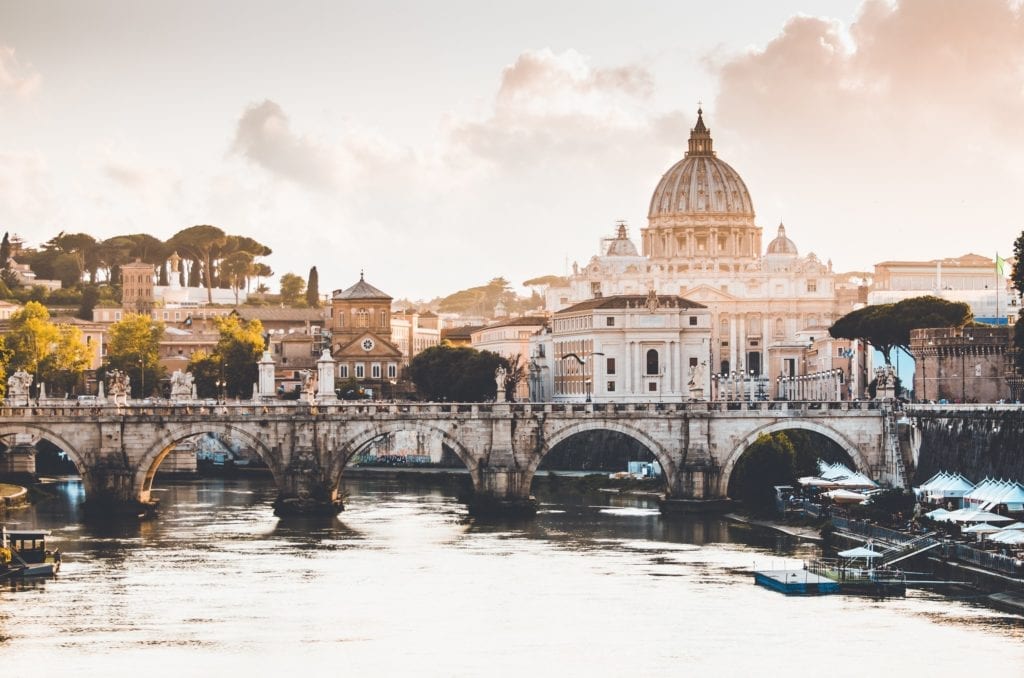 The steps to settle in Italy after your move
List of documents required to live in Italy:
Residence certificate
Tax code
Registration at the Azienda Sanitaria Locale
1. Request your residence certificate
For moving to Italy from England you must register with the civil status of the municipality of his new place of residence. This approach is compulsory for any stay longer than three months. Therefore also concerns students on short or long-term exchanges.
You must provide proof of your activity corresponding to your situation:
employee if you are moving to Italy for work (proof of employment),
student (student card)
or currently unemployed (certificate of registration for private health insurance).
2. Tax identification number
You must request your tax identification number for each member of your family. This is unique and personal and will be required for most procedures and formalities in Italy (bank account, sim card, rental, etc.). This request can be made quickly and free of charge to the Italian Consulate General before your arrival. It is also possible to request it to one of the offices of the Tax Administration (Agenzia delle Entrate) in your new city of residence.
3. Social security
Healthcare in Italy is free. To benefit from it you must register with the local health agency (Azienda Sanitaria Locale) in your neighbourhood. You will need to provide:
an identity document,
tax number,
certificate of residence
civil status certificate.
The tax system in Italy
You are considered a tax resident in Italy if you have your main residence there or if you live more than 183 days in the year in Italy. Income tax is levied at source and is calculated according to a progressive scale based on your annual gross income. The tax declaration is individual and cannot be joint, even for couples (married or not).
Opening a bank account after moving to Italy
The documents required to open a bank account in Italy are the tax identification number, proof of address and an identity document. Some British banks have their subsidiaries in Italy or benefit from a partner network, which can facilitate your procedures.
How to mode to Italy with pets?
If you are moving to Italy with a dog or a cat, the pet must be vaccinated against rabies and carry an electronic chip and an identification passport.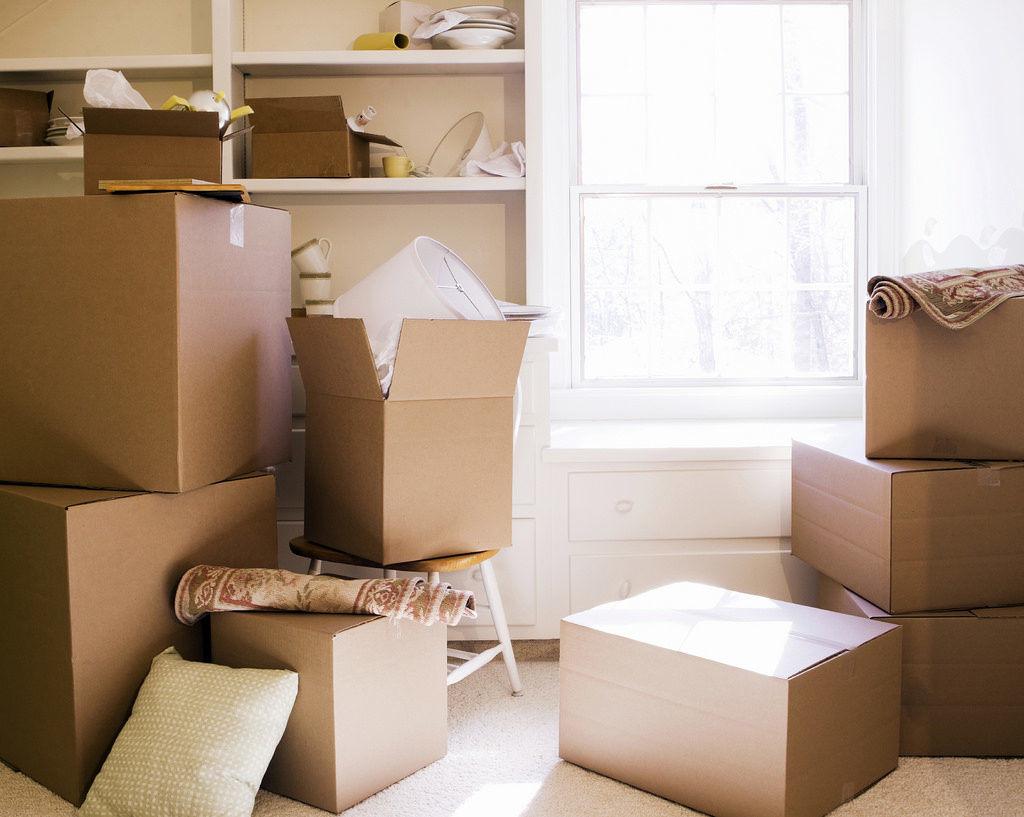 Why move to Italy?
The British community is relatively stable in Italy, estimated at 70,000 people. It is especially the northern provinces of Italy which attract the newest residents. The British choose to move mainly to cities like Milan and Turin and the regions of Lombardy or even Veneto.
Moving to Italy with a family
For your relocation project to Italy, it is better to give priority to a location work as the economical situation is difficult for Italians, who have also the advantages of their network.
School system in Italy
For moving to Italy with children, you must also consider cities based on the school system. Either if you want a private international school or put your children in a public school. Children of less than 4-5 years old can easily adapt to an Italian school. However, for primary school, it is better to select an international school.
The cost of living in Italy
In Italy, the cost of living is lower than the cost of living in the UK, but also the purchasing power. Here is an average of the prices of some examples compared to daily expenses such as:
| Item | Italy | UK |
| --- | --- | --- |
| Milk | €1.20 | £0.91 |
| Cinema | €9 | £10 |
| Restaurant | €20 menu | £26 menu |
| Gym | €45 | € 29 |
| Bus | €1,50 | £2.50 |
Housing in Italy
The price of rental accommodation varies according to the location more or less close to the city centre, an indication of the prices observed below. Note that rents can be much more expensive in big cities, almost + 50 to 70% in Rome and Milan compared to the rest of Italy for example.
Remember to check that the rent is charges included when signing the contract. Furthermore, do not be surprised if you are asked to pay the rent quarterly and not monthly.
| Cities | Studio | 2 rooms apartment | 3 rooms apartment |
| --- | --- | --- | --- |
| Rome / Milan | 400-500€ | 1000-1500€ | 1500-2000€ |
| Other cities | 200 - 300€ | 300-800€ | 700-1500€ |
What you need to know before moving to Italy
Know that there is a strong contrast between the North and the South of Italy. Indeed, each region has its own identity and each its culinary speciality and its pasta! Some prerequisites to master to live well the Italian dolce vita:
Art of coffee
From espresso to cappuccino, including macchiato, coffee is considered a true speciality in Italy and at every moment of the day its coffee!
Food
Italian cuisine is particularly rich in regional products and specialities to discover. A meal usually consists of a starter, a primi and secondi piatti and dolci for dessert. Water is customary in restaurants, but tipping is not an obligation.
Fashion
Italy is the country of fashion par excellence and Italians are always very neat, it is indeed the practice to be well dressed for all occasions.
Traditions and family
Italy has many festivities, religious or regional, which are also occasions for celebrating and reuniting with the family for Italians. The latter, very often still live under the same roof and if this is not the case, the family is never far away!
Working in Italy
Income in Italy is on average 20% lower than in the UK and the median income is around € 32,800 gross /annual. There is no minimum wage in Italy. A permanent contract is a norm because it's cheaper for the employer. Italians are not very multilingual. Therefore, learning and speaking Italian is almost a requirement if you want to word and integrate into the country.
How to move to Italy and get a job?
Bilingual in Italy have a great advantage. It is an opportunity to get a job since people who master a second foreign language other than Italian are more in demand on the job market. Finally, the North of Italy is often considered as a more industrial region. Indeed, the unemployment rate there is also lower, below 10% against almost 12.5% ​​for the whole country. Public transportation is generally well served in the cities. 
Request a free quote for your removal to Italy
Prepare your international move well to avoid unpleasant surprises on arrival. You can rely on a qualified moving company which can guide you through the flow of administrations and the required procedures. To make your move even easier, compare several quotes from reliable and specialized moving companies internationally by filling out this quick and simple online form. This request is free and without obligation.