Hiring a removal company can be very expensive and trying to cram all you can into that car could do more harm than good. You may be better looking to hire a man with a van in Leeds, and this is the place to find one!
What Does It Cost to Hire a Man With a Van in Leeds?
Prices vary greatly depending on how much help you need, how far you have to travel and how much stuff you must move. Be it one man and a Ford Transit or 4 men in a Luton lorry, you can compare costs and plan your next move.
| Type Of Vehicle | 1 Man | 2 Men | 3 Men | 4 Men |
| --- | --- | --- | --- | --- |
| Transit Van | £40 | £50 | £70 | £90 |
| Luton Van | £50 | £60 | £85 | £100 |
| Luton Lorry | £90 | £105 | £120 | £135 |
You should factor in additional costs for storage if you need it and for toll roads if relevant. Most service providers will charge for a minimum of 2 hours, some even half a day, so you need to bear that in mind when working out your budget.
Compare Quotes and Save on Your Removal Costs
It couldn't be easier. Just fill in our request form, it takes about one minute to complete, and you will receive up to 6 quotes from reputable companies, from a single man with a van to teams of 4 and a lorry.
You can then decide whether you want to go with one of these or try and find someone from other sources. You are NOT obliged to accept any of these offers and there is no charge for the service.

So What Type of Service Can I Get?
If you need help with the packing, our trusted service providers can do that. You may have particularly awkward items to move, such as a piano. You wouldn't want Laurel and Hardy taking your Steinway Grand up a load of steps, would you? We can locate specialists in this field, who know about packaging, protecting valuable goods and correct techniques for carrying.
They can provide a pre-move survey to determine what needs to be done BEFORE the big day, saving you time and money in the long run.
What Should I do Before the Move?
If this is a complete house removal, there are lots to think about.
• Order plenty of bubble wrap and packaging tape for your valuable or delicate artefacts, cups, saucers and glassware.
• Cardboard boxes can often be provided by the removal company. Don't overload them and always reinforce the base with extra tape. Some may provide you with reusable crates, which are even better as they are stronger and hold more items.
Facilitate your Move-In
• Mark boxes to show what is inside and where they are to go to the new place. This makes it so much easier when people are helping out, continuously asking "where does this go?"
• Prepare a 'survival box' containing the things you will need on the day. You don't want to be rooting through boxes trying to find tea and coffee, or a few mugs. Pack a kettle but check if there will be gas or electricity connected when you arrive. It would also be a good idea to have some tools available for putting things back together again.
Sort your Belongings
• Consider whether you really need to take everything. Most people collect bits and pieces over the years, but ask yourself, is this really going to come in handy one day?
• Plan everything well in advance. The sooner you get an idea of costs the sooner you can make decisions on the best way forward.
Your man with a van Leeds will be able to help and advise on all of this, so don't stress too much. This may be the first time you've moved in a while but these people do it every day.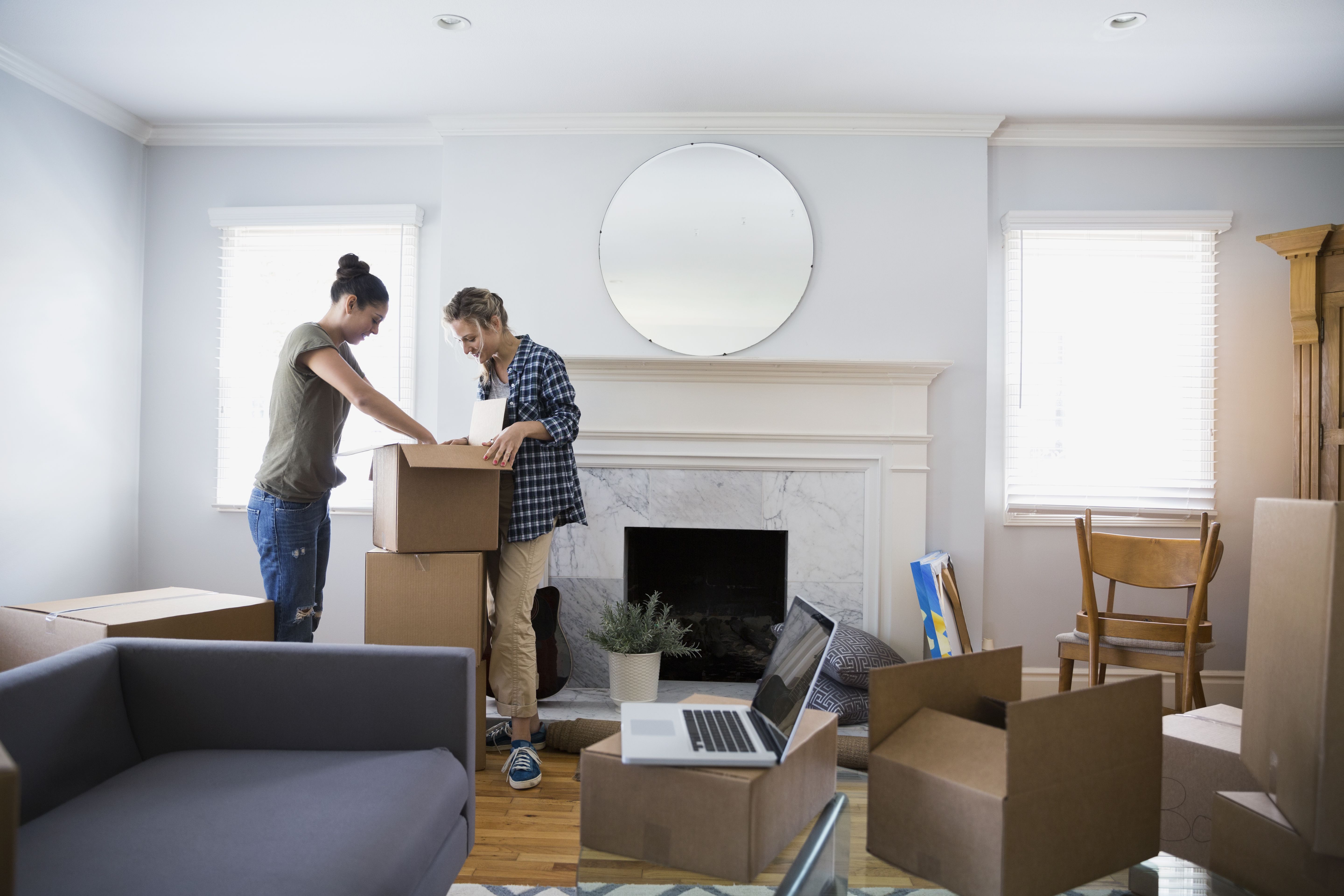 Why should I use a Man With a Van Leeds?
Leeds Moving Company References
The companies or individuals we recommend have
• Expertise and experience – they are tried trusted individuals and teams.
• Local knowledge – the last thing you want is somebody blindly following SatNav and ending up stuck in a narrow side street.
• Insurance. You should make sure whoever you use is covered for the type of goods you want to move.
Man With a Van Leeds Services
People need a cheap man with a van for all kinds of reasons besides moving to a new home, such as:
• Office relocation – beware of moving leased equipment though, you may have to let the leasing company deal with this.
• Bulky item delivery – maybe something you bought or just sold on eBay
• Moving into student accommodation – often this will be from another City so make this clear when you request a quote.
This service is extremely flexible so you can be sure you are getting quotes from people who understand exactly what you want and know how to deliver.
How do I Reduce the Cost of Hiring a Man With a Van in Leeds?
The true benefit of hiring a man with a van Leeds is that you can tailor the needs to suit your budget, and this depends very much on what you can do yourself. What are your skill sets, your abilities? What CAN'T you do?
Hiring professionals will certainly take the strain off you, but you pay for that. Most movers charge by the hour (although they will fix a cost if you ask them to) so every hour you knock off saves you money. Don't forget, you will be getting competitive quotes from operatives who want your work, so you will get the best price around
Request a quote now and hire the ideal man with a van!
Fill out our request form to receive up to 6 quotes. It takes about a minute to complete and there is no obligation to accept. We only have tried, trusted and well-recommended people in our database, so you know you will get the best man with a van in Leeds.