If you've made your decision to move, get the help of a man with a van. Learn about what goes into the cost, services offered, and the best time to hire. This guide outlines the logistics, removal costs, and ways to make your move as seamless as possible.
The Costs Involved in Hiring a Man With a Van Liverpool
Are you in the market and are at crossroads when it comes to choosing which man with a van Liverpool to hire? There are several cost factors you might perhaps want to factor in. First, you need to decide between a fixed and an hourly cost. If you are not travelling far, you will want to settle for the hourly fee. When the distance is far, ask for a fixed quote. Different moving services present varying prices.
Man With a Van Liverpool Costs
Refer to the table below for price estimates for different van sizes on an hourly basis.
| Van Type | 1 Man | 2 Men | 3 Men | 4 Men |
| --- | --- | --- | --- | --- |
| Transit | £50 | £70 | £90 | £100 |
| Luton Van | £50 | £60 | £85 | £100 |
| Luton Lorry | £90 | £105 | £120 | £135 |
Get your Quote for an Easy Move-in Liverpool
When choosing your moving company, you probably look forward to transparent, upfront pricing. Well, not every mover can promise this. Choosing a professional removal service can take the weight of surprises off your shoulders. Our platform of 230+ removal companies have been personally vetted and are, therefore, reliable and trustworthy. All you have to do is fill out our quote request form, and we shall be quick to send you up to 6 different no-obligation quotes for you to choose from. The form takes about a minute to complete.

How to Reduce the Cost of a Man With a Van in Liverpool?
Besides having a rough idea of what to expect in terms of costs, you need to be interested in identifying an affordable removal service to keep your expenses in check. As a bonus, it will help to be familiar with how the costs are calculated to be better positioned in wading rising expenses through smart cost-saving techniques.
It all comes down to being financially prepared on the amount you might be charged. Practically, the actual average removal costs can be hard to calculate with a high level of accuracy due to a large number of variables surrounding each move.
Tips for preparing for your move
No matter how many times you move, there will always be something you wish you did differently. Before moving, the first thing you need to do is create a plan. Planning enables you to check all items off your list. Here are some helpful tips when thinking about hiring a man with a van:
• Create a moving folder
Create a moving file on your computer or buy a notebook. Keep your moving checklist organised, plan your timeline and store the moving paperwork.
• Take inventory
Take an inventory of your items and get an estimate of the moving cost.
• Know your budget
Set your moving budget. This includes the moving cost and the amount you will need after moving for things such as repairs. Keep proof of all moving expenses.
• Get a professional mover
Settling for a professional will put your costs down by reducing breakages and item destruction.
• Purge
You might want to purge the pile of junk lying in your garage, closets or basement. Most of the items can be given away to charity, so be sure to address that.
Reasons to hire man with a van in Liverpool
There are many reasons to consider a man with a van hire. Some of them include:
• Office relocations
• House removals
• Waste disposal
• Transport of furniture
• Bulk item collection and delivery
• Packing services and supplies
• Student moves
• Storage facilities
If you need to pick up items you have purchased, man with a van can also help with that. With the personalised hourly rate, man with a van is an excellent partner in any moving job.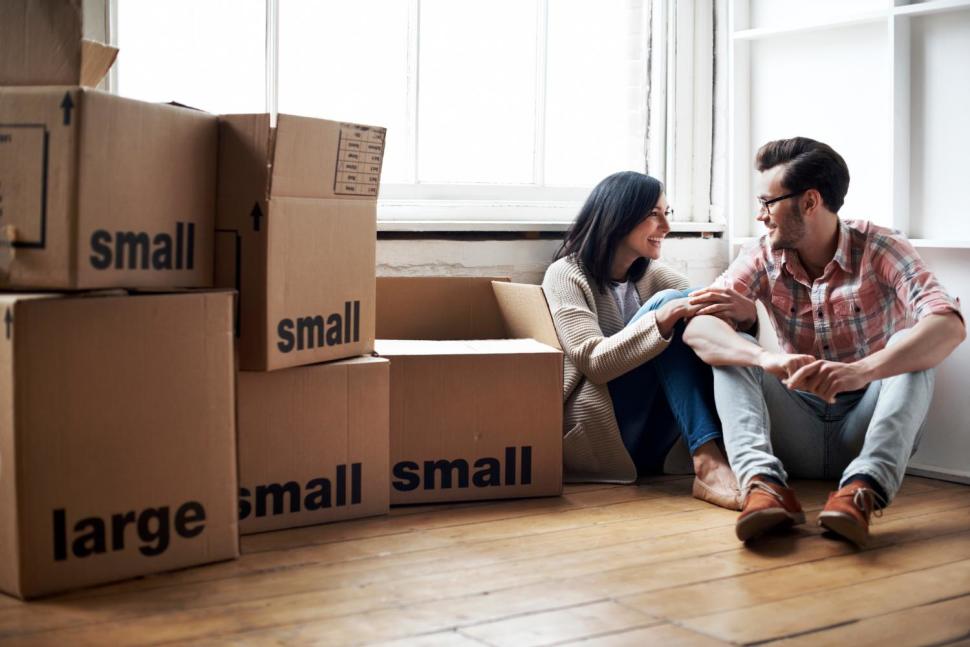 Saving on the Costs of a Man With a Van Liverpool
If you are planning on moving, man with a van is the service you need, guaranteeing you excellent removal. Here, you don't encounter the problems associated with long forms, emails, wait time or calls that go unanswered. One of the reasons you need to opt for a man with a van is the fact that there are different van sizes. This means that you do not have to spend too much on multiple moves.
Safety When Hiring a Man With a Van
The removal vans here are suitable for all type of moves and can accommodate the heaviest items of different sizes. Despite 'man with a van' companies being relatively cheap, you need to take caution when hiring. Remember that you are giving someone access to your items and you want to be sure they are safe in their hands.
Important Information When Hiring a Man With a Van in Liverpool
You also want to be sure there are no hidden last minute costs. As such, you must gather enough information about the company and be sure it is worth trusting. Here are some of the things you must confirm.
• Insurance
The company should provide you with insurance to cover the move. Double check the fine print.
• Know the charges beforehand
Will the company charge you hourly or do they only have a fixed price? Don't be afraid to compare prices and services from different providers. Settle for the man with a van who will save you a great deal of money and headache.
• The vehicle
Be careful to choose the right vehicle. You don't have to settle for a van suggested to you if you have doubts. You might want to choose a vehicle with extra space to ensure your items get to your destination intact.
Services offered By a Man With a Van in Liverpool
We offer a wide range of removal and house clearance services with a touch of excellence and value. From a single item to large van loads, we can accommodate all kinds of removals. We go the extra mile of making your move as smooth as possible with a stroke of flexibility and affordability.
Storage Service
The team here can pack all the items needed for moving. If you are not planning on moving to your new facility right away, storage facilities can be provided. We have backed them up with responsive support to keep our services flowing smoothly. Our services include and not limited to packing, insurance, pre-move survey, special care for delicate items (artwork, wood, pianos) and storage (self, short or long-term).
Save Money When Hiring a Man With a Van
Our removal companies guarantee a friendly and reliable service with competitive prices. Once you have decided it's time to move, fill out our request form and we will get back to you soon after with up to 6 quotes. Allow our service providers to give you competitive quotes. All you then have to do is compare the prices alongside the services offered and choose the one that best suits your needs.