Moving abroad requires time and money. However, this article will help you with how to go about planning your move successfully and keeping the costs down by getting reasonable moving abroad quotes from reputable and experienced removal firms.
How Much Does It Cost to Move Abroad and When to Get Quotes
A few factors affect the price of moving your household items from your old home to your new one. The number of items, weight, and dimensions of your belongings makes a difference in cost.
Moving Abroad Costs
This shows you average prices for popular destinations and the alternative types of shipping and airfreight.
| Country | 20ft Shipping Container | 40ft Shipping Container | Airfreight |
| --- | --- | --- | --- |
| Australia | £1,137 - £1,454 | £1,984 - £2,171 | £6,890 - £7,200 |
| Canada | £1,066 - £2,269 | £1,915 - £3,507 | £6,500 - £7,900 |
| USA | £988 - £2,400 | £1,475 - £3,115 | £3,400 - £5,700 |
| France | £424 - £661 | £633 - £1,256 | £1,555 - £1,719 |
| Spain | £434 - £737 | £649 - £2,155 | £2,669 - £2,948 |
| Singapore | £1,155 - £1,277 | £1,777 - £1,964 | £4,620 - £5,106 |
Find the Most Convenient Moving Abroad Quote
Many things need to be considered and it helps to get a company that is experienced in moving people from your current country to your new one. That is why it is vitally important to find the right removal company, not just the cheapest. If you fill in our request form, we can supply you with six quotes from reputable companies and you can investigate their terms and conditions to establish which one is the right one for you..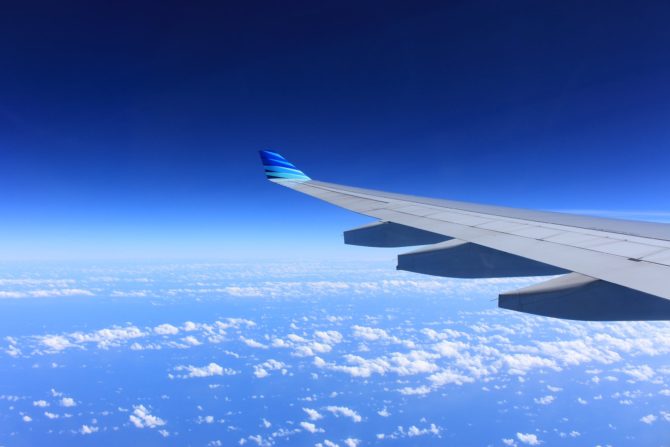 Items Affecting the Moving Abroad Quote Price
Distance
The distance is also something to consider, and this will probably also decide on your choice of transport. If you are moving to the European mainland a truck might be your best bet, but moving further afield like the US or Australia will mean you need to decide between a container ship or airfreight. Naturally, airfreight will be the most expensive, but it is fast and could be useful for smaller items.
Route
The route you need to take from your current home to your foreign country will also alter the price as the more popular routes will have more competition which usually drives prices down. It is very hard to give an exact price because the prices vary so much depending on these factors as well as the competence of the firm, but to give you the best idea we can in the circumstances we have put together a table to help.
When to Start Planning For Your Move Abroad and Ask For Quotes?
Normally, the recommendation is that you should be getting quotes and starting to pack about eight weeks before you move. However, because moving abroad is much more difficult and time-consuming, you should begin trying to find your ideal removal company about three months before you are due to leave. This is particularly important if you are planning on shipping your items as it can take 6-8 weeks for them to arrive at your destination.
What To Look For When You Get Your Moving Abroad Quotes?
You need to make sure that the moving abroad quotes you receive will include all of your basic requirements. These usually include loading your packed possessions from your residence and delivery to your new home or storage facility, as well as the preparation of a complete inventory and required documentation for export and customs clearance.
Extra and Customs Fees
There will usually be handling charges associated with either arrival at the destination terminal or customs and tax payments. These are mandatory costs, so make sure you account for them if they are not included in the quote so that you can compare like for like accurately.
Moving Services
Sometimes the company will charge extra for packing your possessions, unpacking when you reach your destination, assembling furniture and the materials used, but often these services will be part of the quote. Again, make sure you are clear which quotes include which services so that you do not choose a cheaper option only to find that none of the services you were expecting is included.
Other Factor to Consider in Your Moving Abroad Quotes
1. Insurance
Insurance is also something that you will need to think about. Some companies include this in their pricing and some don't so check the small print. If the cost of this seems excessive, you can also get quotes from a third-party insurer to cover your property until it arrives at your destination.
2. Type of Transport
Any reputable remover will be perfectly happy to explain in more detail about their quotes for moving internationally, so don't be afraid to ask if you are confused. If you would prefer to have all your possessions in one container, also known as a Full Container Load (FCL) then this will be more expensive than a Less-than Container Load (LCL) where you will be sharing a container with other items, but the transit time may be faster.
3. Plan ahead
Also, don't rush. Most moving abroad quotes will last for a month or two, so it gives you a little breathing space to choose which removal firm you would prefer to use. Don't necessarily pick the cheapest option as reliability is the most important asset of the mover you want working with you. Taking your time to choose the right company will pay dividends in the long run in terms of a hassle-free and efficient move.
How to Find the Right Removal Company for You When Moving Abroad?
From moving your possessions across country borders and even oceans, you need to be sure that the company you choose will be careful with your assets and be knowledgeable about the logistics. As there are potentially shipping companies to liaise with, customs issues and even perhaps coping with storage facilities at the other end, a specialised removal firm can take all these worries off your shoulders. Let us put you in touch with the ideal removal firm, simply fill in our free request form so that we can supply you with six no-obligation moving abroad quotes from reputable local companies..