Moving house involves many decisions. So many, in fact, you might be feeling overwhelmed. That's why we've compiled this page with all the information you need on moving house. Here, we give you moving expenses, how to get help with moving, and tips to make it all easier to handle!

What is the average cost of moving house?
Since moving house is a major decision, you are probably wondering about the costs. The price you pay for a move consists of:
Legal and transaction fees
Cost of the removal company
Below is an overview of the average costs of moving from a 3-bedroom house.
| Type of Cost | Cost Details | Cost |
| --- | --- | --- |
| Conveyance | - Solicitor facilitates property transfer | £500 - £1,500 |
| Estate Agent Fees | - Usually between 1% and 3% | £4,226 |
| Stamp Duty Land Tax | - Depends on price of your home | £1,726 |
| Valuation Fee | - Required by your mortgage provider | £150 - £600 |
| Surveyor's Fee | - Property checked for structural issues | £250 - £600 |
| Removal Costs | - House removal with packing and disassembly / reassembly | £1,200 |
| Total | - Using an average property price of £211,301 in the UK | £9,002 |
Compare moving companies and save up to 40% on removal costs
Although some of the prices shown above are fixed, you are able to change others. One of the easiest ways to save on the amount you need to spend when moving home is to find a removal company with exceptional value. To do this, compare prices by completing a free, no-obligation quote request form. The price difference between house movers in your area can reach up to 40%, savings that are incredibly useful especially considering the other costs of house moving.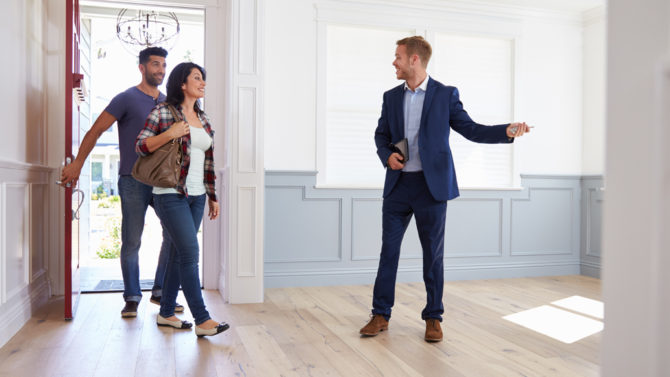 Breakdown of house moving costs
While there are several costs with moving to a new home, some of the main fees to think about are:
Conveyance fees: Charged by solicitors to the buyer and seller of a home for handling the paperwork of property transfers.
Estate agent fees: Usually a charge between 1% to 3% of the price of the house sale plus 20% VAT as a commission for their work. This is only paid by the seller of the home.
Stamp duty tax: Paid on houses valued over £125,000. You only pay the rate for the portion of a property price that falls within each percentage band. The following table displays the stamp duty rates:
Stamp duty land tax rates
| Property Purchase Price Brackets | Rate |
| --- | --- |
| £0 - £125,000 | 0% |
| £125,001 - £250,000 | 2% |
| £250,001 - £925,000 | 5% |
| £925,001 - £1,500,000 | 10% |
| £1,500,000+ | 12% |
Valuation fee: The price of a house valuation required by your mortgage provider. Check with your provider and surveyor whether the valuation is free or included in their services.
Surveyor's fee: Charged for conducting a house survey. There are four main types, each differing on the level of detail and price: Condition Report, HomeBuyer Report, Home Condition Survey, and Building Survey. For most mortgage providers, a HomeBuyer Report is sufficient.
Removal costs: The price of hiring a company to transport your belongings to your new home along with any extra services you require.
Our cost of moving house page shows a more detailed breakdown along with money saving tips.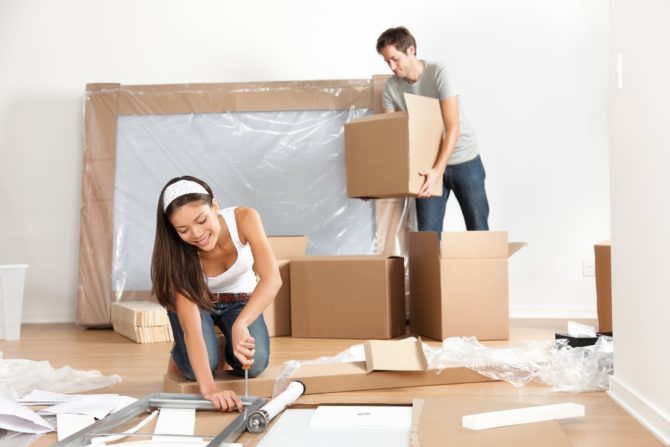 Moving house tips to save money and remove stress
House moving is tough and takes a lot of time. Hiring a company, packing, and getting your new home ready, together with your day to day matters, all add up for a stressful moment in your life. Luckily, there are some things you can do to help alleviate this stress or take control of the chaos of your big day.
Create a moving checklist. A list of all the things you need to get done will really help you visualise the tasks in the buildup to moving. These include notifying all the necessary people, arranging for your children or pets to be looked after, and packing.
Get at least 3 quotes from removal companies. Comparing removal quotes from various house movers will allow you to quickly see the best option for you. Finding the company that matches your budget and needs is important since you will have large savings.
Declutter. Taking stock of all of your belongings and getting rid of things you will not need goes a long way when moving house. Not only will it save money by lowering removal costs, but it will also significantly reduce your packing time.
Allocate plenty of time. Make sure you have enough time to complete the items on your moving house checklist. With packing, start early and with things that you will not need immediately. Since it is incredibly time-consuming, consider hiring professional packing services from your removal company.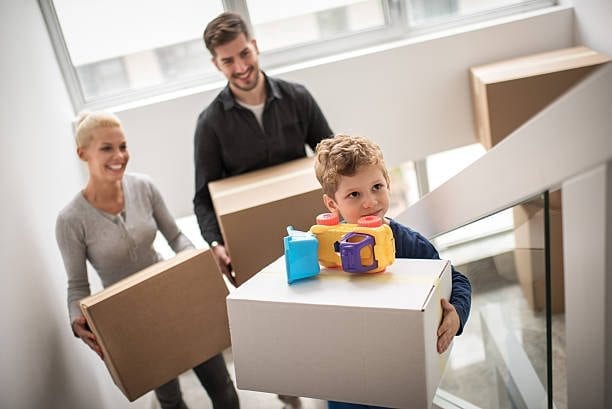 Label everything. Label all boxes with its contents and the room on the top and side. This way you are able to read the labels once you stack them on top of each other. Also, colour code boxes and bags with each room in your new home so you and the movers will know exactly where to unload your belongings.
Pack a survival pack/box. Nothing is worse than having to spend your first few days at your new home without the essentials so pack a box including anything from cutlery, bin bags, water, tea bags, box cutters, and toilet paper – anything to make your new home liveable.
Create a documents folder. Keep all important documents in a clearly-designated place where you will not lose them, along with digital copies. These include passports, insurance papers, housing and financial documents, medical records, and moving documents.
Relaxing activities. In the midst of your move, it may seem as if you have no time for anything other than things related to your move. However, it is important to have some time to relax! Go out for a special meal to celebrate your move or take a walk around your new area so you can meet your new neighbours. Ask them for advice, helping with the transition to your new surroundings.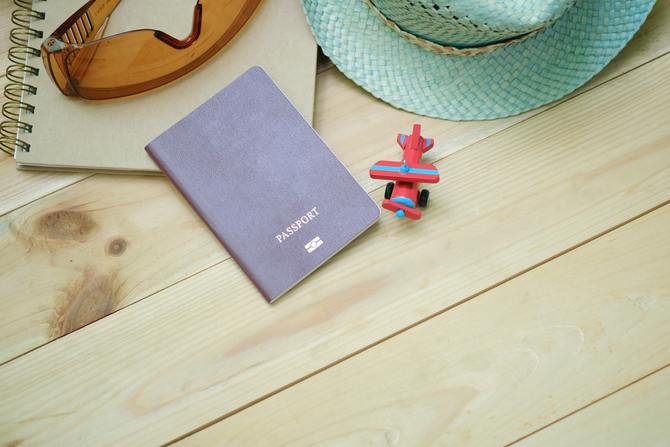 But what if you are relocating abroad?
Moving abroad is on a different level from domestic removals. International removals require a specialised company that has experience in sea or air transport. You need a company that will manage all aspects of your move to a new country; this includes coordinating sea or air freight, working with partner companies at your destination, and sorting out customs and regulations.
A good international moving company will guide you closely to ensure your items complete the long trip so that you feel assured of everything during this exciting moment of your life. Take a look at our dedicated international moving pages for more information about moving abroad.
How to choose a removal company
Removal companies will help with the task of transferring your valuables to your new home. Hire their packing and reassembly services to make your move as easy as possible.
With moving specialists' training and experience, you will make sure that your prized possessions will arrive at your destination safely and on time, removing the hassle from such an important life moment. Since professional house movers have insurance that covers your items, you minimise risks and stress.
You can rest easy, knowing that your items are with good hands. Let professionals deal with the heavy lifting so you can prepare your new home!
Lower the cost of moving house by comparing quotes
Moving house takes a lot out of you, both emotionally and financially. One of the easiest ways to reduce the cost of moving is to conduct thorough research on removal companies. Save money by comparing the prices of moving specialists. Request moving house quotes from up to 6 companies to determine the best option and save up to 40% in your removal costs.