Considering downsizing your home? Then you'll definitely want to read this guide.
Downsizing is a common topic in our society today. Some people are downsizing because they want to move into smaller homes or apartments, while others are downsizing due to various internal & external factors. Moving out of an apartment or house can be stressful for anyone. But if you're moving to a smaller home, it can be even more challenging. However, with downsizing comes several benefits!
A study conducted by Legal and General showed that those who might downsize makeup 24% of households aged 55 and older. This amounts to 2.9 million homes.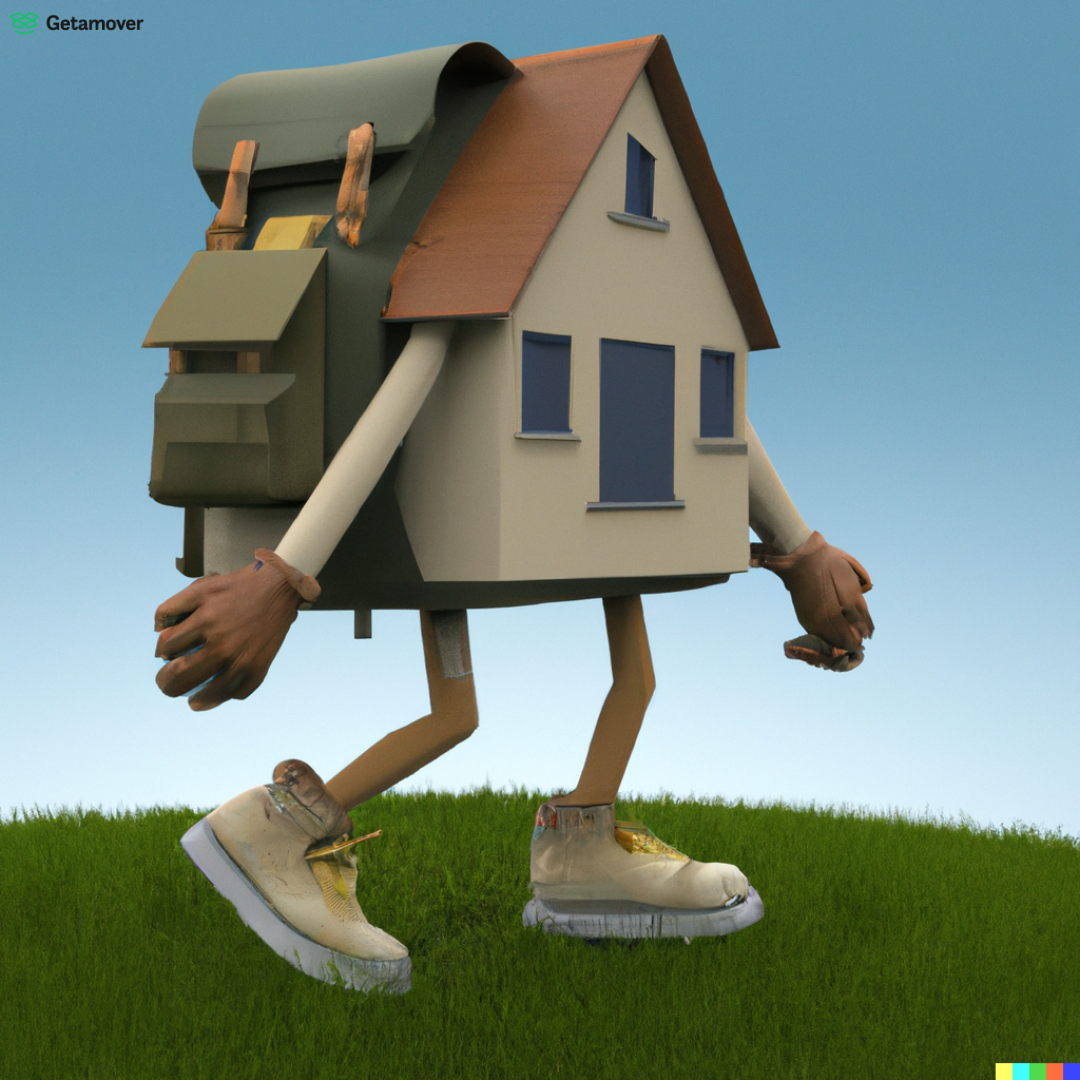 At Getamover, we aim to create insightful and useful guides for you through every step of the moving process. In this article, we will discuss the advantages & disadvantages that come with Downsizing, along with key aspects to consider before beginning the process.
This article will cover the following:

How to Downsize Your Home
Bigger does not always mean better, and downsizing your home could be the answer you are looking for. However, it can take a lot of work and planning, which means researching as much as possible before starting. To help you prepare, we have put together a step-by-step guide to help you through the process.
Consider your reasons for wanting to downsize

Think about why you would like to downsize. Perhaps you may be ready for a change, want to make life simpler, have the desire to move closer to family and friends, want to save money, or are beginning a new chapter in your life. There are many other reasons to consider downsizing and at the end of the day, it is centred around what is best for you at that moment in time.

Determine & assess your needs

Remember to carefully assess your current and future needs before downsizing, especially if you are near retirement age. As you age, your lifestyle and circumstances will continuously change, and this is something you need to take into account when looking at new homes. Consider things like the number of steps inside and outside the house, if it is a single-storey property, and how close it is to town.

Think about the property type you want

After carefully determining and assessing your needs, you can now dive into what kind of property you want. When downsizing, there are a variety of different properties that you can look into. With needs and property types in mind, you can start thinking about which one will help you achieve them best.

When downsizing, you have the following options to consider: a small house or apartment, a retirement village or a bungalow.

Get in contact with a financial advisor

When you move house, it is a big investment. Especially if you are moving from a house that you have been living in for a long time. Before making any plans to move, we recommend contacting a financial advisor to ensure you can afford the move and that it won't negatively impact your finances as you get older.

Put your house on the market

When you've officially decided that downsizing to a smaller property is the best option for you, you are ready to put your house up for sale. Before selling your house, speak to your mortgage lender and your solicitor. It is also recommended to get your home valued to ensure you can set a more realistic asking price.

When this is done, you can start looking at suitable properties and consider making offers.

Measurements, measurements and more measurements!

As you are looking at smaller houses with less space, take measurements of your existing furniture and rooms. Once measurements have been obtained, compare these against the floor plan of your new home. This will help you plan and know if your furniture will fit.

Organize Your Current Home

Moving to a smaller house means downsizing, which means having less room to store everything. Decluttering your home before moving out is always a good idea, but especially so if you're downsizing. Constantly remind yourself that there is less space which means bringing along fewer items. Read more about Decluttering Your Home here.

Advantages & Disadvantages of Downsizing
| | |
| --- | --- |
| Advantages | Disadvantages |
| Lower monthly costs | Prices of property can be unpredictable |
| New lifestyle and a fresh start | A smaller amount of belongings |
| Lowered carbon footprint | Less storage space |
| Lowered amount of maintenance and responsibility | Lifestyle changes & adjustments |
| Enjoy a cosy atmosphere | May feel cramped |
| Decluttering to get rid of or sell unnecessary items |   |
Are You Ready to Move?
Once you have decided to downsize, finding the right removal company to help you move can minimise the amount of stress you experience during the move. To make it easy for you, all you have to do is fill in our Quote Request Form and receive up to 6 quotes from trusted removal companies near you.
Other Articles You Might Find Interesting: