There's so much to think about when moving house at the end of a tenancy: using a professional end of tenancy cleaning company takes some of the stress out of the process as well as ensuring that you get back your full deposit.
How Much can I Expect End of Tenancy Cleaning to Cost?
At the end of a rental lease, you must clean the property to return it to the state it was when you moved into it, perfectly clean and ready for the next occupants. Moving house is hard work and no matter how good a cleaner you are, the best way to make sure that you get your full deposit back is to hire professional end of tenancy cleaners. To give you an idea of what you might expect to pay for cleaning services, we have drawn up a table of average prices below for the end of tenancy cleaning costs.
End of Tenancy Cleaning Costs
This table is just a guide, as the final price that you will pay depends on the size of your house and your location.
Cleaning Services
Details

Average price

Regular cleaning
- Weekly cleaning of designated areas of your home

£15 per hour

Deep cleaning
- Thorough cleaning of your home
- Focus on kitchen and bathrooms
- Price depends on the size of your home

£130 - £265

End of tenancy cleaning
- Cleaning your home for after you move
- Price depends on the size of your home

£130 - £220

Carpet cleaning
- Price depends on the rooms you want to be cleaned and size of your home

£45 - £105
Find the Best Solution For a Cheaper Moving in the UK
Many house removal firms offer end of tenancy cleaning services, so you can be confident that your house will be cleaned as your belongings are being packed. It's always advisable to compare prices to be sure that you are getting the best deal: fill in our form to receive up to 6 completely free, no-obligation quotes from trusted removal firms that offer end of tenancy cleaning services.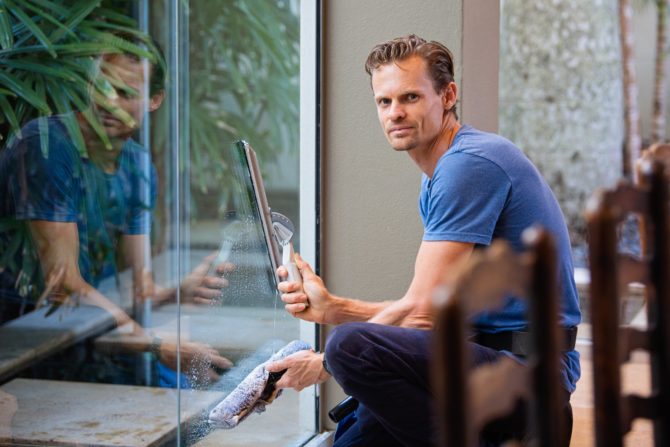 Why is an End of Tenancy Cleaning so Important?
A tenant is responsible for leaving the property in a clean and hygienic condition, in other words, how they found it when they moved in. Points to look out for include:
No rubbish, food waste and debris
Free of pet hairs
No stains, dirt, fingermarks or dust
No signs of rust or limescale
No mildew or mould
Why Is It Helpful to Hire a Specialist for your End of Tenancy Cleaning?
End of tenancy cleaning is one of the most common reasons for disputes between landlords and tenants and giving your old house a thorough deep clean when you move out is the best way to avoid any reductions on your deposit refund. There's no reason why you can't carry out the cleaning yourself: you might be really good at cleaning and may have kept on top of your regular cleaning schedule while you were living there, which makes it easier to carry out the end of tenancy cleaning.
However, when there are so many other chores associated with moving house to think about, it can be difficult to find time to do the extra thorough, deep clean required to fulfil your tenancy agreement: this is where hiring specialist end of tenancy cleaners can be helpful.
Who Should Use End of Tenancy Cleaners?
While employing cleaners at the end of a lease makes sense for time-pressed tenants, professional cleaners can be equally helpful to landlords. Not all tenants leave the house as they found it and when a property needs additional cleaning before the next tenant moves in, a landlord needs to return it to a marketable condition as quickly as possible. There are many reasons why a landlord might not be able to clean the house themselves, including:
Lack of experience in deep cleaning
Lack of time
An allergy to cleaning products
A lack of professional cleaning equipment and training in how to use to correctly
Hiring trusted professional end of tenancy cleaners reduces stress and worry, you won't have to buy or hire special and equipment and you are sure of a flawlessly clean property ready for your next tenant to move straight in.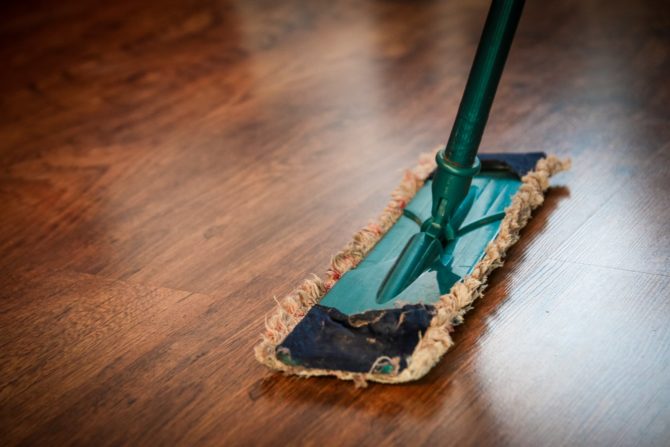 What does end of tenancy cleaning include?
Some leases specify that professional cleaners must carry out the end of tenancy cleaning or you might be given the option of doing it yourself. However, while you might be accustomed to doing your regular domestic cleaning, an end of tenancy clean is far more demanding: for peace of mind, it's well worth hiring the services of expert end of tenancy cleaners. Areas that might not be part of your regular routine that must be taken care of include:
Removing all limescale from taps, sinks, showers and baths
It's easy to miss areas of limescale from shower tiles and other areas and over time, it can really build up. Professional cleaners use industrial strength limescale remover that soon gets everything sparkling again.
Clean the inside of the windows
This is a point that many tenants miss: all windows should be free from dust and smears. Professional cleaners will use steam cleaners or environmentally friendly products to ensure the windows are clean and streak free.
Clean the kitchen cupboards
This doesn't just mean a quick spray and wipe with a damp cloth but a really thorough deep clean. Don't forget the tops and beneath the cupboards where grease and grime can accumulate. End of tenancy cleaners will use specialist equipment to really get to grips with this time-consuming task.
Dust all blinds and curtains
All curtains and blinds must be clean and dust free: dust and dirt can build up quickly on blinds, especially on any that face the sun. End of tenancy cleaners will use steam cleaners and gentle, effective chemicals to get all the window dressings looking like new.
Clean the carpets
Ensuring that carpets are clean and stain free requires the use of specialist equipment that you would probably need to hire: your expert end of tenancy cleaners have everything required so you won't face losing your rental deposit because of dirt and stains on your flooring.
How can a Removal Company Help you With your End of Tenancy Cleaning?
As well as packing, transporting and unpacking your belongings, your removal firm can also provide you with a cost-effective, efficient end of tenancy clean, thus ensuring that your house removal goes as smoothly as possible and also making sure that you get back the full amount of your deposit.
Removal firms offer end of tenancy cleaning that covers areas such as:
Carpet cleaning
Oven cleaning
Deep cleaning of kitchen cupboards and bathrooms
Cleaning of interior windows
Upholstery cleaning
Compare quotes
If you're preparing to move house and are looking for end of tenancy cleaners, We can help you to compare prices from removal firms offering this service. To receive up to 6 no-obligation quotes that are completely free of charge and to find the deal that meets your requirements, just complete the online enquiry form. Comparing quotes can help you to save up to 40% on the total costs.