If you are planning a move to Australia to enjoy its great lifestyle, to gain access to a new employment opportunity or to be closer to loved ones, then one of the most important things to plan is what you'll take with you. Transporting everything you own to the other side of the planet is not a practical proposition for most people. For example, you will probably sell your car before moving to Australia unless it happens to be a rare or vintage model. However, some items are truly indispensable and will need to be transported to your new home for you. How do you go about this and why does relying on removals experts make sense?
What Are the Costs of Moving to Australia?
The cost for moving to Australia from the UK is expensive. Indeed, the distance is the first factor which determines the price. The average cost for a move to Australia is estimated c.a £2500. Here below is an estimate for moving to Australia by shipping container and the additional costs.
| Size of House | Shipping Container | Other Removals Charges |
| --- | --- | --- |
| 2 or 3 bedrooms | £1,200 to £1,300 (20 feet) | £500 |
| 4 or 5 bedrooms | £1,600 to £3,300 (20 feet) | £750 |
| 6 or more bedrooms | £1,900 to £4,000 (40 feet) | £900 |
Ask Personalised Quote for Your International Removal
When you choose professionals to help you move to Australia you don't just get a few operatives who do the heavy lifting. You gain access to a wealth of expertise in international shipping and moving. By filling out the simple form below you can obtain competitor quotations at a stroke. This is much better than ringing different firms for prices because it saves time as well as money in the majority of cases.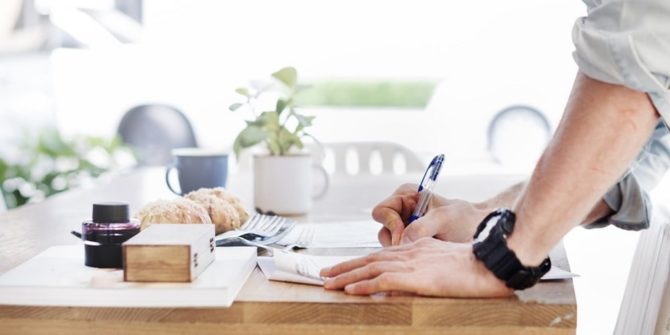 How to Move From the UK to Australia?
Few people pay for an ocean-going transfer from the UK to Australia these days. Modern air travel has made that form of transportation virtually extinct. Having said that, goods are still transported by sea and the most common way that British citizens move their belongings to the antipodes is to do so with a standard shipping container.
Moving to Australia by Shipping Container
Unlike a move within the country – or even to destinations in Western Europe – you cannot load up a lorry with your belongings and simply drive to the onward destination to unload.
Removals firms still offer a similar sort of service when they clear your current home of its contents. Instead of driving to a new address, they unload your belongings into a shipping container which is then transported by sea.
What Can Do a Removal Company ?
In most cases, a UK-based removals company will organise for your container to be collected from the relevant seaport in Australia by a local firm who then transport it onwards to your new address. As such, the major cost you will fork out for is that of the shipping container itself.
Sea Freight
Group Container
As you can see, shipping containers vary in size so the more you take with you, the larger one you will need. Some people share their shipping containers with other families or even businesses which are transporting goods.
Delivery time
However, this means that you don't have so much control over the expected delivery time and the contents of the container need to be sorted out on arrival – something you'll end up paying for.
Additional costs
The additional removals charges include things like shipping crates which the moving company provide you with as well as the cost of transporting your possessions to and from each container port for you.
How to Organise a Removal to Australia
The first thing to bear in mind when planning a move to any country that is thousands of miles away is that you cannot take everything with you. Some items are just not worth it. You should consider the amount of space you have in your shipping container and only take items that will fit into it. If you try to cram too much in, then inevitable damage will occur.
Storage Unit
For smaller items and personal belongings, it is best to stow them into storage crates that can be stacked. Wrap up anything that is being placed into a storage crate, however, since the contents of the container can move around during transit on the high seas.
Fragile Items
Bubble wrap and parcel tape are all you need for breakable items but you should seek expert advice for delicate things which need additional packaging. Items like musical instruments or specialist photography equipment fall into this category.
Label and Packing Tips
With your crates loaded up and ready for collection, put a sticker or a label on each one detailing the owner's contact details plus the address of where they are intended to go to. A good tip is to also put the room you want the crate delivered to. This way, the Australian removals companies which deliver them will know what crates are intended for the kitchen, bedroom or bathroom and so on.
What Are the Services That a Professional Company Offer You When Moving to Australia?
As well as collecting your belongings and transferring them to a shipping container for you, most removals firms will also offer additional moving services. This might include helping you to pack up your items before moving day – something that is helpful if you don't have time off work in the run-up to the move.
Cleaning service
You may also find that they'll clean your old home for you once you have departed which can save time and effort. Anyone who rents will find this handy and a good way of securing their deposit is returned from the landlord on time.
Insurance Policy
Finally, professional removals firms should have an insurance policy that covers your belongings while they are in transit. This is something you cannot expect your household insurance policy to cover.
Tips and Advice When Relocating to Australia
1. Save Important Documents
Keep valuable documents on you rather than having them shipped across. You may need things like marriage certificates or birth certificates to prove your identity and status in Australia as well as your passport, so make sure these don't follow on after your arrival.
2. Visa
Working and living in Australia means you have to have the correct form of visa to stay. Tourist visas are limited to short-term visits only and are not acceptable to the Australian authorities if you intend to remain on a permanent basis.
3. Working
Consider your living costs before arriving. Everyday goods and rental prices are – on average – higher than that of the UK. Be prepared to spend more on services, too. Having said that, average salaries are correspondingly higher in Australia so it tends to work out if you have a job to go to.
4. Australian's School System
Research where children can be educated. The rules vary according to different Australian states, but parents with school-age children can expect to have to pay towards their kids' education if they have moved on certain types of visa. This includes toddlers who you would like to attend kindergarten.
5. International Mover
Shop around for the best removals service you can find. By filling in the form online, you will be able to receive multiple quotations from competing service providers. Not only will this prove invaluable with finding the best value for money, but it will provide you with a range of service options that will help you to choose the correct level of service for your particular needs.