London – easily the most attractive city on the British Isles and well beyond! Many want to move there, but few can finance that life choice without breaking sweat. If you wish to build a life in the capital, our overview of the cost of living in London and our tips on planning your budget wisely will help you make that dream a reality!
The Many Lives and Many Costs of London
Surely one of the first things that come to your mind when you think about London is the fact that life there is not cheap. While true overall, you would be remiss if you did not get down into the specifics. The truth is, the cost of living in London is quite variable, and there is plenty you can do to influence the bottom line. For starters, you should determine the kind of lifestyle you are after and adjust your dreams to your means.
Average Cost of Living in London
To the average sums above, you can add a range of on-going expenses, such as basic utilities (£140), home internet (£31), transportation (e.g., £132 for a monthly pass), and the dreaded council tax, which falls between £628 per year and almost triple that amount, depending on your location. As you can see, the precise nature of the total cost of living in London varies widely, but these figures can help set you in the appropriate price ranges and the right frame of mind before your move.
Start Your London Move Right with a Good Removal Company!
When planning your relocation to London, it is easy to get caught up with penny-pinching, but one budget item where you should not be cheap is the move itself. In this often gargantuan task, it pays off to leave the logistics to the professionals. Nowadays, there is a seemingly overwhelming number of removal companies online, and it is easy to get lost in their abundant offerings. This is where we come in to help: fill out our form below and compare the best quotes for your move to London, down to the last budget item. We will connect you to up to six local companies, and you will make an informed and financially sound choice based on their detailed offers!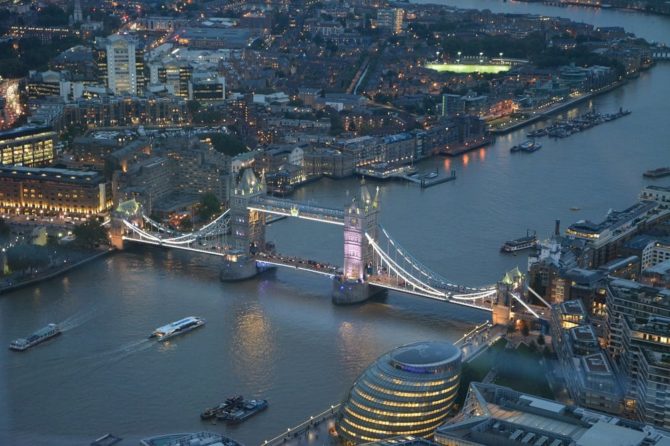 Detail Costs of Living in London
See our useful reference table for some typical costs across three rough price ranges.
Accommodation (to rent)
Budget: £1,220 (e.g., 45 square metre studio)
Normal: £1,704 (e.g., 85 square metre apartment, outside Central London)
Upscale: £2,388 (e.g., 85 square metre apartment, Central London)
Accommodation (to own)
Budget: £4,368 per square metre, outside Central London
Normal: £7,181 per square metre, outside Central London
Upscale: £13,043 per square metre, Central London
Restaurant meal
Budget: £7 (e.g., fast food combo meal)
Normal: £15 (e.g., one course at an inexpensive restaurant)
Upscale: £60 (e.g., three courses for two at a mid-range restaurant)
Sports
Budget: £45/month basic fitness club fee
Normal: £90/month business-level fitness club fee
Upscale: £10.95/hour for a tennis court rental
Entertainment
Budget: £4 per pint of local beer
Normal: £12 per adult cinema ticket
Upscale: £156 for good seats at a theatre
The Rise and Fall of London Housing Prices: Surprises and Trends
The choice of dwelling will make up the bulk of your total cost of living in London, and it is good to know the trends before you set your heart on a place. There are no firm geographical divides between boroughs where housing prices are currently rising or dropping. For instance, Croydon enjoys greater popularity and a pricing surge in 2018, while neighbouring Richmond upon Thames is losing buyers' and tenants' interest rapidly.
Location, Location, Location: the Many Faces and Expenses of London
As already indicated above, location plays a crucial part in the cost of living in London, but the effects of your postal code do not stop at your price per square metre or council tax. Where you do your grocery shopping determines how much you will leave in your neighbourhood shops's till.
Living in Central London
A litre of full-fat milk goes for £0.91 normally, but an upscale supermarket in Central London will charge you up to £1.40 for the same amount. If living centrally is important to you, you should consider driving away from the heart of the city and buying in bulk. In that case, keep in mind that a litre of gasoline will set you back about £1.22 – just factor that into your grocery shopping budget.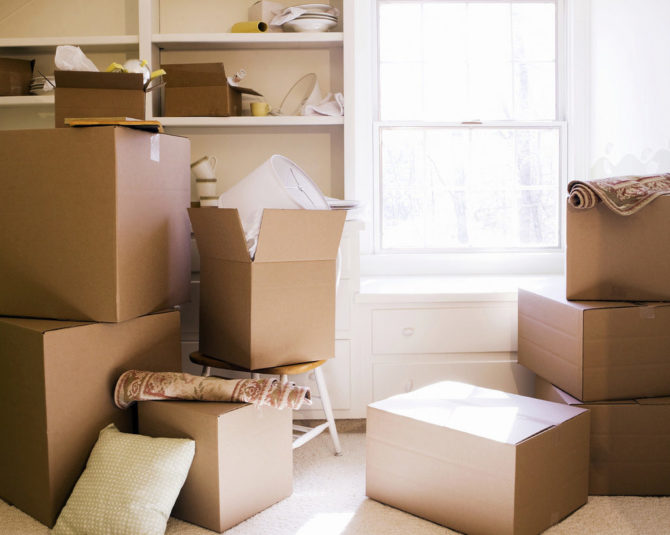 Top Tips on Making Your Move to London Financially Viable
It is obviously counterproductive to move, only to be crushed by the seemingly unmanageable cost of living in London. This is where you can undertake a host of measures to save yourself time and financial woes.
Location
Choosing the appropriate location based on housing prices, council tax, distance to your work or other places you will frequent regularly, scouting out the area for good childcare, entertainment, and grocery shopping options – these are all the basics.
Home Utilities
You can sign up for your utilities and comms services through a cashback website, which passes the usual agent's commission back to you, the customer.
Groceries
When it comes to food, meat is a major expense for Londoners. To offset that, explore more vegetarian options – this can cut your monthly grocery bills in half. Buying local products is another way to optimise food shopping, including your beverages of choice. Imported beer has almost double the price tag of British ale – and it is not even that good!
Compare and Contrast to Calculate Your Cost of Living in London without Compromises
As you see, there are many factors at play that combine to land you at your final monthly cost of living in London. As you plan your move, you should carefully compare and contrast the different locations where you can imagine yourself settling down.
You should add the typical utility costs and comb the area for good grocery stores, gyms, pubs, and whatever else fits into your picture of a good life in London. Once you have set your sights on a spot and actually acquired it, do not underestimate the challenge of the move.
Find a Cheap Removal Company in London and Save Money
Start your London life right by hiring a professional removal company to assist you with the logistics and do the heavy lifting (quite literally!) for you. Take a moment to fill out our form and instantly connect with up to six local removal companies who will pass on their best offers to you. Get your London time off to a good smooth start!