Although settling into your new home is something to be looked forward to, packing and moving all of your possessions can seem like a nightmare. What do you pack in advance? What will you still need to use the day before your move? A team of professional packers and movers can do it all in a fraction of the time and ensure that everything arrives on time in just the right order to unpack. Learn more about packers and movers and what they can do for you on moving day to make the whole experience much, much less stressful.
What are the Costs of a Packers and Movers Service?
There is no fixed fee for a packers and movers service. It will come down to a number of factors including the distance you are moving and the number of bedrooms you currently have. Most companies offering packing and moving services will be able to price a job for you with just these few details but it is worth telling them if there is anything special or oversized that you might need moving, such as a large garden sculpture or an antique four-poster bed which cannot be dismantled.
Long distance move (greater than 50 miles)
| Number of Bedrooms | Removal Costs | Extra Packing Costs |
| --- | --- | --- |
| 1 | £420 - £650 | £180 |
| 2 | £530 - £750 | £220 |
| 3 | £800 - £960 | £270 |
| 4 | £920 - £1000 | £350 |
Local move (less than 50 miles)
| Number of Movers | Cost Per Hour (2 Hour Minimum) | Packing Cost (Per Hour & Per Packer |
| --- | --- | --- |
| 2 | £55 | £20 |
| 3 | £80 | £20 |
| 4 | £105 | £20 |
| 5 | £145 | £20 |
Find the best movers and packers near you
As you can see, hiring professional packers and movers is relatively low-cost when you consider other moving charges, like legal fees. Few ways you could choose to spend your money on moving day will take so much stress away from the job of moving, however. Moreover, all of the charges outlined above need to be compared to the cost of hiring your own van and driving it yourself. Why not obtain some competitive pricing from moving businesses in your locality. Simply fill in the form and obtain details from up to six professional packers and movers firms in a single step. What could be easier?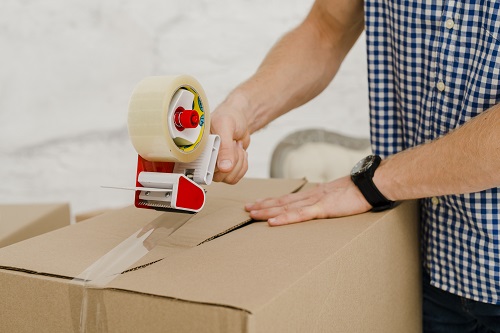 How to Save Money With a Packers and Movers Service?
The point about hiring professional packers and movers is that it really saves you money in the long run when you consider what you get for your outlay. Not only are all the storage crates you might need for the move hired to you, but all of the packing items you might need, such as bubble wrap, can be provided, too.
Complete Moving Service Included
By hiring professional packers and movers, you have gone to a one-stop-shop which will not only shift your belongings from A to B, but provide you with all of the equipment necessary to do so. Because there are plenty of firms that offer this sort of service, costs tend to be kept as low as possible due to the laws of competition. As such, hiring professionals is not likely to be as costly as you might, at first, believe.
Expertise and Time Cost-Effective
Lastly, it is worth making the point that professional packers and movers are experts. They know how to get things in and out of buildings without fuss and can get the job done much more quickly than relying on your own efforts. This means less time spent feeling fractious and more time actually moving. In other words, it is money well spent.
What are the Services of Packers and Movers?
A reputable team of packers and movers will do everything for you if needed. This can be particularly useful for busy people who might not be at home in the run-up to their move or for people with limited mobility. Essentially, you can hire a firm not simply to turn up on the day of your move and load all of your pre-packed items into a vehicle to transport them, but to package everything up in advance, too.
As well as providing all of the moving crates, a good team of packers and movers will parcel up personal and delicate items in readiness for transit.
Packing and Unpacking Service
They will move items out of your home in an order that makes sense ready for unpacking at the other end. They will drive all of your belongings to your next home and then unpack them for you on arrival. A highly coordinated effort should take place so that your possessions are taken to the right rooms in the new home in readiness for immediate use. All of this can be conducted to match your house move chain which, as anyone who has moved before will know, can be subject to change from time to time.
Why use a Company for Packing and Moving?
If you rely on your own efforts or family and friends to help you to move, then you simply won't get the same level of professional service that you do with a company of packers and movers. Well-meaning friends won't necessarily know all of the steps required to make a move run smoothly, such as how to cover entranceways such that many feet going in and out won't ruin the carpet. Nor are your own efforts likely to be able to cope with moving heavy and bulkier items which don't put a strain on your back.
Flexibility and Professionalism
Professional packers and movers are used to all conditions, too. Moving house on your own during a period of rainfall or when it is snowy can be treacherous, but experts with the right know-how continue to get the job done no matter what. In the final analysis, using a proper company for your move means being able to focus on other things that count more – such as looking after little ones or setting up your new home in style.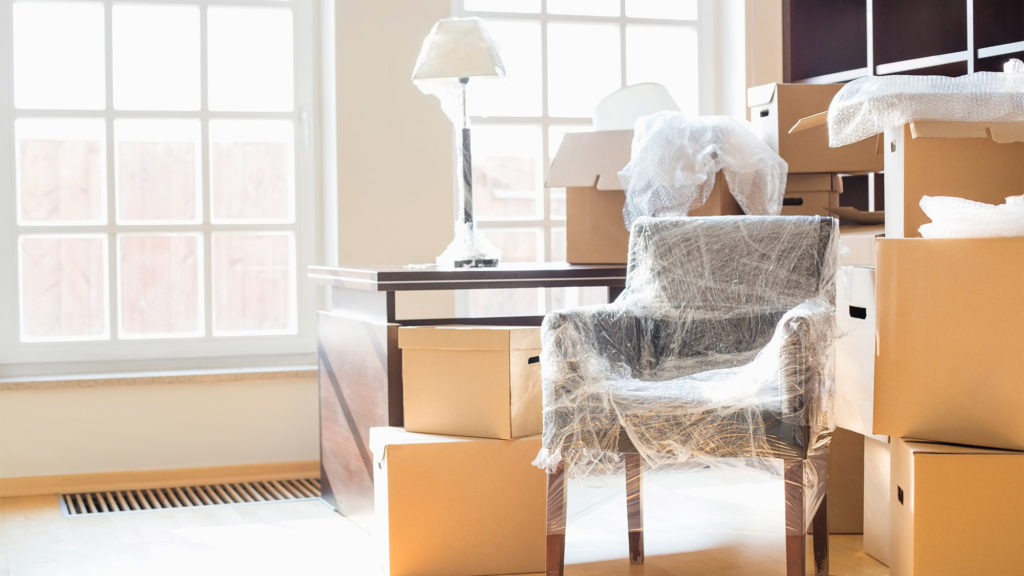 Tips for packing and moving
Plan your packing as early as possible so that not everything is left to the last few days.
Keep an inventory of where items have been stowed away so you can refer to it in the run-up to the move.
Get rid of unwanted items before you move. A trip to the charity shop saves time and effort.
Use moving crates. Cardboard boxes are only good for lighter items.
Pack up each room in turn and label your crates accordingly.
Avoid injuring your back by lifting heavy items as a team. Never bend at the waist.
Seek professional advice if you are unsure how to move something unusual.
Save 40% by comparing packers and movers near you
Searching for the right team of packers and movers can be a hassle even if you have time to ring around a number of local firms. How do you compare the various services on offer on a like-for-like basis, for instance? By filling out the online form with a few of your details, you can receive a set of quotations that allow you to compare packers and movers in your area with ease. With a single step, you can obtain everything you need to compare removals firms in readiness for the big day.