Moving your belongings to Gibraltar may be a bit overwhelming, but it can be done hassle-free with a competitively priced and reliable removal company. In this article, we will explain how you can find the right removal company that meets all of your needs.
What is the Cost of Moving to Gibraltar?
The estimate cost for moving to Gibraltar from the UK is c.a £1500. Shipping by sea freight is the transport mode the most common and the best. The table below has included cost estimates:
| House Size | 20ft Shipping Container | 40ft Shipping Container |
| --- | --- | --- |
| 1-2 Bedrooms | £1,060 - £1,384 | £2,668 - £2,836 |
| 3-5 Bedrooms | £1,926 - £2,174 | £3,826 - £4,286 |
Compare Several Quotes to Save Money
Moving to Gibraltar can be complex and costly. So how can you save time and money? The best way to save money is to compare the costs of a range of different companies. Normally, it can take a lot of time and effort to do this.However, if you fill out our quote request form, we can provide removal quotes from up to 6 different companies. The form is very easy to use and it will take you only 1 minute to complete. We will then send you up to 6 different quotes from our wide range of reliable, trustworthy and reputable removal companies.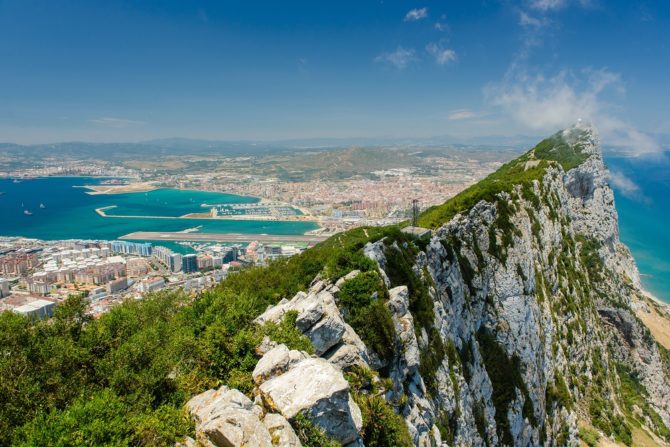 How to Move from the UK to Gibraltar?
When you are planning your move to Gibraltar, there is a number of different things which you will need to consider. The most important factors can include your intended method for transporting your possessions, how far you need to travel, and when you intend to move.
The Volume of your Move
The number of items which you intend to transport is the most important thing which you will need to consider, as this will determine whether your family will require a 20ft or a 40ft shipping container. A larger container will cost more.
The transport method
The way in which you intend to send your possessions to Gibraltar can also have an impact on the total cost, and you have three main options: road, sea freight or air freight, and each method has advantages and disadvantages.
Which Road Transport Choose?
Road transport is an option but this can be a complex task to organise if you are moving a large number of possessions. Airfreight results in the shortest wait, and sea freight is the cheapest option. However, given Gibraltar's location at the tip of the Mediterranean Sea, the sea is the best choice of transport.
What are the service costs needed to move house?
As well as the costs of the move itself, there is a range of other things which you will need to consider when you are planning your move to Gibraltar.
What Type of Removal Services Do you Need?
For example, do you need to arrange for your old home, or your new home, to be cleaned before your departure or your arrival? Or do you need assistance with the disassembly and reassembly of your furniture? Or a handyman to assist with electrical fittings and lighting? Perhaps you need somewhere to store your belongings whilst you arrange everything else.
Customized Removal Packages
However, removal companies are generally very experienced and can customise their packages to suit your needs. Some of the common services which are needed for a move abroad include professional packing services, which can typically range from £150-£400 depending on the number of possessions, and another £120-£150 for high-quality, purpose-made packing materials such as bubble wrap, boxes, packing paper and tape.
Packing Fragiles Items
Another need is help with those more fragile items which can sometimes be damaged during house moves. One particular item which needs great care is a piano, and normally the cost of a specialist piano removal can range from £120 to £480. Overall, these extra costs will typically amount to around £880 for a standard three-bedroom house move.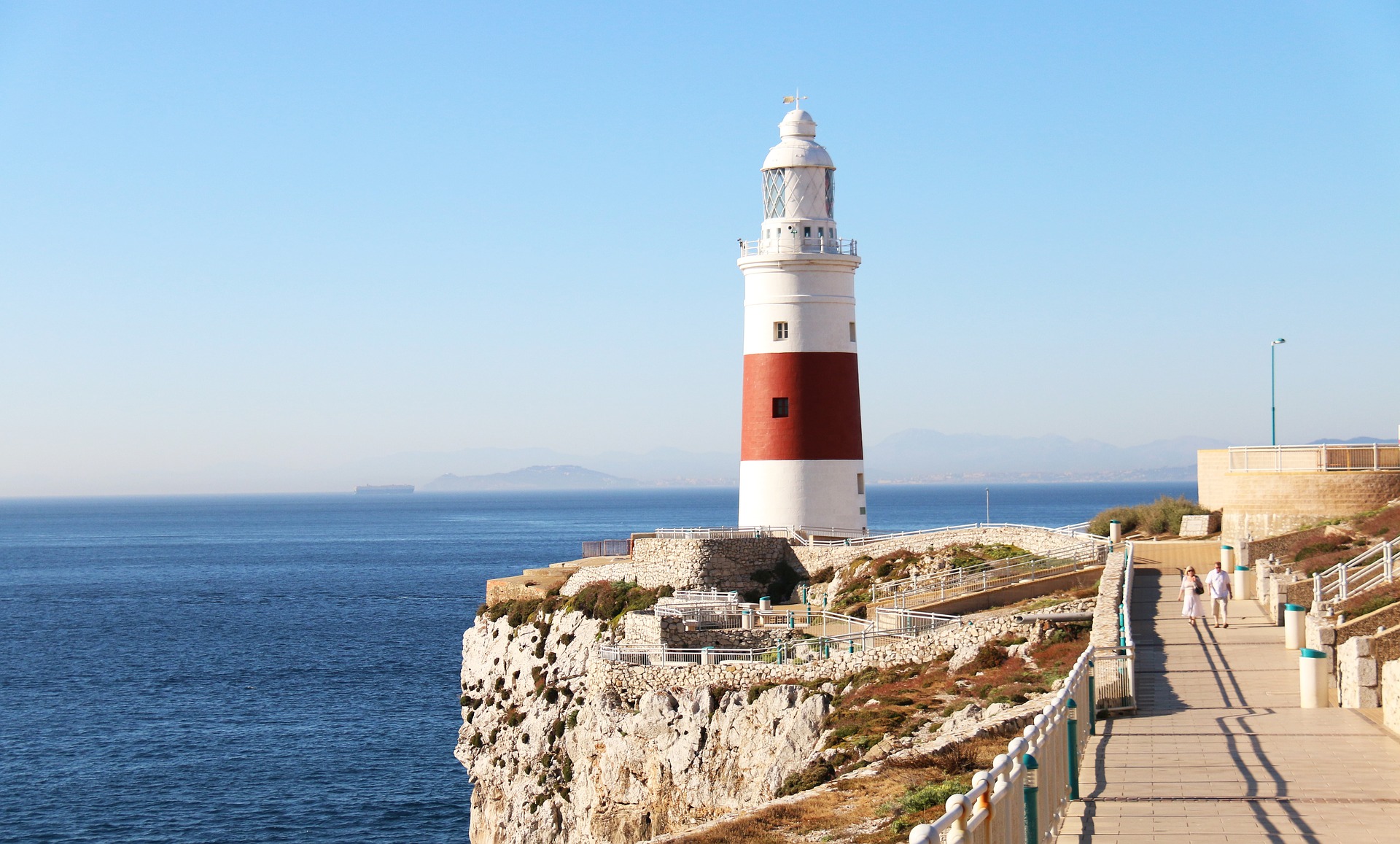 Tips for moving to Gibraltar?
So what are some of the other aspects which you should consider when moving to Gibraltar? Firstly, you should ensure that you arrange a house survey. This involves a removal company representative assessing the contents of your home in detail.
These are generally free of charge but have the benefit of ensuring that you will receive a detailed breakdown of prices, and this will enable you to accurately plan your move.
How to Choose the Best International Mover to Gibraltar?
Another important consideration is choosing the right removal company. You should always choose a reputable removal company which is a certified member of a recognised trade organisation such as the British Association of Removers (BAR) or the National Guild of Removers and Storers (NGRS).
Moving Company Reviews
Additionally, you can ask friends and family for their packing tips and for recommendations for removal companies. Finally, don't forget to obtain quotes from several different removal companies.
Some facts and figures about Gibraltar
Gibraltar is a British Overseas Territory which is situated at the very tip of the Iberian Peninsula. Although it is a small territory, with an area of only 2.6 square miles, it is very densely populated nowadays and just over 30,000 people call it home. Did you know that nowadays, half of the world's sea trade passes through the strait which runs through Gibraltar?
The Rock of Gibraltar
Perhaps the most well-known and distinctive feature of Gibraltar is the spectacular Rock of Gibraltar, which is almost 1,400 feet in height. The rock is very well-known for its nature reserve which features approximately 300 Barbary macaques, as well as the network of tunnels within the rock itself. Here are a few other facts about your new home:
| Topic | Information |
| --- | --- |
| Currency | Gibraltar Pound |
| Population | 34,517 (As of 2017) |
| Capital | Gibraltar |
| Language: | English (official) – although Spanish and Llanito are also spoken |
| Government Type: | Representative democratic parliamentary dependency |
| Unemployment Rate: | 3% |
| Country Code: | +350 |
Get to know the culture of your new home
As well as the iconic rock of Gibraltar, Gibraltar is famous for the fantastic weather, due to the local Mediterranean climate. You'll enjoy mild and wet winters, and warm, dry summers. Given the coastal location, the heat is nowhere near as severe as it can be in Spain.
What to do in Gibraltar?
Despite its small size, Gibraltar offers a wide range of cultural experiences. When moving to Gibraltar, take time to enjoy the Gibraltar National Day (10th September) where the local Gibraltarians will dress in the national colours of red and white. The relationship between the Andalusian Spaniards and the British is reflected in the eclectic local cuisine which is on offer: particularly the seafood!
How you Can Keep the Costs of Moving to Gibraltar to a Minimum?
The best way to keep your moving costs to a minimum is to fill out our easy-to-use quote request form. This service is free and will only take 1 minute to complete. You will be able to compare quotes from a range of trusted and reliable removal companies. Best of all, this service is free and all quotes are supplied without any obligation to go ahead. You will save both time and money and will enjoy moving to Gibraltar.