Although a move may seem difficult to plan and prepare for, you are not alone. Moving companies are available to help and make your moving experience relaxing and easy; one example is the packing and unpacking of your belongings. Read on for information on house removals, services, and prices.
How Much do House Removals Cost?
The prices of a removal company vary depending on many factors. Some of these are:
The volume of items you are transporting from your home
Ease of access to your old and new house
The distance between your old and new house
Additional services
A basic breakdown of removal costs, along with extra services, is shown below.
House movers costs
| Number of Bedrooms | Fixed Price Range | Additional Costs (i.e. Packing Costs) |
| --- | --- | --- |
| 1 | £400 - £500 | £150 - £200 |
| 2 | £450 - £600 | £200 - £250 |
| 3 | £800 - £900 | £250 - £300 |
| 4 | £900 - £1,000 | £300 - £400 |
Additional house removal costs
| Option | Benefits | Price |
| --- | --- | --- |
| Packing Materials | Boxes for a 4-bedroom house | £120 - £150 |
| Dismantling and Assembly | Help with assembly / disassembly of furniture | £125 |
| Storage | Space if you cannot move immediately | £30 per week |
| Cleaning | Cleaning of old and new house | £15 per hour |
Compare the Costs of Moving Companies for Free!
The cost of home removal services varies greatly due to the unique characteristics of your move. As such, there'll be a lot of variability in offers by companies. To get a clear picture of prices, send in a quote request and receive up to 6 quotations from removal companies in your area. It only takes 1 minute and soon you will easily find the highest standard company for you and save up to 40% off house removals.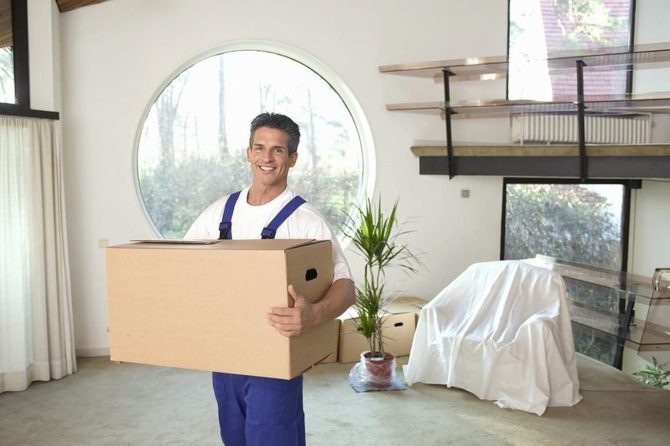 Make Your House Removal Experience Stress-Free
Moving companies take a lot of the work out of your move. Below you can find out about a few house removal steps in detail.
Removal companies have the right vehicles to transport your items, either in a van or large lorry. Fully equipped, professional movers will transfer your valuables properly and quickly to ensure that any damage is prevented. This involves loading and unloading boxes and furniture to make your move hassle-free.
Packing can take days and a lot of effort, and if packed improperly you risk breaking something truly precious. To maximize the protection of your belongings, it is a good idea to hire professional packers. Removal firms offer packing service so that your items are properly packed and are safe during the entire moving time. It also removes the difficult job of packing everything in your home by yourself.
Do you need a place to keep your items because you cannot move into your new home right away? You can tick that worry off your list with a removal company; house removals also offer the use of their storage facilities at an additional cost. Storage services are available for both short and long periods and ensure a safe place for your belongings while you prepare your new house.
If you have special items that require extra care when transporting, house movers provide proper equipment and movers to accommodate your needs. Removal companies take extra precautions when handling fine art and antiques, whether these are large paintings or fragile furniture.
Movers also have the expertise and materials to transport heavy objects such as pianos. With reliable home removal companies, your fragile items are in good hands.
Domestic or International House Removal?
Are you moving to a completely new city or even a new country? There are household removal possibilities for both domestic and international moves, meaning that relocating to new surroundings will go smoothly with no problems for you. This is especially important when relocating abroad, as adjusting to your new home is incredibly stressful.
Sea Freight or Air Freight?
For international moves, you need a house mover with the ability and experience in sea freight or air freight. Check out the international removals page for more details on international relocations.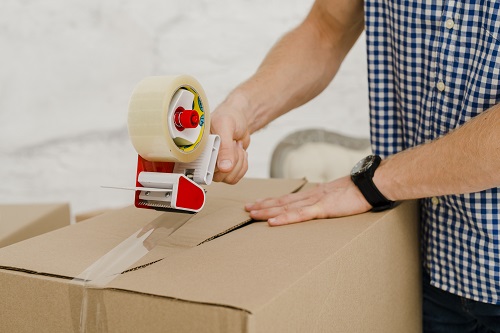 Preparing for Your Home Removals
While house removal companies are here to make your move simple and easy, there are still a few things that you can do to ensure that everything happens without any problems. With careful planning beforehand and a moving checklist, you can make sure that nothing is lost in the chaos of moving day.
Packing Tips
To avoid stress, pack as efficiently as possible. It is a good idea to get rid of any items that you will not need at your new home, making packing easier for you and the home removals company.
Read more about helpful moving tips below. These tips, along with the fantastic service and benefits offered by house movers, will make your move hassle-free and allow you to settle into your new home quickly.
4 Top Reasons To Hire a Mover
There are a number of benefits in hiring professional house removers to handle your relocation for you.
1. Trained professionals
This means that they know the best ways to lift large items, such as beds and sofas, and to get them through tight doorways. They know how to lift properly which means they shouldn't drop anything while it is in transit.
2. They're efficient with the entire moving process
They also know the best way to place items into the lorry that will convey them to your new address so that they don't shift around while they are on the road. You will often find that they know or have planned the best route to the new home so that the whole process is carried out as efficiently as possible.
3. House moving companies are insured
This means that if something is lost or broken, you will be covered. Don't worry about taking out additional home contents insurance to cover the move. Any professional removals firm will not only have public liability insurance but also a policy that means that breakages can be claimed in the unlikely event that something is accidentally broken.
4. Moving is such a hassle
Leave it to the hands of a professional team. Essentially, removals companies offer you complete peace of mind so you can concentrate on other important tasks which are bound to arise when you move.
When Is the Best Time to Hire Movers?
Obviously, the best time to call upon the services of a removals firm is the day you need to move. However, if you have some flexibility and can choose when to move, then it is often advisable to opt for a mid-week appointment. Most people move on weekends so the availability of moving businesses tends to go down at such times. You will usually notice this being reflected on any prices you are quoted.
Your Moving Day
If the middle of the week is not an option, then you should try to avoid bank holiday weekends and Easter because these are among the most popular times of the year for people to relocate. In the winter months, fewer people move than in summer. As such, booking a removals service in December or January tends to be the cheapest time of year to move.
What Services Do Movers Offer?
In addition to the actual move itself, moving companies can also help you with packaging items and even provide you with the gear you will need to do so. They will usually be able to offer expertise on moving tricky items, such as musical instruments or works of art.
If things need to be dismantled in order to move them, they will be able to offer assistance in this area, as well. Most moving companies are used to taking apart standard items of furniture, such as wardrobes and desks, ready for reassembly once they arrive.
Another service that many movers take advantage of is the ability to clean your old home before you hand the keys back to the landlord or pass them on to your estate agent.
If you have some possessions that you cannot fit into your new home for the time being, then most removals companies will offer you preferential rates for storing items ready to be collected later. In short, you get a great deal more with professionals in the house moving business than them simply conveying your belongings to a new address.
Find the Bests Movers in Your Area
One of the most important steps when moving is searching for a house removals company. Fill in the form below and you will receive 6 quotations from various companies in your area, allowing you to find the best moving firm for your needs. With up to 40% in potential savings, this no-obligation request quickly shows the best price for you.