You might run a small business and require a man with a van to provide a boost to your usual delivery system at a busy time of year. Whatever the reason for wanting to obtain pricing in advance, quotes for man with a van should be easy to understand and – above all – competitively priced.
How Much Can I Expect to See Priced on Man With a Van Quotes?
The first thing to point out is that man with a van quotes will vary. If you want the service to be provided at unsocial hours or at a busy time of the year, then the price will go up. If it happens to be a slack period or you can fit the work in at a flexible time, then the prices you see will be correspondingly lower.
Having said that, removal van quotes are usually all within a given price range that does not vary much in most parts of the country unless you live in London or in a hard-to-reach location somewhere in the countryside.
Extra-Services Fees
Most operators will charge by the hour and will levy fees for a minimum of two hours even if the job takes less time than that. If you need extra operatives on the job – for example, to lift extremely large or heavy items – then this will usually be quoted for separately. Finally, the size of the van is also relevant to the price that is charged with larger ones that require more fuel being more expensive.
Expected Man With a Van Costs in Quotes
| Size of Van | Solo Operative | Extra Man | Two Extra Men |
| --- | --- | --- | --- |
| Transit | £30 to £40 | £10 to £15 | £25 to £30 |
| Luton | £45 to £55 | £10 to £15 | £35 to £40 |
| Luton Lorry | £85 to £95 | £15 to £20 | £35 to £40 |
This guide to the pricing on offer will give you an idea of what to expect but remember that additional charges might be included if, for instance, you need to access a toll road or to pay for parking during the job. Larger vans are not as cheap as smaller ones but they often represent the greatest value for money on bigger jobs, especially if they mean not meaning to make so many trips back and forth to complete the work.
Compare Removal van Quotes and Sink your Company Removal Costs Quickly & Easily
If you are moving to a new home, need to clear a property following the death of a family member, want to move something large that you have sold to its new owner or need a van with a man for any other reason, then fill in the form below. By doing so you will save yourself a great deal of time and effort.
As opposed to ringing around or emailing your details to multiple man and van operators in your area, the form allows you to do everything you need at a stroke. What's more, up to 6 different quotes will arrive in your inbox with competitive pricing that allows you to make an informed decision about which operator to go with.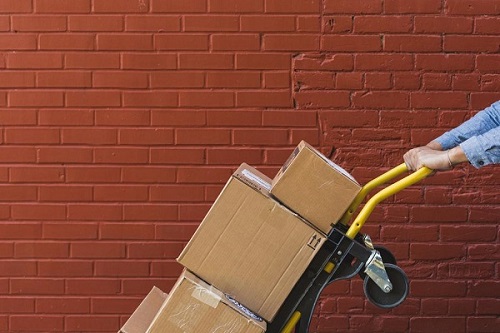 How Are Removal Van Quotations Structured?
Each man with a van business will provide quotations for moving jobs based upon their expectations of the work required. Some will be relatively simple and only mean moving a couple of rooms' worth of belongings a few miles, perhaps within the same town or borough. Others will involve more complex logistical arrangements. You might need to move into temporary accommodation with some of your belongings whilst placing others into storage for a time, for example.
Why Is Getting Several Man With a Van Quotes Important?
Contract Conditions
If you just ring up a man with a van service and ask them to come over, then you have nothing contractual to fall back on. You won't know how much to expect to pay if the job takes longer than expected. You won't necessarily be able to confirm the expected price for the number of operatives that will come along.
Quotes to get a man with a van are crucial if you want to make sure that you don't overspend on the job. After all, until you start shifting things from A to B, it is hard to really say how long the job is likely to take despite every best effort having been made to do so.
Insurance Policy
Another important factor to consider with man with a van quotes is the level of insurance offered. This should be included on any quote you receive from a reputable business. Public liability insurance is important if you are taking things out of your property and onto the street to load them up.
Equally, if you are conducting a flat or a house removal job, then you will want to know that your possessions are properly safeguarded by a proper insurance policy that goes beyond your normal contents insurance provision. Finally, it is only by obtaining multiple removal van quotations that you can be sure that you are spending your money wisely.
When Should I Ask for Quotes to Get Man With a Van Pricing?
The most common way to obtain the best pricing from your quotations is to seek them as soon as possible. If you know the day that you will be moving house because your tenancy end date has been set, for example, then you should get on with the relatively simple job of obtaining quotations straight away.
Equally, if you know that you have a two-week period to clear a house of all of its contents before you hand the keys on to the landlord or the new owner, then the time to start shopping around is right now.
Last-Minute Man Van Booking
In some situations, this will simply not be possible and you want the service to be provided in the very near future. If so, you should not delay either. You may even have some luck if there happens to be a fallow period for the man with a van service providers in your region because some offer last-minute discounts to secure work during slack times of the year.
Select the Best Man With a Van Quote
Once you have received your quotations, seek any clarifications you might need as soon as possible before deciding which operator is for you. Perhaps you want to make sure of the minimum number of hours you can hire the service for? Maybe you want to check on what extra services are included, such as taking items to the municipal dump? Whatever you need to clarify, do this at the earliest time possible to allow the operator concerned to update their pricing, where it is appropriate to do so.
Tips When Using a Man With a Van Service
Help with the lifting to speed the job up but only if you are fit to do so and have an understanding of the basics of moving and handling.
Ask your chosen service provider whether they offer temporary storage facilities because many will do so at a discounted rate for existing customers – a handy thing to know if you are downsizing.
Package delicate items up in bubble wrap before the man with a van service turns up to save time. Cover large items of furniture with old sheets and blankets to offer them protection while they are in transit.
Book the service in the middle of the week because weekends to get busier with house removals work.
Get You're Removal Van Quotes From Home
Rather than ringing each service provider in your area for an individual removal van quote, it is better to reach out to them all in a single request. By tapping in a few details into our easy-to-use online form and submitting it, you will receive up to 6 different quotations from local firms who will provide you with the best pricing on offer, each keen to secure your business.