If you are planning to move to London, you are spoilt for choice. There are so many different areas, each with their own unique qualities. This article explores some of the best places to live in London and some useful information to help you make your move as easy as possible.
The Cost of a London House Move
Looking for the best place to live in London? First, you should also consider the cost of moving to London. The cost of a London house moving company depends on many variables, such as the distance involved or the number of rooms. Please note these prices are guidelines only.
| Number of Rooms | Local | Long-Distance |
| --- | --- | --- |
| 1 | £150 - £350 | £400 - £500 |
| 2 | £265 - £400 | £450 - £600 |
| 3 | £400 - £650 | £800 - £900 |
| 4 | £650 - £850 | £900 - £1,000 |
Don't forget, there may also be additional costs, such as parking, congestion charges and professional packing services.
If you wish to know the rates of a local moving company check out this page.
Get a personalized moving quote
If you are researching moving house to one of the best places to live in London, it's important to find the right removal company. We know that it can be difficult to decide on a firm as there so many from which to choose. To help you narrow it down, simply complete our online form and up to six reputable removal companies will get back to you with their best prices. Completing the request form is totally free and non-binding.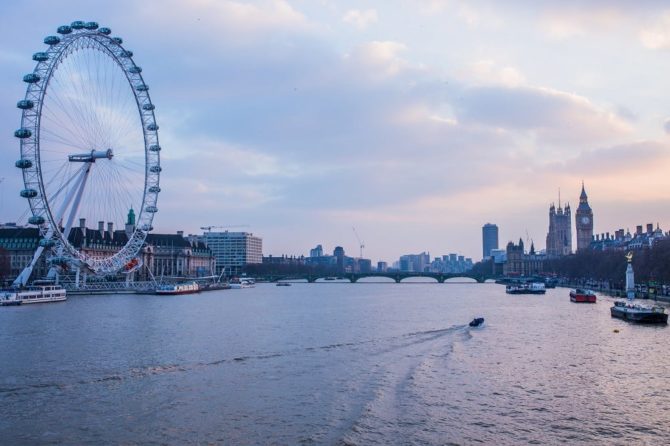 The best places to live in London if you are looking for somewhere affordable
London has the reputation of being one of the most expensive cities to live in the world, but there are still some areas that are surprisingly affordable to those on an average income.
Bexley
Bexley, for example, is London's cheapest borough and currently has an average house price of approximately £235,000, comparable to anywhere in the south-east. And being affordable doesn't mean that Bexley is a horrible place to live; far from it, Bexley has a large number of excellent schools which attract families to the area and residents enjoy a good quality of life.
Bromley
Bromley, London's only borough to fall within Kent, was recently ranked as one of Britain's happiest places to live and is also very affordable. Residents of Bromley enjoy fast commuter links to Victoria and the area has a pleasant village-like feel.
Havering
The word on the street is that Havering is a good place to invest in property. As well as being near to the lively hustle and bustle of places like Romford, a new cross rail link is due to be completed, which is forecast to set property prices in the area on an upward trajectory.
The best places to live in London if money is no object
If you are lucky enough to be extremely wealthy then you can afford to buy some of the world's most expensive real-estate. Some of the most expensive places to live in London are world-famous and include:
Mayfair
Mayfair is known as London's 'most expensive village' and this leafy and ultra-luxurious part of London consists of 70 streets and 5,000 residents. Once inhabited by artists, authors and playwrights as the number of blue plaques on the outside walls testify, the houses and flats are now occupied by those who are able to spend upwards of £1500 per week on a one-bedroom apartment, while the average property price of a home in Mayfair is well in excess of £2 million.
Kensington and Chelsea
Occupying the area to the south of Hyde Park, the central London borough of Kensington and Chelsea has an elegant charm reminiscent to the 21st arrondissement of Paris – and in fact, over 300,000 Parisians reportedly live there. House prices in Kensington and Chelsea have soared in recent years and the average property price is £2,055 million. If you love the TV show 'Made in Chelsea' and fancy living the lifestyle, this could be the borough for you.
Knightsbridge
Also in the Borough of Kensington and Chelsea, Knightsbridge is potentially one of the most expensive areas of the capital. Filled with luxury residences, the area has a reputation for being synonymous with foreign investors, flashy sports cars and plush penthouse apartments.
Of course, it's also the location of Harrods, one of the world's most expensive department stores. Due to the number of properties owned by foreign investors, many properties are currently empty, so if you can afford to move into to a Georgian townhouse, it's unlikely that you will disturb the neighbours!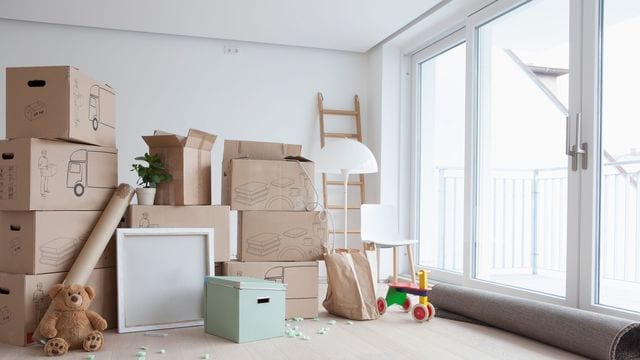 The best places to live in London for young professionals
Bermondsey
Bermondsey was recently named by The Sunday Times as the best place to live in London. The area has been a magnet for young professionals for a while who are attracted by the converted warehouses and loft spaces, and the numerous bars, cafes and artisanal shops, not to mention the independent cinema, which regularly shows arthouse films and the park.
Maltby Street Market, which is known for its delicacies from around the world, is only a short stroll away. Bermondsey also enjoys good travel links to the City.
Shoreditch
Shoreditch has been a popular area of East London among hip young things for many years and it is filled with trendy pop-ups, art galleries and hipster cafes. Despite accusations of gentrification, Shoreditch manages to retain an edgy international vibe that makes living there an inspirational and enjoyable experience for many young creative professionals.
East London, as a rule, is considered to be an up-and-coming area to live in with a sense of diversity that paradoxically creates a sense of community.
Notting Hill
Notting Hill, Kensington is actually located on a hill and many of its lucky residents literally enjoy the high life, with views that extended over the rest of the capital. Over the last twenty years, Notting Hill and its surrounding areas have been extensively redeveloped and are now among the most expensive areas of the capital with hip restaurants, lively nightlife and a comfortable laid-back feel. If you feel like rubbing shoulders with many of the city's rich and famous, Notting Hill could be the location in London for you.
As you can see, London is a complex city with numerous areas, each with plenty to offer
London is one of the busiest cities in Europe and has a very busy removals market. The good news is that there are plenty of companies from which to choose, but the bad news is that this can make it hard to know which is the best removals London company for your requirements.
Compare Removals Companies in London for your Move
Professionals advise that the best thing to do is to get realistic quotes from several different companies so that you can compare costs and services. You can quickly and easily do this by adding your details to our online form. A short while later, you will receive quotes from six recommended removal companies. We know that moving to the capital can be a stressful experience, but this is one way to make the decision of choosing which removal company to use as easy as possible.