When you are moving between properties in London, there is bound to be a cost. However, cheap removals in London are on offer and the cost of hiring a professional firm may be much more affordable than you might think. When you consider how cheap removals in London from established firms can also offer you with a more professional service than you would be able to provide yourself, the advantages of using an expert team of removers becomes even more attractive. Read on to discover just how cost-effective cheap removals in London can be.
How Much Does Professional Moving Services in the Capital Cost?
Pricing is a key issue for Londoners in whatever they do relating to property and moving is no exception. Of course, cheap removals in London should always mean hiring professionals because it is a false economy to hire casual labour to do the job – you'll end up with scuffed walls and broken possessions if you do.
London Removal Costs
| Number of Rooms | Local | Long-Distance |
| --- | --- | --- |
| 1 | £150 - £350 | £400 - £500 |
| 2 | £265 - £400 | £450 - £600 |
| 3 | £400 - £650 | £800 - £900 |
| 4 | £650 - £850 | £900 - £1,000 |
Get your Cheap Removal London and Find the Best Deal!
Compare the prices of local and reputable moving firms by filling out just one simple form. Once you have entered a few details of the planned move you will receive highly competitive quotations from up to six different experts in their field, each offering you the lowest prices for the job. None of the quotations you receive place you under any financial obligations to proceed, so why not take a few moments to fill out the online form rather than spend ages ringing around different operators for prices over the phone?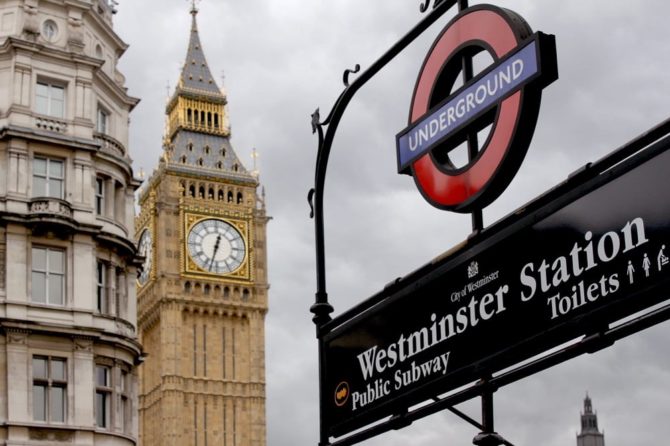 Fixed-Rate or Hourly Rate?
For a local move within a few miles of your current address in the capital, most removal firms will charge an hourly rate which can be as low as £55 (see the table, below). If you want assistance with packing up your belongings prior to the move, then account for a rate that is approximately £20 per hour for this service. On the other hand, longer moves – such as those between north and south London or from the home counties to central London – are generally charged according to a fixed rate.
Size of your Move
The rates vary but you can use the table to assess how much you are likely to need to pay depending on the number of rooms your current home has. This is the simplest measure for predicting the amount of work required and for how low the quotation for cheap removals in London can be. Where a fixed rate move is quoted for, there is usually an option to ask for a single price for packing costs which can be as little as £175 for a smaller residence.
Tips for Saving Money on Moving Day
Although it is best to allow trained operatives to do the heavy lifting on moving day for you, there are some things that you can do for yourself in advance of the move that will save time – and therefore money – on the big day.
Packing in Advance
Among the most popular money-saving tips that Londoners regularly employ is to pack up the majority of their belongings prior to the move. You may need some clothes for work to be hung up in your wardrobe, but all of your rarely worn items ought to be stowed in advance. Hire durable moving crates rather than collecting lots of cardboard boxes from your local supermarket. Although card boxes seem useful, they frequently cave-in or fail to protect their contents properly in wet weather.
Compare Removal Quotes 
If possible, book your removal company well in advance of your preferred moving day. This way, you are more likely to achieve the best prices on offer. Last-minute bookings can offer cheap removals in London, too, but you have to be in luck. When demand is high, prices tend to go up. Therefore, confirm you will proceed with your favoured quotation as soon as the moving day is settled.
Declutter your Home
Finally, there is a tip that almost every homeowner can benefit from – decluttering. By getting rid of things you don't use, there is less to move which will, in turn, save money. Give items away to friends, at recycling centres or take them to charity shops before you move!

Why Else Hire Cheap Removals in London?
If you are still erring about hiring a professional moving team, then it is worth pointing out that doing so won't simply be down to the lower than expected costs involved. When you turn to professionals, you get one important thing – know-how. The expertise that professional moving companies offer is invaluable no matter how cheap their quotations are. It doesn't just come down to the amount of calm organisation you can expect on moving day, but local expertise, too.
Stress-free With the Logistic
Professional removal companies will know the best streets to use to get to your new home, avoiding restricted routes and jams. They'll also often find the best places to park in advance so that your belongings can go directly into your new home. This is especially useful on the capital's busy streets. Professional removal operatives also know how to get awkward or bulky items through seemingly impossible narrow passageways or up and downstairs. They've done it hundreds of times before.
Transport Security
If you do the job yourself, then something is bound to break and it could be a much-cherished item that perishes. You might even injure yourself carrying something heavy which would be a most unwelcome outcome. Lastly, professional movers will keep your current property in good condition for the new owners. They take care of wiping their feet and laying down protective material which casual labourers who are unused to removal jobs often forget.
Ways to Save Money Following Your Move
Once you have moved, you can pay for professionals to unpack everything for you, but this is a job that many Londoners prefer to do for themselves. So long as each of your crates is labelled in advance, everything should appear in the right place leaving you to unpack at a more leisurely pace. Make sure all of the bulky items of furniture are in situ and do the rest of the job yourself to save money.
End-of-Tenancy
Remember to take a meter reading for the water, gas and electricity on the day that you move in. If the previous occupant has failed to notify the suppliers of the correct reading, then you might end up paying for utilities that you have not used.
Compare Cheap Removals London Companies
If you want to make sure that you are keeping costs as low as possible when you move to a new address in the capital, then one of the easiest ways of doing so is to ensure you obtain competitive prices for cheap removals in London. By completing just one form online, this process is now convenient and quick.