When it comes to domestic removals, you may think you have much less to consider than those people who are relocating to another part of the world altogether. Although this may be true, there is certainly plenty to consider with a domestic relocation, especially if you are moving from one region to another in the UK. Read on to discover everything you need to know about the domestic removals process and how much it is likely to cost you.
What Is the Average Cost of Domestic Removals Services in the UK?
There are many costs associated with home relocations in the UK. Even if you are moving from one rental property to another, there are 'hidden' costs to consider such as the price of packaging products and letting agents' fees. It can all add up even before you look into the cost of a professional domestic removals service.
However, a removals firm may be more cost-effective than you had imagined. Although there are price variations across the country, most removals companies will offer you a competitively priced quotation based on what they view the average move as. This comes down to how many bedrooms your current home has – it acts as a guide for pricing up jobs because the number of bedrooms you have will usually be indicative of how many possessions you have to relocate. As a rule of thumb, therefore, you can expect to pay:
| Number of Bedrooms | Approximate Fee | Extra Charge for Packing |
| --- | --- | --- |
| 1 | £400 to £450 | £150 |
| 2 | £500 to £575 | £225 |
| 3 | £750 to £825 | £275 |
| 4 | £900 to £950 | £350 |
The price tends to level off if you have five and six bedrooms but bear in mind that you will usually need to pay extra for large houses which have unusual items in them or ones that are particularly bulky, like sculptures or gym equipment, for instance. In addition to the basic cost of lifting all of your possessions out of your home and loading them for your ready for transit, you can expect to pay surcharges if you want additional services. These are outlined for you below:
| Extra Services | Typical Cost |
| --- | --- |
| Packaging materials supplied | £100 |
| Use of a temporary storage facility | £125 |
| Taking furniture apart and reassembly | £150 |
| Long-distance surcharge (eg over 200 miles) | £175 |
| House clean after the move | £250 |
| Professional piano moving | £375 |
To obtain a more accurate idea of what a domestic removals service will cost you, simply fill out our convenient online form. It only takes a few moments to complete and you will receive the most up to date pricing direct to your inbox from various firms who are all vying for your trade. It is free to use and is certainly quicker than ringing around for quotations!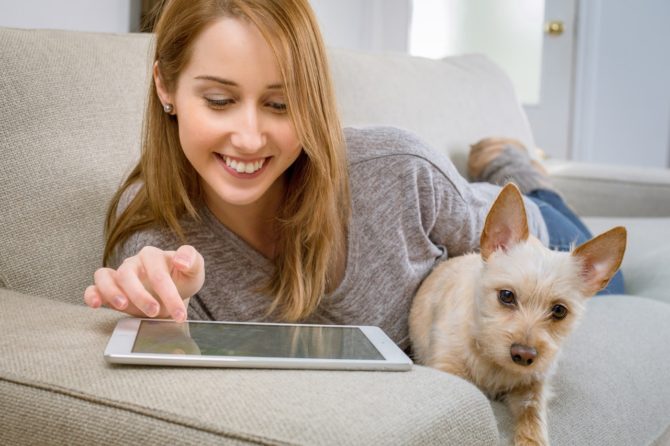 How Do Professional Removals Specialists Help With Domestic Relocations?
By far the most important way that removals companies help with a domestic relocation is to take the hassle out of it for movers. When you book professionals to take care of the moving and handling for you, in essence, you are investing in peace of mind.
Furthermore, professionals are used to doing all of the work that will be demanded of the job when you are moving, whether it is a large or small project. They are experienced, for example, in lifting awkward items like sofas and getting them up and down stairwells as well as through doorways which seem, on the face of it, to be too small. This means that the job should be done quickly and efficiently.
Many good removals companies in the UK have a pool of trained operatives they can call upon to speed the workup when it is necessary to do so. They also have properly trained drivers who will make the onward journey in the most efficient manner, too.
In addition, you will get plenty of advice from a removals company who do domestic relocations all the time. Unsure how to package something up? Not familiar with what you should do with your keys or security system? Any professional removals firm will have dealt with all of the issues before and you can turn to them for helpful guidance.
Should You Consider Moving Yourself?
This is something that many people think about prior to a domestic relocation when no international shipping or cross-border declarations are required. Although it is perfectly feasible for you to hire a van and load it up on your moving day, there are some factors you should consider.
Firstly, most homes are too big to have all of their contents loaded into one van. Unless you have a special license, this means you will need to make multiple trips which is impractical unless you are only moving a few miles away.
Secondly, it means having to do all of the heavy liftings yourself. Even if you have some burly friends to help you, this can be very tiring – something you don't need on a day that is full of other stresses. You could even injure yourself if you drop something heavy or lift an item in an incorrect manner.
Furthermore, moving means you won't be insured. Professionals should have public liability insurance plus adequate cover for breakages. Your home contents insurance is unlikely to pay out in the event that you damage something in transit.
Tips On Making Your Moving Day a Success
Take a meter reading of the utilities to avoid any dispute after you have moved.
Package up as many of your belongings as you can before your moving day to save time.
Listen to the traffic report before heading off so you arrive at your new home with enough time to unload properly.
Place tags on your moving crates so you know which room you want them to go in on arrival.
Consider using temporary storage so you don't have to sort out all of your belongings on day one after moving in.
If you are getting ready to move and want to get the best pricing around, then there is no better way than completing our free, easy-to-use request form. Compare the prices and services offered by removals firms in your area by sending just one quotation request.