Are you planning on moving to another country in Europe? If so, you've come to the right place. We have just the right tools and know-how to help you jumpstart the planning process! Our platform of moving specialists will ensure a smooth transition into your new life abroad. Read on to learn about the ins and outs of moving to another country within the European Union.
How Much do European Removals Cost?
The cost of European removals can be very significant. Indeed, the distance to be travelled is variable and unique for each situation, between your departure city and your destination country. The average cost of an all-inclusive European removal is estimated between £1,000 and £3000. The price is calculated per m3 and varies between £100 and £200 /m3 for example, depending on the mode of transport and the provision of moving services.
Costs European Removals
The table below will provide you with a general indication of how much it would cost to move from the UK to the top 8 European countries.
| Country | 20ft Shipping Container | 40ft Shipping Container | Airfreight |
| --- | --- | --- | --- |
| Spain | £434 - £737 | £649 - £2,155 | £2,669 - £2,948 |
| France | £424 - £661 | £633 - £1,256 | £1,555 - £1,719 |
| Germany | £979 - £1,082 | £1,860 - £2,056 | £2,545 - £2,813 |
| Netherlands | £350 - £559 | £583 - £936 | £1,250 - £2,950 |
| Ireland | £378 - £418 | £718 - £794 | £980 - £1,273 |
| Belgium | £632 - £926 | £1,273 - £1,638 | £1,826 - £2,236 |
| Italy | £826 - £1,236 | £1,632 - £2,173 | £2,384 - £2,538 |
| Portugal | £1,038 - £1,336 | £1839 - £2,347 | £2,650 - £3,376 |
Ensure Maximum Savings on your European Removals
European removal costs vary significantly based on the unique characteristics of every move. As such, removal companies' quotes vary as well. To maximise your savings, your best bet is to compare quotes and select the one that best suits your budget and needs. Thankfully, through our quote request form, we're able to do just that by saving you time and money! Find easily the most cost-effective company for your removal to Europe.

How to Calculate the Cost of Moving to Europe?
The cost of European removals varies widely and is unique to every household. While there are many cost variables, below are the main costs to consider:
Shipping Method:
The transport method you select will significantly affect the cost. You can choose between sea, land, or air freight depending on what makes the most sense for your move.
Size + Weight of Your Cargo:
Generally, the more you take, the more it'll cost. If you're planning on shipping your items via sea freight, you have two main shipping container sizes to choose from, 20ft and 40ft.
Total Distance + Transport Route:
This one is highly dependent on your end destination and which route makes the most sense. Your removal company will be able to best advise you on this one.
Time Of the Year:
Shipping your belongings during the peak season vs. low season will impact the cost. If shipping during the low season, It can be an opportunity to save money.
1 – Moving to Europe by a Container
Moving to Europe using a container as transportation is a very practical solution if your departure city or your country of destination is near a port. Sea freight transport is also the only choice if you move to an island or a landlocked country or region like Ireland, the Canary Islands, Sicily and Sardinia, the Greek Islands, etc.
4 Types of Sea-Freight Shipments
When comparing quotes from multiple removal companies, it's important to know whether the quoted cost is for door-to-door, port-to-port, door-to-port, or port-to-door. Continue reading to learn more about the four different types of shipments. Here's a handy glossary of port and shipping terms that may help during your research phase.
Port to Port Shipments
This is the basic form of sea freight transportation. Port to port shipments starts at the port of loading and end at the port of discharge. With this part load service, only container transport is taken care of for your move. You must then transport your goods yourself to the port of loading, then from the delivery port.
Door to Port shipments
The loading of your goods starts directly at your home, thanks to a container, that can be filled by you or the moving company. This container is then delivered to the port of your choice. You must, therefore, provide transport yourself from the arrival port to your new home.
Port to Door Shipment
This type of shipment starts at the port of lading and ends at the importer's warehouse.
Door to Door Service
Door to door service is a full dedicated service. This shipment type includes all the steps of your move, from pick up at your address in the UK to unloading in your new home. This is the most convenient and safe shipping service for the transport of your goods, carried out by a single moving company.

2 – Moving to Europe by Truck
Getting around in Europe is very easy, thanks to an extensive road network and well-served destinations. It is one of the common modes of transportation for European removal and the least expensive.
For European moving from the UK, it is indeed possible to move by truck passing by the Channel. There most common shipping option for moving to Europe by truck is the door to door service:
Door to Door Service
With this shipping method, your personal belongings are taken care of from your home in the UK and routed by road transport to your new address in a European country. Delivery times vary and are on average one week.
3 – Shipping via Piggyback
When moving to Europe, you can also move by train using the English Channel, depending on the country of destination. There are two possibilities. You can choose the door-to-door service where the European moving company provides a full load service.
They take care of loading by truck from your home, transport it by train and finally delivery by truck to your new address. You can also opt for transport by train only, where you have to manage the intermediate stages on your own.
4 – Grouping Shipping
This moving transport is very efficient for both companies and clients. You can share a moving truck with another customer depending on your route and your destination country.
This shipping method is very practical and allows to cut the moving costs in half. However, you have to be flexible in your moving date. It can also be difficult to find a route common to several customers for European destinations, unlike a national move.
5 – Shipping by Multi-Transport
A multi-transport removal consists of combining multiple shipping solutions based on the fastest or most economical for your route, by truck and container or by truck and train. Often, the moving company provides transport by a truck during the intermediate stages, from loading and until delivery from/to your home.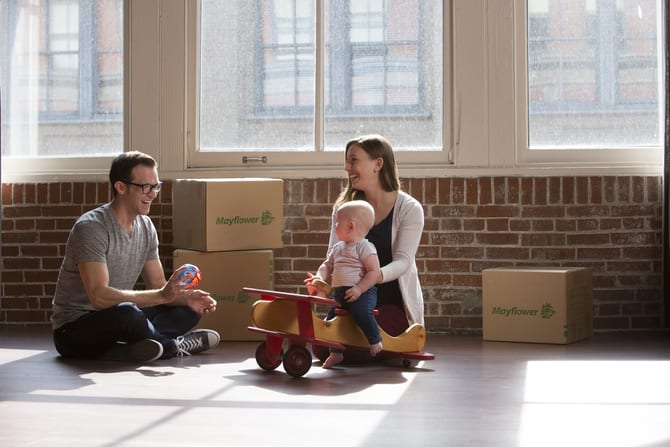 Moving to Europe After Brexit
The Citizens Rights Agreement provides the details of the agreements in place for UK nationals already living or planning to move to the mainland countries of the European Union and with the European countries.
Europe Moving Procedures
Working and living in another European country is now very easy thanks to the free movement of goods and people. However, certain formalities are still required on arrival to settle in another European country, to be in compliance with the local laws. These procedures can be different from one country to another and generally concern:
1 – Residence Registration:
As a British citizen, you have to register in your new host country and your municipality of residence. This registration process is necessary for your taxes, working, opening a bank account, registering for social security and other administrative procedures.
Finally, don't forget to sign up on the British citizens living abroad register with the consulate or embassy near you. This guarantee allows voting during national elections and can be safe in case something unexpected happens.
2 – Social Security:
All European citizens are required to join a social security system. Very often, it is compulsory to be affiliated to the social security system of the host country if you stay on the national territory for more than 3 months. This request must be made in the month following your move to Europe (possible delay penalties depending on the country).
3 – Double Taxation Convention:
Moving to Europe requires you to inform your country of departure and your host country of your tax situation. There are, in fact, disparities in terms of taxation between European countries, but most member states have signed a convention to avoid double taxation for their citizens.
Exchange of Tax Information
As part of the fight against tax evasion, it is mandatory to declare any bank account abroad. Find out about your rights and obligations and how to determine your country of tax residence on the British Government website.
4 – Bank:
Before your departure, make an appointment with your bank advisor to discuss your future situation and the possible consequences on your contract and bank accounts. For example, certain financial products cannot be kept if your tax residence is established in another country.
Moreover, there might be changes in terms of contributions, what supporting documents must you provide, etc. Don't forget that you will depend on the currency exchange rate between Euro and Pound for your bank transfers.
5 – Work and Retirement:
Agreements within the European Union also make it possible to preserve the retirement rights of European citizens who work in several European countries during their career. British citizens rights should be protected in the coming agreement between the UK and the European countries after the Brexit.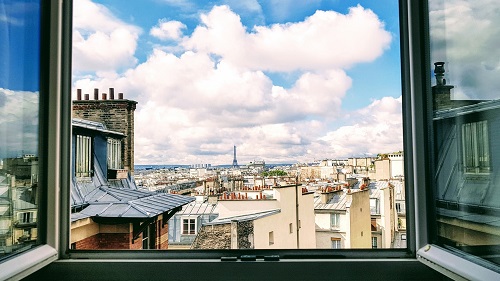 5 Tips for Lowering the Cost of European Removals
As with any move, preparation is the key to a successful move, but also to saving money on the cost of your move. This is even more important if you are moving to another European country.
Indeed, you will have to deal with numerous installation procedures, the language barrier and a system that differs from the UK. Being well prepared helps you approach your move easily and anticipate the costs you should expect.
1. Pre-Move Survey
It is strongly recommended to survey your removal by the company of your choice, to receive a precise quote depending on the volume to be moved and the specifics of your move.
The appointment is free of charge and without obligation on the part of the moving company, but it is also useful to make sure the international moving company is professional. It's also an opportunity to interact with the movers and ask practical questions.
2. Reduce the Volume of your Move
Choosing what to pack is important for European removals. Do you want to take everything or do you prefer to buy what you need in your new country? This choice depends mainly on your situation.
For example, if you keep a residence in the UK, if you decide on to sell your current home, or if you have children and prefer to take with you your personal belongings to facilitate the installation. All of these choices must be taken into account when budgeting for your removal costs.
Sort Your Belongings or Use a Storage Unit?
Organizing your move in advance allows you to sort through your belongings, whether you're planning on selling them, throwing them, giving them away, or storing them in a storage unit. Reducing the volume of personal property directly reduces the price of the moving quote! European moving companies offer you different services, from packing service to the storage solution.
3. Removals Insurance; Hope for the best, plan for the worst
Opting for insurance can seem like a hit or miss. You never know in advance if you'll need it. However, there are plenty of things out of anyone's control that may cause problems. It's just best to spend a bit of money on ensuring your belongings and providing you with peace of mind.
In general, international moving insurance costs on average 1% to 3% of the total price of your European moving.
Will the Insurance be Included or Not?
Your removal company will provide the best options for offering adequate coverage. It's important to know that some removal companies already include a certain level of removals insurance into their contract and for others it is optional.
4. Get a Moving Specialist to Handle your European Removal
Moving to another country doesn't have to be expensive if done the smart way. Preparation is key for removal to Europe and we highly recommend you compare several moving quotes of local companies and choose the one that best suits your needs. Fill out our quote request form to receive up to 6 quotes from professional movers operating in Europe. Save up to 40% on your moving costs thanks to this free and non-binding request.