38 moving companies in York
Below you find removal companies active in York.

What are the Costs For Removal Companies in York?
The average cost of removal companies in York for a 2-bedroom house within the UK ranges between £400 to £900. This is calculated based on a variety of factors including, the total distance (point A to point B), total volume weight to be transported, mode of transport, and any additional services, such as packaging, disassembly, storage, and/or cleaning.
In the table below, we break down the removal costs for a 2-bedroom house with packing, disassembly, storage, and cleaning services selected.
| Service | Details | Average Cost |
| --- | --- | --- |
| Removal | Loading, transporting, and unloading your belongings from point A to point B. | £500 |
| Packing | Expert packing of items and furniture | £125 |
| Disassemble | Taking down furniture | £75 |
| Storage | Use of storage facility | £75 |
| Cleaning | Professional cleaning services | £150 |
| Total | 2-bedroom house removals | £900 |
You may not need additional services depending on the number of belongings and the distance between your current and future home. However, being aware of the services and costs available will help you determine where you can save money.
Contact Trusted Removal Companies in York Today
You're a few clicks away from getting customised quotes for moving companies in York. Fill out our online quote request form to receive up to 6 quotes and save on your move. There's no obligation to use the companies who provide quotes, and the best part is that it's free. Compare prices from movers in York and decide on the one that meets your exact needs.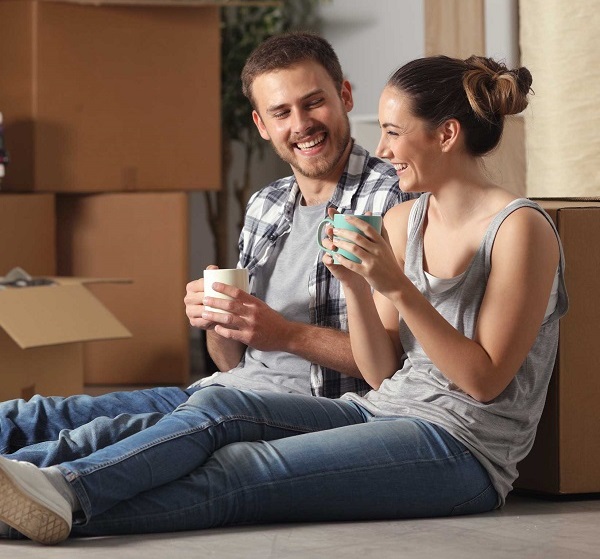 Examples of Average Costs for Removal Companies in York
The total distance to-be-travelled is among one of the most important factors that affect the total cost of removal companies in York. The further away your destination is from your current home, the more you'll have to pay for your house removal. Some movers in York either charge a certain amount per hour plus another per mile or simply charge a specific amount per mile. For example, when moving from York to Bradford, you can expect and extra cost of £1 per mile for an average of £40 more on the total.
Aside from the cost of removal and additional services you add-on, there are certain factors that will affect your total cost. Being aware of these during your planning phase will help you identify areas to save on your removals in York.
Time of year: Do you plan to move during the weekend or on a weekday? What about on a federal holiday? Are you flexible on dates?
Accessibility: Is it easy to access your current home and your new one to pick up and deliver your belongings?
Mode of transport: What type of vehicle is needed to make the move happen?
House removals in York area
Searching for a removal company in York? Don't forget to check out also the moving expert operating in the surrounding areas. Below you find certified companies in five of the closeby cities in the area of York. Check out their profile and reviews and make the best choice for your move!
Moving Companies near York
Things to Check Off Before Moving House
Above, we showed you how much you might pay for removal companies in York. Here are some more suggestions on how to prepare for your move:
Don't forget to change your address
Setting up post forwarding will ensure you don't miss a single correspondence. Also think about who else might need to have your new address like your job, city hall, and your friends and family. We offer a great change of address checklist that can help you keep everything under control.
Keep your utilities up to date
You might move at a time that isn't in line with your billing cycle. If this is the case, it is very important that you inform your utilities about your move so that they know what to expect and only bill you for what you use.
The more you take, the more you'll pay for your move. If you own things that you don't want any longer, try selling them.
Throw some old stuff away
When moving to York, it could be good to think about the stuff you no longer need. If you can't sell it, it might still be worth getting rid of things you don't want or need.
When you decide to handle packing yourself, it's easy to leave it until the last moment and create a time crunch. Don't complicate your moving day! Pack in advance and make sure you don't stress yourself out with procrastination. You can also have the movers in York do the packing for you before bringing everything to York.
Compare International Removal Companies in York When Moving Abroad
European removals
You're taking the plunge and moving to another country! There are quite a few options on the table, so let's jump right in. No matter what, you'll need to use some degree of road transportation for your belongings to get to your final destination. If you're short on budget and time isn't an issue, you can save big time by choosing a sea freight option. It takes longer, but your wallet will thank you. Experienced movers in York are happy to guide you through the various options and recommend an option that best fits your needs.
Long-distance removals
In addition to the points above, you might also take air freight into account. Faraway moves to different continents may make sea and land options unfeasible or impossible. You'll likely also need to double up on the amount of luggage that you take along as it usually takes longer to receive your belongings. The majority of inter-continental moves are via shipping containers since it's the cheapest option and there are many removal companies in York to choose from who have a long track record of experience.
Look for The Best Deals and Local Removal Companies
Are you ready to find the right moving company for you? Your next step is sending a quote request to reliable removal companies in York. If you see multiple price quotes in one place, you can easily figure out which one offers the best value for money. With a savings potential of up to 40%, you benefit enormously from comparing several offers. Fill out our no-obligation inquiry form and receive up to 6 removal offers. In this way, you increase your chances of a successful and easy move in York. Our experienced movers in York are happy to help and answer any questions you may have.