Are you moving house soon? It's about time to start searching for removal companies in Basildon. Here, we cover the services and prices involved in hiring a moving company as well as tips to make your move a success.
Find moving companies in Basildon
Below you find removal companies active in Basildon.

What are the Average Costs of Removal Companies in Basildon?
Your moving costs is determined by many variable. Here, you'll find the main question to ask yourself to help removal companies determine your move's price. Make sure to keep them in mind when requesting quotes for moving companies in Basildon.
How many rooms will you move?: The more you move, the more it will cost to move them. Try to consolidate your belongings as much as possible before the move to get lower rates.
What's the distance to your new home?: Distance is a main contributor to the price.
Do you need any extra services?: Services like furniture disassembly, furniture reassembly, cleaning, packing, or storage should also factor in.
When is your move?: If you move on weekdays, you can save when compared to weekends. The more flexible you are, the cheaper your move can be.
How accessible are your old and new homes?: If you live up ten flights of stairs, your move might cost more than moving a one-story house with easy street access.
Below you find a table with average prices of house removal based on room and extra service.
| Number of bedrooms | Removal Costs | Extra packing costs | Total Cost |
| --- | --- | --- | --- |
| 1 | £300 - £400 | £50 - £120 | £350 - £520 |
| 2 | £400 - £500 | £100 - £150 | £500 - £650 |
| 3 | £500 - £700 | £100 - £200 | £600 - £900 |
| 4 | £600 - £900 | £200 - £300 | £800 - £1200 |
Contact Removal Companies in Basildon Today and Save
You're a few clicks away from getting customised quotes from movers in Basildon. Fill out our online quote request form to receive up to 6 quotes and save on your move.There's no obligation to use the companies who provide quotes, and the best part is that it's free. Compare prices from removal companies in Basildon and decide on the one that meets your exact needs.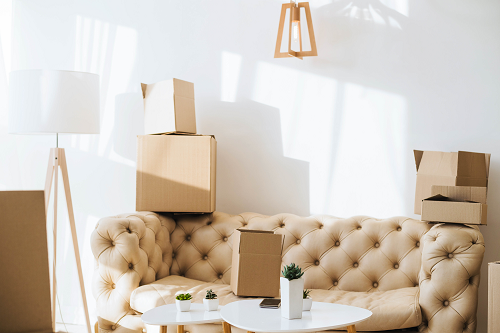 Need Office Removal Services? Find Now Removal Companies in Basildon
There's a lot to consider when moving office and it's best to do it alongside office removal companies. Our expert office movers in Basildon have the resources and know-how to move a variety of office equipment. From shifting valuable computers and hardware to disassembling desks and cables, our removal companies are experienced to ensure a seamless move.
Moving offices with minimal disruption to your business can be a complicated thing to manage, also if you're moving to a close by city such as Colchester. Leaving it to the hands of professional movers will allow you to focus on other things, such as coordinating transition efforts with your employees.
Here you find the benefits of partnering up with an office removal company in Basildon:
Cleaning and packing service available for your old and new offices
Short and long term storage space available upon request
Removals logistics planned and discussed with you.
Dismantling and reassembling service available for all fixtures, furniture, and cables.
Removals in Basildon and the surrounding area
When looking for a removal company in Basildon, don't forget to consider moving expert that operate in the surrounding area. To help you finding the best match for your removal, we have compiled a lists of the best reviews moving companies in each city.
Removal Companies in Basildon and Cities Closeby
Ask Your Removal Company in Basildon About Storage Services for your Move
No matter how big or small the move is, moving needs detailed planning, especially if you are in need of storage services. Most removal companies in Basildon either offer storage services or partner with storage companies. It is best to consult with your movers in Basildon to see how it can best be arranged.
Storage costs depend on how big of storage place you need and the number of days you'll need to store your belongings. If you're moving approximate 1-bedroom worth of goods, you'll need a storage space of at least 70 cubic feet. This storage size ranges between £75- £90 per month.
There are several storage rental options for you to choose from. These options include self-storage containers, lockers, and large rooms.
Top Questions to Ask Removal Companies in Basildon
Be aware and take control of the logistics of your move by asking the right questions to removal companies in Basildon. The more questions you ask, the more comfortable you'll feel when placing your belongings in the hands of the movers.
Below are some questions we recommend asking movers in Basildon to ensure everything goes according to plan:
Ask the removal company to send a surveyor to your home to review your belongings to be transported. This is also a great opportunity to ask for the type of vehicle that would best make sense.
If you're in need of moving any large and bulky items, ask the movers if they have special equipment to facilitate the move.
Ask if they offer packing boxes. Some removal companies offer discounts on boxes, so it's worth asking!
Ask the removal firm for storage facilities if you're in need of one.
Look up the removal company's website and search for the organisations they're a part of, such as The British Association of Removers (BAR).
Inquire about their removals insurance. Check whether you need to supplement this as most insurances do not cover goods while in transit.
Get Free Quotes For Your Move!
Getting started is tough, so we're making it easy. We can connect you with removal companies in Basildon and making you save up to 40% with a short few minutes! Fill out our quote request form with no obligation and get up to 6 removal offers. It's the easy way to take the stress out of your move, find the best mover at the best price. Our professional and experienced movers in Basildon are always happy to help.