Will you be moving house soon and are curious to learn about the factors that go into a moving house quote? Here, we cover the cost factors and tips on how to save on your removal.
What Is The Average Cost Of Removals?
If you pick a busy time of year to move or are in an area where there is already a high demand for removals firms, then the price you see will inevitably be a bit higher. On the contrary, low-season moving dates tend to see the most competitive pricing on moving house quotes. As a guide to what you can expect to pay, consult the table below which gives you an indication of the average level of pricing for moving given the size of your home.
| Number of Bedrooms | Removal Costs | Extra Packing Costs |
| --- | --- | --- |
| 1 | £420 - £650 | £180 |
| 2 | £530 - £750 | £220 |
| 3 | £800 - £960 | £270 |
| 4 | £920 - £1000 | £350 |
On top of these costs, you should also consider the optional extras that are offered by most professional removals companies on their moving house quotes.
Service
Packing Cost (Per Hour & Per Packer)

Cost Per Hour (2 Hour Minimum)

Disassembly and Reassembly
Help with assembly / disassembly of furniture

£125

Storage
Space if you cannot move immediately

£30 per week

Cleaning
Cleaning of old and new house

£15 per hour

Parking Permit
Ability to park in front of property
Price depends on area and trade association membership

£30 - £75

Piano Removal
Proper care and specialist equipment for safe removal
Remove and replace doors or windows for access

£120 - £480
Of course, you may need all of these services for your move or only some of them. If you own specialist items – like grand pianos or large canvases, for example – then you may need to obtain a specific quotation for moving these particular belongings.
Get Personalized Quotes When You are Moving House
These tables will give you a guide to what to expect from your quotation. Never just obtain one price but get a series of moving house quotes so you can feel assured that you are getting value for money. By filling in a few of your details, up to six different removals firms will get back to you with their best pricing, thereby affording you up to 40% savings from the total cost of your move!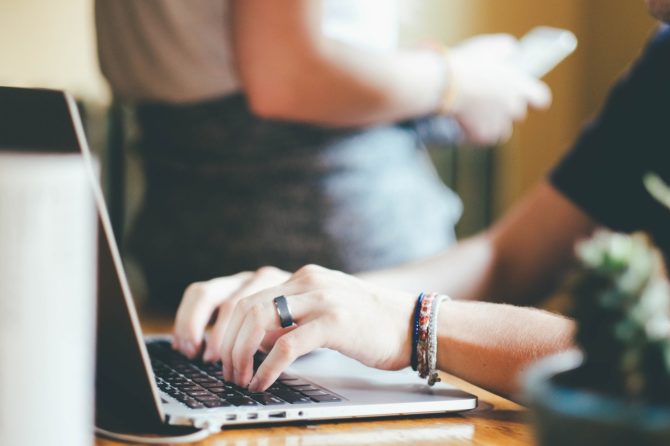 Which Factors Effect Moving House Quotes?
Quotes between firms may differ because of availability. For instance, if removals firm A has several bookings on your proposed moving day, then they are likely to produce a higher quotation price than normal because they'd need to hire additional labour or pay overtime to staff to get your job done as well.
The time of the year. If your moving day comes at a less busy time, removals firm B might come in with a highly competitive price to win the business and ensure its operatives are not left without work to do. In addition to these market conditions, there are other factors which play a big part in quoted prices.
The size of your current property gives removals firms the fairest indication of how much work will be involved. This is usually calculated on the number of bedrooms you have but other factors are at play. A two-bedroom bungalow with off-street parking is easier to take items out of ready for loading, for example than a two-bedroom flat on the top floor of a block where only on-street parking is available.
Another crucial factor is insurance. Some firms include insurance cover for your belongings as standard while others don't. It is worth checking whether insurance cover is provided, especially on cheaper moving house quotes.
6 Things That Should Be Included in Your Moving House Quotes
Any quotation that is sent to you ought to include information about the move itself including the date the removal is to take place if this is yet known.
The address of your current residence as well as where you are moving to should be included because the travel time and distances involved will make a significant impact on the price you see.
Double-check the number of bedrooms on your moving house quotes because if this is wrong then the price will be out of kilter.
Your quotation should include any additional services that are being provided. Perhaps the quotation only shows the removals work for your planned move, but what about help with packing and unpacking or providing packaging materials? If these are not in the quotation, then you cannot expect the service.
Some removals firms will provide temporary storage space for your belongings while others will expect you to find this yourself, so this is worth checking if your new home won't be ready to accept all of your possessions on the day you move out.
Finally, consider the level of insurance your preferred removals firm has for your items when they are in transit. Again, this should be made clear in your quotation even if it is in the small print.
Compare Moving Companies And Save On Your House Removal
Few people would buy the first house or flat they see without looking around a couple of others, at least. Of course, it is true to say that you could look at many properties and still come back to the first one but this does not mean you shouldn't compare it with others. The same is true of moving house quotes.
If you opt for the first price you see, then you could be paying more than you need to or placing your trust in a company that does not provide all of the services you actually want when it comes to your moving day. In short, a little research always pays off in the end when it comes to planning your relocation properly. The simplest way to compare moving house quotes is to fill out the online form and have up to six competitive prices land in your inbox, so you can assess which one will provide you with the level of service you want at a cost that is affordable.