What is the most reputable moving company in the UK? And what makes it the best? As days pass by, you notice your quote requests struggle to increase, all because of THAT big competitor. Find out the key points of success of each of the top 10 moving companies and don't miss out on the precious advice our specialists give for you to overtake the market!
Best moving companies in the UK: The list
To elaborate this list, we've taken into account 795 removal companies available in our directories and evaluated both rating, prices and customer feedback. Find out pros, cons and what each company is best at and get an idea of their success! Maybe next year, you too, can integrate our top 10 moving companies list!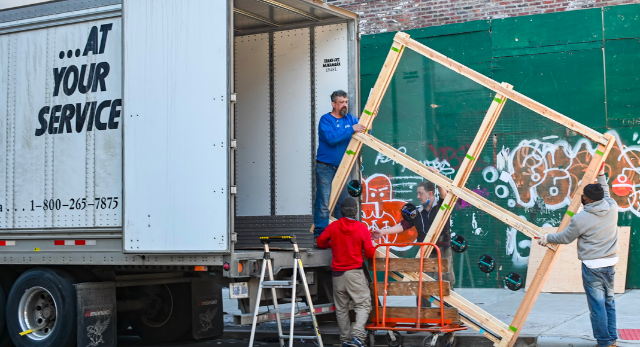 1. To Me To You – Removals
| | |
| --- | --- |
| Best for | Excellent Price/Quality ratio. |
| Pros | Reliable, punctual, polite, helpful. |
| Cons | Cons: Sometimes slow, prices could be high depending on surface. |
Why does it deserve the 1st place?
To Me To You Removals is very popular among our customers for their reliability and friendliness. Not only they are on time but have proven their versatility as they offer delivery services for both house and office removals within the UK.
2. Holdem removals
| | |
| --- | --- |
| Best for | No hidden charges. |
| Pros | Long distance service, excellent customer care. |
| Cons | Prices could be high depending on surface and boxes could have been labelled. |
Why does it deserve the 2nd place?
Holdem Removals is very efficient and has very good customer service in case of issues or last minute changes. The company thrives on punctuality and also operates long distance moves. With an average of 9,6 stars, they deserve their spot in our Top 10.
3. Eurosurv Transport Removals Ltd
| | |
| --- | --- |
| Best for | Good communication. |
| Pros | Effective packing service, organised and friendly. |
| Cons | Prices can fluctuate. |
Why does it deserve the 3rd place?
Eurosurv Transport Removals Ltd is very committed to understanding its customers needs and economic budget. Very easy to reach, the company will make sure everything goes as planned with your move and in due time.
4. Express Removals Worldwide Ltd
| | |
| --- | --- |
| Best for | Local and worldwide moves. |
| Pros | Early, very well organised and good price |
| Cons | Dates can fluctuate depending on circumstances. |
Why does it deserve the 4th place?
Express Removals Worldwide Ltd is an outstanding company operating over the past 15 years. During tough times, they proved they could provide international moves as smoothly as in normal times and guarantee a fair price.
5. Mitchell Moves
| | |
| --- | --- |
| Best for | Competitive rates. |
| Pros | Family run business and fully insured. |
| Cons | Bookings can be full pretty quickly. |
Why does it deserve the 5th place?
Mitchell Moves offers an excellent value for money service and insures your goods for a responsible handling of your belongings from beginning to end. If you have date changes, they make sure to find the best solution that can arrange you.
6. Barrymovals
| | |
| --- | --- |
| Best for | House and offices removals. |
| Pros | Courteous, quick and effective move. |
| Cons | Only operates in the UK. |
Why does it deserve the 6th place?
Ever since being part of our directory, Barrymovals has not scored a single bad review. The moving company goes the extra mile for their customers and are very quick while being careful with the items.
7. Mr Bee Removals
| | |
| --- | --- |
| Best for | All types of moves, even special ones. |
| Pros | Works on short notice and has tailor made packages for house or company moves. |
| Cons | Customer service can be improved. |
Why does it deserve the 7th place?
Mr Bee Removals has over 469 reviews in our platform and ensures every of their customers experience the best move experience. They supply a good packing service and make sure to carry your goods with care and quickly.
8. Trunk Logistics Limited
| | |
| --- | --- |
| Best for | Team politeness and effectiveness. |
| Pros | 20 years of experience, storage and handling of fragile items. |
| Cons | Customer service can be improved. |
Why does it deserve the 8th place?
Trunk Logistics Limited is very flexible with moving dates and adapts to your needs. The company is an expert in handling fragile but also heavy items and offers a service of storage in case of need. The versatility of their services places them on our Top 10.
9. DS removals
| | |
| --- | --- |
| Best for | Great customer service. |
| Pros | Reliable, professional and good value for money. |
| Cons | Mostly operating within the UK. |
Why does it deserve the 9th place?
With a great 9,6 star rating in our directory, DS Removals has proven its capacity to attend customers needs. Even if the company mainly operates within the UK, they make the best out of the service they provide. Clients have rated their customer service almost a 10.
10. City Moves
| | |
| --- | --- |
| Best for | Best for: Moves within the UK and worldwide. |
| Pros | 30 years experience, domestic, private and commercial service. |
| Cons | Prices can be high, depending on the distance to cover. |
6 Types of Moving Companies
Domestic or international moving company? The truth is, there are far more types of moving companies in the market and you might be missing out on the services your concurrents are providing. Here is a well rounded list of 6 types and moving companies and what they do:
Local companies: Also referred to as domestic movers. These move specialists focus on short distance transfers and country-wide destinations.
International: For distances above 100 miles requiring cross-border travel. These removal companies are often bigger as they require truck drivers able to ride long distances and employees aware of special permits needed in different countries.
Long distance: Typically, this refers to any mover operating above 50 miles.
Special move: Service specifically intended for office, piano or big furniture removal. Anything needing coordination and covering heavy work.
Car removals: Specialised in, as the name suggests, car removals across the country and internationally.
Self-service companies: Supplying self-packing kits, storage and man with a van on rent. As you might have understood, these move companies specialise in everything that people can do themselves.

Produce efficiently your moving quote estimate
Binding or non-binding moving estimate. Fees and additional costs. Do these terms ring a bell? As you are drafting your next moving quote, you might wonder whether you are doing it right or if you are doing it the same way your concurrence is. Rest assured, we will explain to you 5 key points to calculate the costs and generate a valuable quote.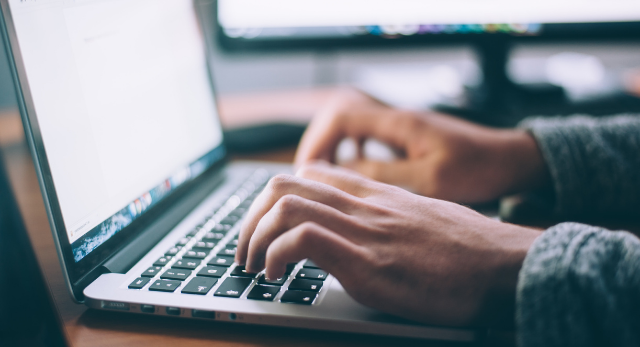 What are the differences between binding and non binding estimates?
To make it short, a non-binding estimate stipulates an approximate expense for the removal. As a moving company specialist, you must list down services, price per distance and m3 or weight that you think will be needed. We advise you to try and be as close to reality as possible in order to prevent miscommunication or bad client reviews. In case of the difference between estimate and final price being big, you can only charge up to 110% on the delivery day. Note that if there is a high remaining amount, you will have to send a bill and wait to collect.
As you might have guessed, a binding estimate is the one which clearly guarantees a price from beginning to end. In order to be precise, you must carry on an inventory a few weeks before the move to make sure that you transfer the items strictly marked down. In case a new element comes into the equation, make sure to let your client know and add an estimate value to it.
How can moving fees and additional costs make a difference in pricing?
Moving fees and additional costs can drastically affect the final estimate of your quote. If your company offers extra services or applies certain conditions, for example, when the weight is heavier than expected, it is important to list all of them in the contract.
Within this category, you can stipulate that a surplus price will be added in case of absence of elevator, narrow stairs, need of cranes or extra packaging.
FAQS
What is considered a good price for a move? 
This question is as hard to answer as it's essential to understand the market you are currently competing in. If you are looking for an average price to set, you can get inspired by the following calculation: 

Professional packing and materials: £8,33 per large box 
Loading and unloading: £0,92 per cubic feet
Dismantling and reassembling furniture:  £41,66 per big piece of furniture (such as a 200×200 bed)

The distance between the old house to move and the new one also enters the equation. As such, it is recommended to charge an additional amount of £1,12 per mile above 50 miles. Most companies take this advice into account, however, as owner of your removal company, you are free to change this rate.

How to become the best international moving company?  
Domestic moves requirements vary in many ways to international moves. Why is that so? The answer is very simple: Long distance moves require extra care, insurance services, permits and higher costs. 

The best method to become number one, is to make sure your staff is trained into handling emergency situations and has previous experience in coordinating point A to B delivery involving one or more borders. If your team speaks more than one language, the better. Another asset is to have someone dedicated to permit requests, for example: to park in busy streets during unloading. 

What is considered a long distance move?
Every company is free to set their maximum distance before applying additional fees. However, it is useful to know that most companies specify that any transfer above 50 miles must be charged £1,12 per extra mile. A long distance move can then be domestic and international, depending on the distance to be covered.