Are you about to move to London? Or maybe you are relocating away from or within the capital? If you will have to complete a move in the London area, you have many choices when it comes to enlisting help. This help comes in many forms, from packing and transport to cleaning and storage. Continue on to read about removal services in London and prices.
What are the Prices of Removal Services in London?
There is a wide range of removal services in London that removal companies provide. Each company has their own pricing model so expect some variability in actual prices. However, we've compiled a list of average costs as well as a short description of what each service entails.
Prices of Common Removal Services
| Option | Benefits | Price |
| --- | --- | --- |
| Packing | - Professional packing of your belongings | £150 - £400 |
| Packing Materials | - Purpose-made supplies for packing | £120 - £150 |
| Disassembly and Reassembly | - Help with assembly / disassembly of furniture | £125 |
| Handyman | - Expert to dismantle and install electrical and lighting fixtures, appliances, etc. | £50 per hour |
| Storage | - Space if you cannot move immediately | £30 per week |
| Cleaning | - Cleaning of old and new house | £15 per hour |
| Parking Permit | - Price depends on area and trade association membership | £30 - £75 |
| Piano Removal | - Proper care and specialist equipment for safe removal | £120 - £480 |
Thinking about Hiring One of the Services Above?
Then your next step is to start making requests to moving companies. But there are so many in London that finding the right one is very time-consuming and tiring. Luckily, our quote request form makes it easy for you—just fill in your details and you'll receive up to 6 quotes in your inbox by the next day. It'll save you a lot of time, and with price comparisons, up to 40% off your move.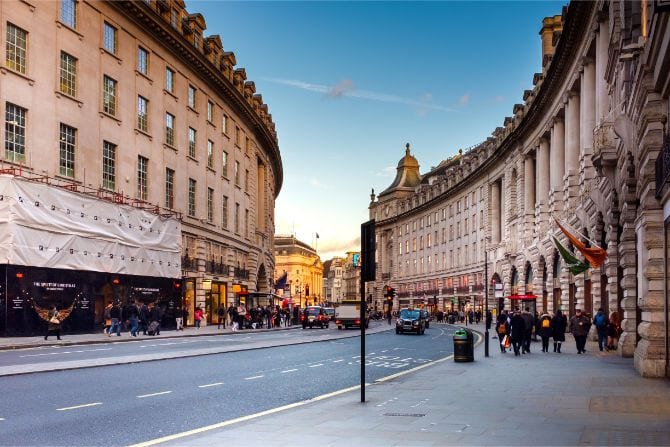 What Sort of Removal Services London are Available?
There are quite a few services offered by removal companies in London. This is so that the movers are able to assist you and make your move as easy as possible. With all these options, you are able to customise your moving plan to perfectly match your needs. The services are:
House removals
Office removals
Furniture removals
International removals
Packing services
Packing materials
Specialist removals
Piano removals
Cleaning
Disassembly/reassembly
Handyman services
Storage
Insurance
Administrative services
House Removals
For any house move, you can count on professional movers to handle your items safely. They will load your belongings onto a moving van and drive it to your new home. House removals are the basic service that moving companies provide.
Office Removals
If you are a business that will be relocating to new premises, moving companies are also an amazing help. Some companies have specialised experience in dealing with handling business property such as IT equipment and office furniture. Movers work hard to keep business disruptions to a minimum.
Furniture Removals
Perhaps you've mainly completed your move on your own but just have a few large pieces of furniture left. Or maybe you've sold something online and need a way to deliver it. These situations are perfect for furniture removals services. Moving companies have specialised techniques and equipment to ensure your furniture's safe arrival.
International Removals
Have you accepted a job overseas or just want to live in a new country? Certain companies are capable of handling international removals. These involve providing a container for shipping or overland transport and even arranging for language lessons. Ask your movers about how they can help make your move abroad go as smoothly as possible.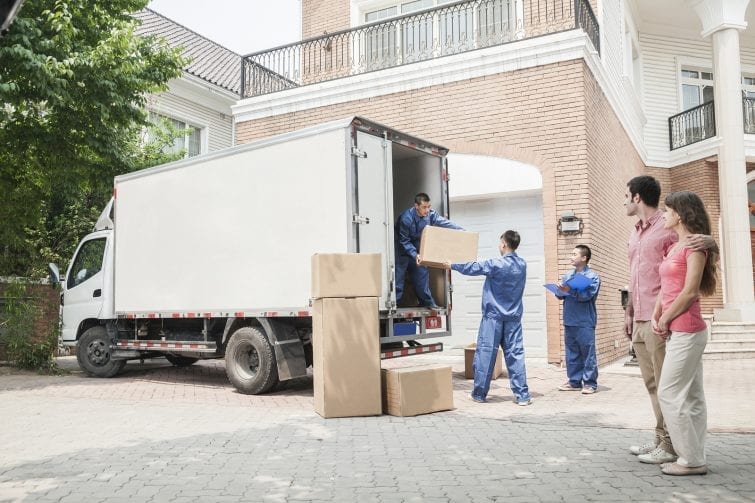 Packing Services
If requested, movers will do your packing for you. With their experience, they know the best way to pack your prized possessions in a way that will ensure they survive the journey. They use wrapping, blankets, boxes, tape, and other materials to properly pack your items.
Packing Materials
Sometimes, you just want to do your packing yourself. Removalists also have packing supplies for sale. One thing to remember is that some companies don't include the price of materials when you hire their packing services. Here are the average prices for various supplies.
Packing Materials Cost
| Packing Material | Price |
| --- | --- |
| Large Box (45cm x 45cm x 52cm) | £3.50 each |
| Medium Box (43cm x 43cm x 48cm) | £3.00 each |
| Small Box (30cm x 30cm x 48cm) | £2.50 each |
| Wardrobe box with hanging bar (51cm x 45cm x 122cm) | £10.00 each |
| Packing Tape (48mm x 66mm) | £1.50 per roll |
| Bubble Wrap (100m x 50cm) | £20.00 each |
| Packing Paper (500 sheets per ream) | £12.00 each |
| Moving Blanket/Cover (200cm x 150cm) | £5.00 each |
Specialist Removals
Certain items require special equipment or techniques to transport. Some examples are art, antiques, or particularly bulky items such as a large cabinet or grandfather clock. These items need extra protection to preserve their condition. The special equipment required includes lifts, cranes, or carrying straps.
Piano Removals
Pianos are probably one of the heaviest things people need to move from their house. Even though they are large, pianos need a lot of care or else they'll take damage and be detuned. Ask your removal company about whether or not they offer piano removals.
Cleaning
When you move out of your old place, you'll have to extensively clean it. Moving is chaotic and can leave your old house quite messy. Also, you probably don't want to cram cleaning into your schedule. Cleaning services are available so that you make sure that your old and new places are perfectly ready.
Disassembly/reassembly
You can request your moving company to disassemble any items before packing and loading into the removal vehicle. They are also able to reassemble these items at your new home. The benefit to this is that you save time and you won't have to worry about improper disassembly or reassembly.
Handyman Services
If you don't have the know-how to handle technical equipment or appliances, leave it up to your moving company. They are capable of installing any appliances or electronics, as well as fix any items that are broken.
Storage
Certain companies have their own storage facilities. These come in handy if you are unable to move into your new house right away or if you want to free up some space while you prep your place. Some of these storage units are secured by state-of-the-art safety technology.
Insurance
To protect yourself from any damage, lost, or stolen items, you should get insurance. Most removal companies offer insurance policies that cover these scenarios. There are many policies available, each with different coverage and conditions, so be careful when choosing.
Administrative Services
When moving house, there are several administrative tasks that need completing. Some examples are parking suspensions for your area, congestion charge payments, and sorting our customs for international moves.
Removal Services London: Find the Right Company for You
With all the different services available, you are able to tailor your moving plan to your needs. Finding a reliable company to provide these services is easy with our quote request form that lets you compare up to 6 prices. You are not obligated to agree to any of the quotes unless you are 100% satisfied with the offer. Comparing saves you time, hassle, and even 40% off prices.