Thinking about a move to Birmingham? Or are you moving out of the city? For any move, removal companies are there to make it easy for you. They assist with packing, loading, and transport, as well as various other aspects of removals. On this page, you will find information on the costs of moving, what life is like in Birmingham, and how to take advantage of movers' services.
Removals Birmingham: What are the costs?
As highlighted in our removal costs page, there are multiple factors that affect removal company prices. Removals Birmingham costs  include:
The volume of your items
The distance between your old and new properties
Ease of access to your old and new home
Extra services
Average cost for Removals Birmingham
The following table illustrates the average costs for hiring a removal company for a local and long-distance move:
| Number of Rooms | Local | Long-Distance |
| --- | --- | --- |
| 1 | £150 - £350 | £400 - £500 |
| 2 | £265 - £400 | £450 - £600 |
| 3 | £400 - £650 | £800 - £900 |
| 4 | £650 - £850 | £900 - £1,000 |
Find the right removal company for your move
Whether you are going to move to or from Birmingham, hiring a removal company would greatly benefit you. With removers' added services, your move will become so much easier than if you did it on your own. However, any company just won't do; it is important to find the right company for your move. Compare prices and you will easily see the best removers in terms of services and value. Fill in the form and save—up to 40% in a non-binding quote request.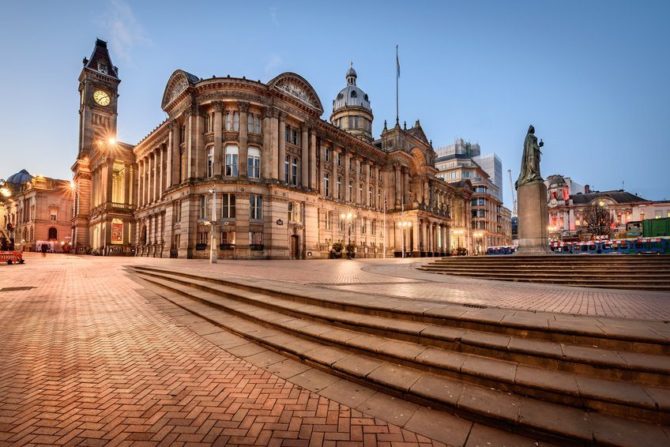 Removal services
Service
Removal Cost (Per Hour & Per Packer)

Cost Per Hour (2 Hour Minimum)

Disassembly and Reassembly
Help with assembly / disassembly of furniture

£125

Storage
Space if you cannot move immediately

£30 per week

Cleaning
Cleaning of old and new house

£15 per hour

Parking Permit
Ability to park in front of property
Price depends on area and trade association membership

£30 - £75

Piano Removal
Proper care and specialist equipment for safe removal
Remove and replace doors or windows for access

£120 - £480
Parking Fees for Removals Birmingham
Similar to other large cities, traffic and parking are significant issues that you will have to deal with if you are moving. With such a busy city like Birmingham, congestion plays an important part in influencing your moving situation and your movers' prices. Keep in mind that if you or your removers get stuck in traffic, not only will it increase total time, it will also drive up costs.
Get a parking permit before getting a fee!
It is usually the responsibility of the customer to apply for a parking suspension or dispensation. If the movers receive a parking ticket or penalty charge notice, the costs will be passed down to you by the removal company. Rather than risk incurring these high costs, we advise you to obtain the proper permits well in advance—the application fee varies depending on your area, so check with your local city council to find exact prices.
Life in Birmingham
With 1.1 million people living in the city proper, distinguished industrial heritage, strong economic growth, and incredible cultural diversity, Birmingham has a strong claim to the title of England's "Second City." Vastly different from the grey concrete landscape that sprung up after the Blitz, Birmingham now has a renewed and lively appearance.
Birmingham: Filled to the Brum with life
As the hub of the West Midlands, Birmingham has something to offer for everyone. For shopping, the Bullring, or the more traditional Victorian arcades and markets, will definitely check off that mark. Nightlife is bustling, with a wide mix of bars, clubs, and venues. Also, the restaurant scene matches its cultural diversity, with places ranging from new and upmarket in The Mailbox, to cheaper, quality places in the Chinese Quarter or the Balti Triangle.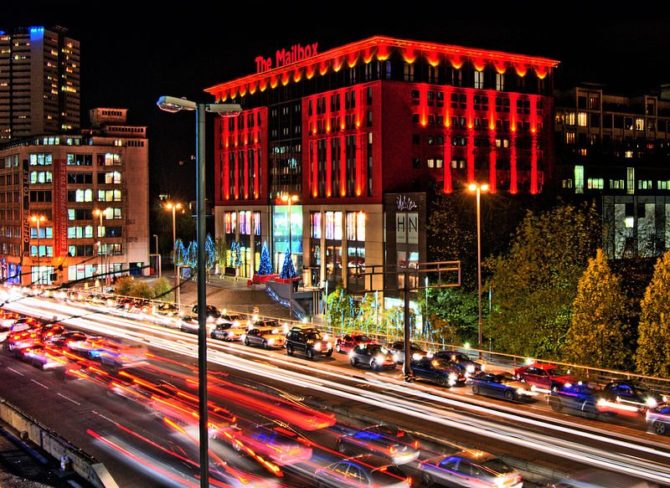 Cost of living
Prices in Birmingham are much lower than in London, making it an affordable and attractive place to live. Also, the average salary is £27,000 compared to London's £34,762. Below are the average costs of living:
Average house rent: £896
Average flat rent: £565
Average cost of a meal: £12
Average cost of a pint: £3.30
Weather
The weather in Birmingham is temperate, with enjoyable summers and mild winters. Summers reach an average of 21°C, while temperatures drop to single digits during the winter. In colder months, there is some snowfall, but only in small amounts and for a short period of time.
Transport within the city
With nearly 3.7 million people living in the metropolitan area surrounding Birmingham, roads are likely to be highly congested. Just take a look at Spaghetti Junction on weekday mornings and you will understand. Because of this, the best way of getting around, in terms of time and cost, is public transport. There is a 24-hour bus service that runs throughout the city—perfect for those late weekend nights! Buses operate from stops dispersed around the city centres as there is no central station.
Wolverhampton Area
New Street Station is the central point for all local, regional, and national trains, and there is a metro system to connect you throughout the city and nearby Wolverhampton. And don't forget the canals of Birmingham; of course, these are more suited for sightseeing as the canal network is longer than in Venice!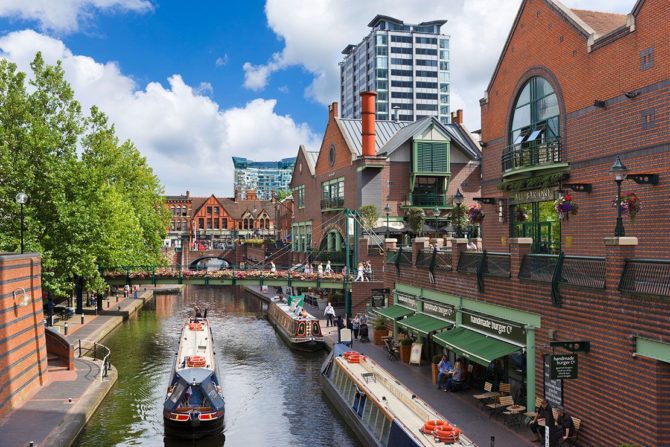 Things you need to do after your Birmingham move
One of the most important tasks that you need to complete either before or immediately after you move to Birmingham is to register for council tax. Procedures differ from area to area, so check with your local city council. For example, the Birmingham City Council page requires you to submit the following via email:
Your current address
Your new address that you will move to
Your moving dates
Rubbish Collection after removals Birmingham
Additionally, one way to make settling into your new home much easier is to know beforehand the schedule for rubbish collection in your area. Again, the best source for this information will be your local city council website. You can find the collection schedule, along with other important information, on the Birmingham city website, by plugging in your address or postcode.
Donate to charity
During your move, you may find yourself with unnecessary furniture or items that you do not have space for in your new home. If your furniture is still usable, consider donating it to charitable organisations or sustainable living groups.
Bulky waste collection
The city also offers bulky waste collections at £23 for online bookings or £25 for bookings over the phone, with a limit of 6 items. Alternatively, certain removal companies in Birmingham offer disposal or large item collection service that, if needed, you should request when talking about your moving situation.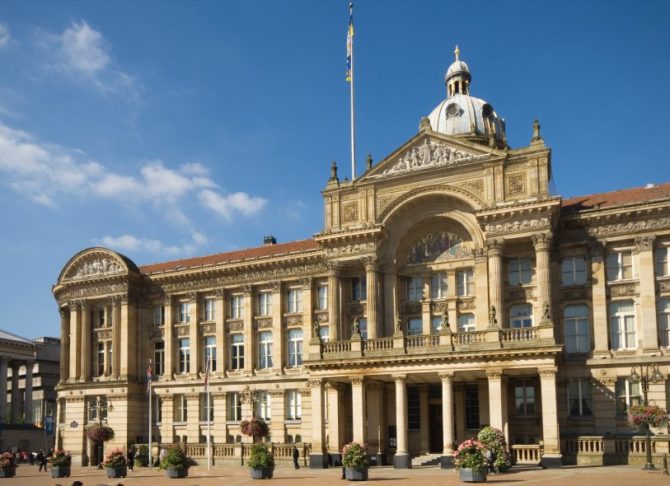 Removals Birmingham: How they help you
Moving to a new house is often thought to be a stressful and chaotic time. That is why it is understandable to feel discouraged from going through with a move. Luckily, it doesn't have to be this way—moving companies are there so your moving experience is smooth and easy. Removers grant the following benefits:
No hassle:
Based on the level of service you require, removers are able to manage various aspects of your moving project. You can leave the disassembly, packing, loading, transport, cleaning, and other tasks to movers.
No worry about driving:
Instead of navigating busy, unfamiliar streets by yourself, hand over driving duties to local, professional movers. They know the quickest routes and when certain roads are congested, meaning your move progresses much more quickly.
Safety and savings:
Removers have the technique and equipment to properly move your items. Additionally, companies offer insurance coverage so that you can rest easy knowing your belongings are safe.
Save money on removals Birmingham
If you are ready to experience the diverse food options, vibrant nightlife, or the strong job opportunities in Birmingham, then your next step is to plan your move. Include hiring a removal company in those plans, and you will benefit immensely. To find the best mover for you, send a request and compare multiple quotes. It only takes 1 minute, potentially saves you 40%, and you are not obligated to accept the offers if you are not happy with the prices.