Planning a move having found your dream home? Considering a move but are unsure how much to budget for the relocation? If so, you are not alone. Everything you need to know – from pricing to the services you'll need – is outlined below.
How Expensive Is Hiring Relocation Companies?
There are so many things to pay for when you move. You can easily spend £1,500 on conveyancing fees alone depending on the size of the property you are buying. This is the fee you pay to your solicitor to make sure the sale of your current home and the purchase of the new one is fully legal.
Valuation of the Property Costs
There again, you will probably need to pay around £500 for a survey of the property you are buying as a stipulation of your mortgage agreement. Even if you are a cash buyer without the need to take out a mortgage, it is likely you will want an independent valuation of the property which can cost anything from £150 to £600.
Estate agent's fees
Estate agent's fees when selling your home can cost you about 3% of the sales price of your current home and you may also need to pay stamp duty if you live in England or Northern Ireland (in Wales an equivalent fee for Land Transaction Tax is levied).
Removal Costs
Once you have budgeted for all of these costs, you will also need to take into account the fees you will be charged to perform the relocation itself. This varies according to the size of property you live in and most relocation firms offer quotations based on their experience of moving similarly sized households.
| Size of Home | Typical Removals Fee | Additional Fees for Packing |
| --- | --- | --- |
| 1 bedroom | £415 | £180 |
| 2 bedrooms | £540 | £220 |
| 3 bedrooms | £775 | £280 |
| 4 bedrooms | £920 | £320 |
Size of your Move
Of course, this is only an indication of the sort of price you can expect to pay. If you have a double garage that is full of workshop tools or if you own rare or special items which need to be taken into consideration, such as garden sculptures or heavy fitness equipment, then you will probably need to budget for a larger relocation fee.
The distance of your Move
Furthermore, if you are moving a considerable distance, such as from Cornwall to Norfolk or from Southampton to Cardiff, then the length of time spent on the road will also have an impact on the overall price of the job. On the other hand, if you currently house share and only need to move a modest amount of items from one side of a city to another, then the fee you'll have to pay is likely to be that much cheaper.
Save Up To 40% When Hiring Relocation Companies
It always pays to obtain multiple quotations when procuring the services of relocation firms. Never assume that the first price you see is the best one around. By entering a few details into our online form you will receive several quotations from these sorts of companies in your area, all of them free from any obligation to proceed unless you wish to.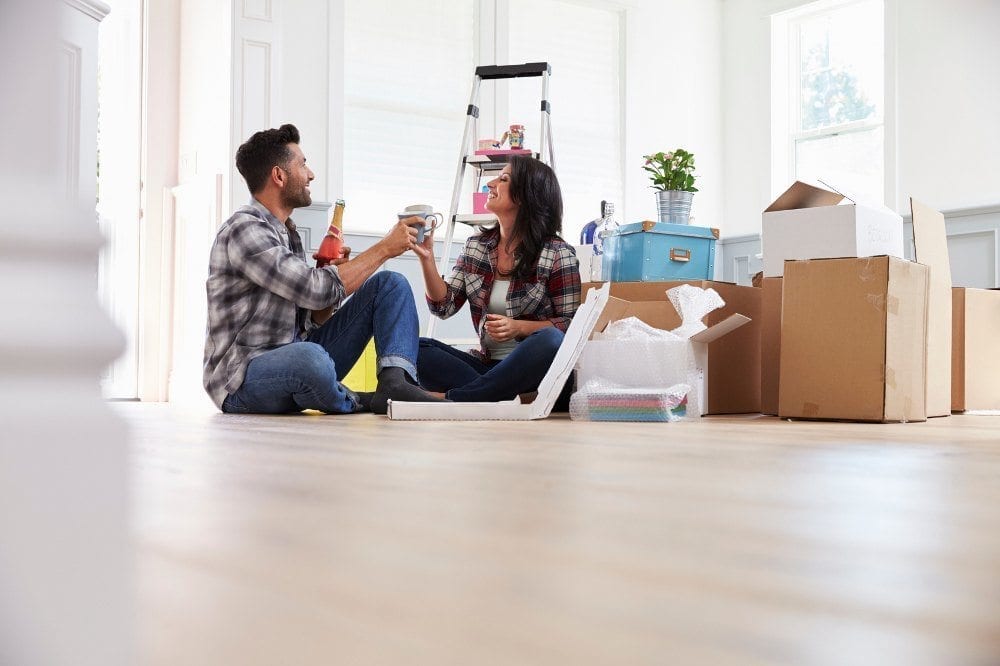 Why Use Relocation Companies When Moving?
Professional relocation companies can be worth their weight in gold during a move. Firstly, a relocation company will have fully trained operatives who are used to moving and handling.
Of course, you could pick up your bulky wardrobes, mattresses, sofas and other items yourself and load them into a self-drive hire vehicle but this is fraught with problems. Why drive an overstuffed transit van when you could have your belongings loaded with greater care and space and then delivered to your new home for you?
Security
It generates less stress as well as sheer physical work. Even if you are physically fit, dropping bulky items or struggling to get them through passages and doorways takes its toll.
Relocation Company Insurance
Secondly, removal companies should offer you a good level of insurance when your items are in transit. Nearly all domestic contents insurance policies in the UK are unsuited to items that you lose or break when they are in transit between properties.
Professional removals companies, on the other hand, should be fully covered for accidents as well as affording the move a high level of public liability insurance – this covers the relocation job should a member of the public be injured, for example, when you are moving belongings in and out of your home.
Personalized support
Finally, experts in relocation can guide you on how and when to pack as well as offering advice on what to do if you are moving overseas and need your possessions to be shipped to another part of the world.
Comparing Quotations From Different Relocation Companies
Read each quotation you receive fully. Some companies include things like packing materials that you might need to make use of or will 'loan' you storage crates temporarily during the move. Others will charge separately for them. Likewise, some relocation businesses offer temporary storage facilities for you to use while others will levy a monthly fee for you to stow items like sofas which you want to bring to your new home at a later date.
Relocation Company vs Moving Company
Some include all of your belongings and others will provide an additional quotation for specialist moving jobs, such as relocating a grand piano or a similar item. As mentioned, ensuring your items during the move is important so it is worth reading the small print on your quotations to make sure how much cover is offered and what the level of any excess might be.
Useful Tips For Your Moving Day
Inform your internet supplier that you are moving well ahead of the move. You will want your broadband service to be disconnected on the day of your move but not before so it is worth contacting them prior to the big day.
Take meter readings for water, gas and electrical consumption on the morning that you leave. You won't necessarily need to inform the utility suppliers of these final readings on the day that you move but making a note of them for future reference can be handy if they overestimate your final bill and you end up paying for part of the next resident's usage.
Remember that most people feel stressed at some point during a relocation – especially when they are moving to a new part of the country – so be kind to yourself and don't think you are not coping because you're probably doing better than you think!
Ask your relocation company for advice if you think you might need to do something before handing your keys over. These businesses have a huge amount of experience with all last-minute moving day problems and they can offer a wealth of resources for solving issues that may arise.
Don't try to unpack everything the moment you arrive in your new home. Have a couple of key moving boxes or crates labelled for essential items in the bathroom, the kitchen and the bedroom (find more tips in our Packing Tips article). Other than that, take your time and remember to relax and enjoy your new home.
Fill In The Form and Find The Best Relocation Companies Near You!
Inputting your quote request details into our online form is simplicity itself and gives you many advantages. By completing a single request for quotations, you will receive up to 6 separate responses. Not only does this save you time and effort ringing around relocation companies, but it also gives you the best chance of obtaining the most competitive pricing! Choose the best one and save up to 40% on your moving costs.