Even if you have moved house before, remembering the number of tasks you need to carry out when relocating can be confusing. Thankfully, professional relocation services firms are available to help you get the job of moving completed with as little stress as possible. Read on to find out more.
An Examination of the Costs of Relocation Services
Moving home will cost you even if you carry out many of the jobs involved in relocating yourself. Some things, like conveyancing, required a professional eye but you may be tempted to skimp on things like removals and relocation services. This can be a false economy especially if you damage or lose items when you are transporting them from your former address to your new one.
In many cases, a professional removals firm will provide you with many of the other relocation services you need for the move – not simply the job of picking up your belongings and transporting them for you.
Relocation Services Costs
The table below gives you an idea of the average cost of many of the fees associated with moving. It is based on average house prices in the UK. Bear in mind that larger properties will understandably attract higher fees while smaller ones or those in less expensive property areas will be that bit cheaper.
| Service | Levied By | Typical Charge |
| --- | --- | --- |
| Conveyancing | Solicitors | £1,100 |
| Selling Your Home | Estate Agents | £4,000 |
| Stamp Duty | The Government | £2,000 |
| Valuations | Mortgage Lenders | £500 |
| Surveying | Property Surveyors | £500 |
| Surveying | Removals Firms | £1,000 |
Save Money on the Relocation Services and Removal Costs
Although all of these costs vary according to your geographical location and size of the home, they also alter depending on the specific service provider. It is, therefore, essential to shop around before opting for any of them. By filling in our online form, you can obtain up to 6 ready-to-go quotations from reputable removals firms in your area saving you time as well as money.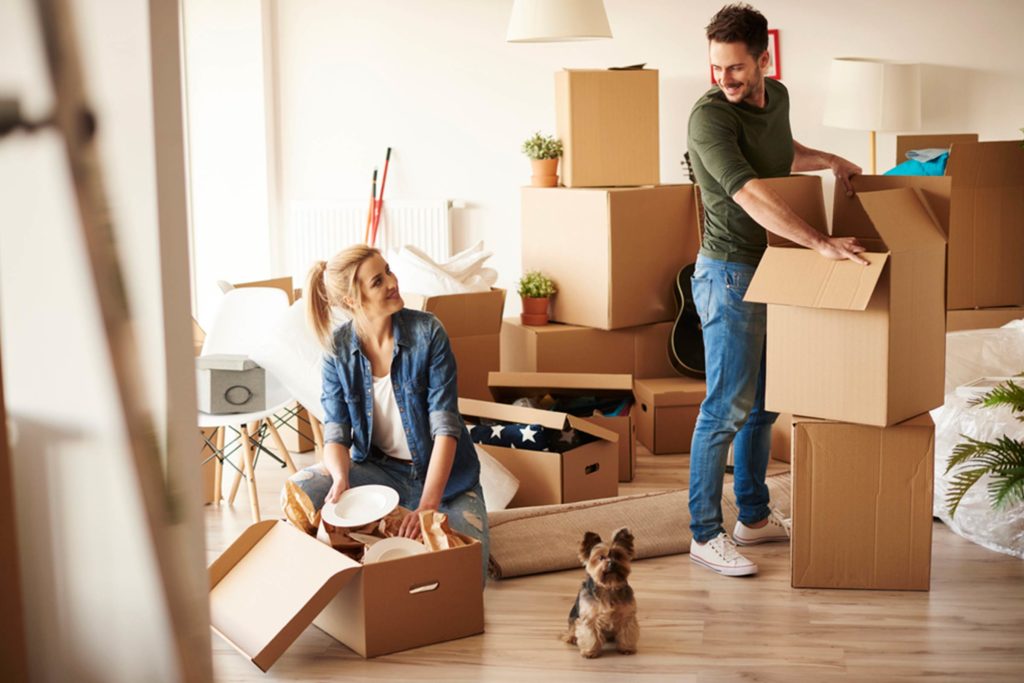 Why Use Relocation Services When Moving?
A relocation could be as simple as moving from one side of the street you currently live in, to the other. However, moving tends to be referred to as relocation when you are going to live in another part of the country, perhaps to a city that is new to you.
In some cases, relocation means making a fresh start in another country and it could even mean moving to the other side of the world. In such cases, packing up all of your belongings into a self-drive hire van is probably going to be impractical.
Ask the Help from a Moving Company
Firstly, you won't necessarily be able to move everything in one go meaning you need to drive hours at an end to make repeat journeys. Secondly, you may not be able to gain access to your old home once you leave it as the new residents are moving in meaning that everything needs to be cleared out in one go on your moving day. Unless you book professional moving operatives to help you, this job can be too much for the average family – even if you have help from friends and relatives.
Professional Fees When Moving in a New House
Of course, when it comes to professional fees – like those of surveyors, lawyers and estate agents – you will need to stump up a certain amount. The idea that you can save by carrying out your own removals work yourself is not advisable.
Although the sort of work that removals operatives conduct is very different from that of solicitors, for instance, the job they do is no less professional or worth trying to economise on. In fact, a good removals firm is worth its weight in gold when relocating any sort of distance.
No Stress With a Relocation Service
Removals companies will be able to throw the necessary human resources at the job so that you leave on time and so that you are not exhausted prior to a long drive. They will have planned the route and worked out the best way to arrive such that unloading at your new home is as hassle-free as possible, too.
What's more, all of the leading removals businesses in your area will have years of experience in dealing with all of the common problems that arise on moving day, like last-minute alterations to the house moving chain or dealing with inclement weather when loading up a lifetime of possessions.
Relocation Services When Renting a Property
If you are renting a property rather than buying one, then you obviously won't need to pay mortgage fees for surveys or valuations. However, having a solicitor look over any non-standard clauses in your tenancy agreement may be worthwhile.
When moving between rented properties, hiring a removals firm is just as important as it is for owner-occupiers. This is especially the case if you are renting unfurnished accommodation and need to relocate your bulkier items of furniture, such as beds, three-piece suites and wardrobes.
What Additional Services Can Removals Firms Offer When Relocating?
By hiring a relocation specialist from the removals firms in your area, you will get so much more than a simple job that takes your possessions from A to B for you. Firstly, you can get help with packaging up your trickier items, such as mirrors, dining sets and glassware. If you need to transport rare or difficult belongings, like paintings or musical instruments, then you can get assistance, too.
International Moving Services
Some relocation businesses will have the necessary expertise to help you to move to a new address overseas and to load your items for you in a shipping container. Others will have been to the city you are moving to before many times and have useful local knowledge that will help on your moving day.
Cleaning Service
Ask your removals firm about cleaning services, too. This can be helpful if you want to leave your home in a pleasant state for the new owners. It is also very important for tenants who want their deposit back from their former landlord and need to leave their household in good condition in order to get it.
Storage Facility
If you are moving into temporary accommodation until your new home either become available or is finished being built, then storing some of your belongings becomes another service you might want. Relocation and removals firms can often help in this regard, as well.
Tips for Saving Money When Relocating
Package up as many of your belongings as possible before your moving day comes around. This will mean you don't have to pay a professional packer's fee.
Choose a day of the week to move when removals firms are least busy, if possible. Mid-week moves and those in winter tend to offer the best value for money.
If you need to store items temporarily, then ask your removals firm. Many offer better pricing than a typical out-of-town self-storage facility.
Make sure your belongings are insured during transit under your removals firm's policy so that any accidental breakages don't result in financial loss.
Check out the relocation firms in your area by filling out one simple form. It takes a few moments to complete and will provide you with some of the best pricing around.