Moving house is often a stressful time. Letting a professional moving company help with your removal and storage makes the job easy and stress-free. Read on to discover some little-known, essential tips for removals and storage, plus helpful advice to make your relocation easier.
How Much do Removals and Storage Cost?
Primarily, the cost of removals and storage depends on the distance involved and the number of belongings. Naturally, objects that are particularly heavy, bulky, fragile or which require special handling may affect the total price. 24-hour service, extra packaging materials and delivery services also add cost.
Storage Conditions
For the contents of a single room, such as furniture, mattresses, white goods or other appliances, mattresses, etc., a storage unit size of at least 70 cubic feet is advisable.
Artwork, wood, leather furniture and antiques usually require an enhanced level of care. Facilities with climate control ensure a specific temperature range and, in some cases, regulated levels of humidity. Notably, certain objects may not be kept in commercial storage. Prohibited items include perishables, flammable and explosive items and hazardous or other noxious materials.
Removals and Storage Costs
| Storage Unit Size | Appropriate For | Monthly Price (excl. VAT) |
| --- | --- | --- |
| 25 sq. ft. | Boxes / bags / small furniture | £30 |
| 50 sq. ft. | Extra furniture / wardrobe | £60 |
| 80 sq. ft. | 1 - 2 bedroom house | £85 |
| 100 sq. ft. | 3 bedroom house | £100 |
| 160 sq. ft. | 4 bedroom house | £130 |
| 320 sq. ft. | 5 - 6 bedroom house | £160 |
| 640 sq. ft. | Large house + attic + garage / large business | £265 |
Are you looking for a company to help you with your removal and storage? Always compare multiple quotes to find the removal company with the best service and price. Fill in the form and receive up to 6 removals quotes from removal companies near you. Finding a removal company has never been easier.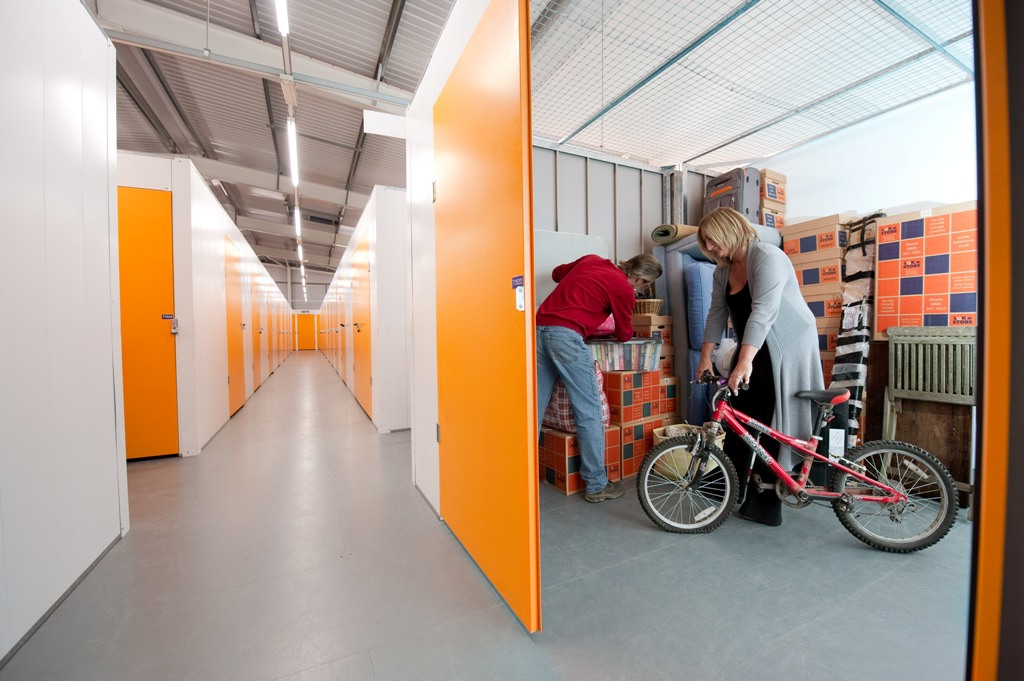 Why use a Removals and Storage Company?
Depending on your situation, you might want to enlist expert help with removals or storage to:
Declutter an apartment, perhaps to sell it.
Renovate a home (or one or two rooms), so you have extra space.
Travel abroad – on a gap year, or between jobs.
Start a new job in a different area of the country, or abroad.
Sell a property before buying elsewhere, so you need to delay the move.
Storage Security
Not only does using a commercial storage service ensure that your possessions are safe, secure and insured, but it also means there is no need to ask favours and risk possible out-of-pocket damage or losses.
Short-term Storage
Students may find extra rented space useful during the summer holidays. Some companies offer discounts for NUS cardholding members. For those who have already embarked on their career, some movers work with international partners to make European and worldwide moves easier, whether the emigration is for family, work or retirement reasons.
Storage for an International Removal
As storage options are available for home moves both within the UK and abroad, this type of service is practical and convenient if you are planning to work away on a short-term contract and come back later. If you store possessions and subsequently decide to move home, a removals service can collect the stored items with ease – your boxes will already be waiting, packed and prepared.
How Can a Removals and Storage Company help Me?
Eventually, almost everyone has to uproot and move. Relocations vary in their size and scale; a single person moving to a nearby city will face a smaller task than a young family with children and pets moving to a distant county. Moving needs detailed planning, good organisation and extra help; support from a professional removal company reduces the stress and extra work. Help and advice will be literally at hand.
Should you opt for storage rental as outlined above, several options are at your disposal: self-storage containers, lockers and larger rooms. Lockers or cabinets are suitable for collections, files, decorations, luggage or medium size boxes, whereas larger units will be necessary for bulky items, sports equipment, bicycles, clothing and furniture.
If you do not need regular access, container storage can represent a cost-effective solution. Ideal for students or for storing relatively few possessions, the various sizes and access plans means that with just a little planning and organisation, this option can work very well.
For regular access to a larger volume of belongings, whether 24-hour or during weekdays only (do remember to check!), self-storage in a lockable room may represent the best solution. As well as short or long-term storage needs for larger homes, this option works well for businesses that need to safeguard stock, store exhibition equipment or change premises.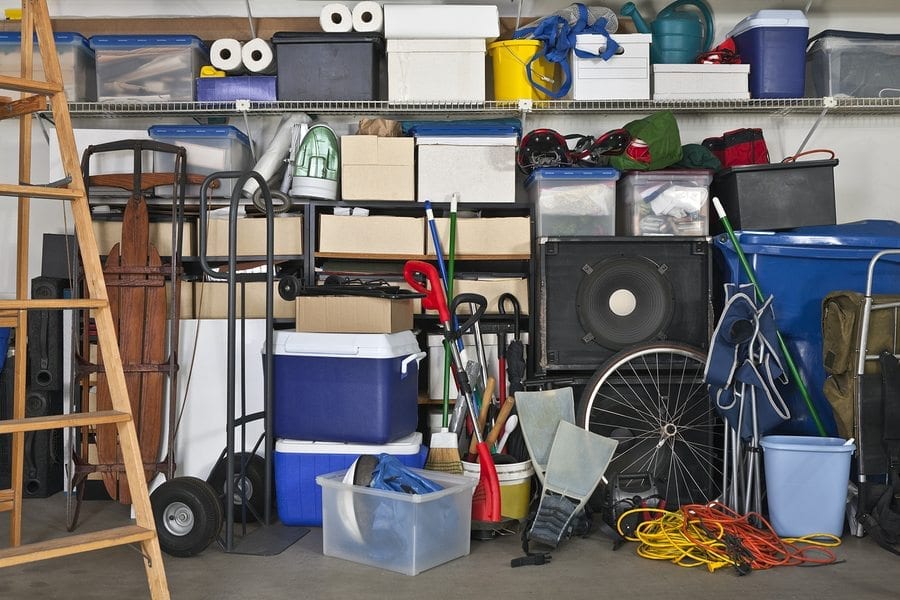 Conditions for Self-storage
With self-storage, it is usually necessary to arrange your own transport. Conversely, if you are working with a removals company, their staff may be able to assist with the handling. Alternatively, mobile self-storage services involve a container delivered to the door, along with assistance with packing and wrapping if required.
The latest commercial stores feature security systems including alarms, emergency lighting, surveillance and access control. You might wish to double-check the security arrangements and whether you need your own (heavy-duty) padlock to secure your rented locker, unit or room.
Tips for Using Removal and Storage Company
You may have noticed numerous man with a van companies out there. So, how does one choose the right removal or storage service?
First, finalise the removal arrangements. Agree the terms, check any storage charges and access fees (if applicable) and confirm the minimum notice periods. Storing any items you do not wish to sell is a useful way to minimise what you take with you on the day of the move. However, depending on their physical size and value, you may wish to consider selling or donating any surplus belongings to charity – except, of course, any that are of particular sentimental value or difficult and costly to replace.
Special care for delicate items
Moving companies also have set guidelines for handling valuable, sensitive possessions both during packing and storage. They provide special wrapping and packaging materials for delicate valuables such as art, exotic wood, fine leather, and piano removals. The companies will also provide special transportation and storage services depending on the nature of the value.
Removal and storage-companies strive to offer perfection, mostly in terms of the safety of your possessions. However, should accidents occur you are always guaranteed compensation; that is if you opt for the inclusion of insurance. The insurance covers all your possessions, including the valuables. It protects against several setbacks including damages and theft.
Storage is the most sought-after service by most movers. Some are students going on long holidays and cannot afford to move with everything. Others are employees involved in long international travels and have to vacate for a while. In other cases it involves a family selling their house to buy a new one and have to find storage space in the meantime.
Packing Tips when Using a Storage
On the day of the removal, the removal and storage company will send movers to take care of everything. This includes packing, whereby the movers will provide the necessary wrapping and other packing supplies.
Everything will be packed neatly to ensure that it is safe throughout the moving and storage period. All your possessions will be handled with caution to guarantee safety as well as privacy.
Tips to Save Money on Storage Companies and Services
Storage companies have varying rates for their services. You can enjoy the best services and still save big by following these simple tips:
Select several viable local storages and moving companies and perform a comprehensive analysis of their services and charges.
Consult your chosen company for consultation and try to see whether you can forego on some services to reduce unnecessary costs.
Handle some of the work yourself; for instance, you may save some money by doing the packing yourself.
Conclusion
Now that you know everything there is to know about removal and storage services in the UK you can go ahead and finalize your plans. Whether you are travelling overseas for a while, going for the summer holiday, or just looking for storage space, you are guaranteed to find the ideal moving and storage company for it.
Find the best Removals and Storage Company Near You
To help manage your move and make the big day as stress-free as possible, it is a good idea to obtain multiple estimates. By asking multiple quotes, you will be able to compare prices and ensure that the service will meet your needs. To make it easy, fill in our quote request form and receive up to 6 quotes from removal companies near you. By comparing quotes you can save up to 40% on the total costs of your removal and storage.