New to self storage and wondering how it might help you when you move? If so, then the following information will of great help in answering all of your most important questions about how these services operate, when to use them and the sort of thing that they can help you out with.
How Much Do Self Storage Facilities Cost?
The price that self storage companies charge for their services varies. This is usually down to the location of the facility itself and how well maintained it is. Brightly lit storage facilities in convenient locations, such as edge-of-town trading estates, with 24-hour manned receptions, tend to be in the upper pricing bracket. Conversely, storing your belongings in out-of-the-way locations with little by way of on-site customer service will cost you less.
Access to Self Storage Facility
The former tend to be used by customers who want a temporary storage solution whilst they sort out their belongings during relocation. The latter tend to be used by people who want longer-term storage for things that they will seldom need to access, such as an old car that they intend on doing up when they retire.
Premium Locations Prices
Prices vary according to where you live in the country. Some storage companies that operate in the UK's largest cities, like Glasgow, London, Manchester and Leeds, will charge more simply because space is at a premium. Locations in provincial towns, on the other hand, tend to be a little more competitive.
However, it all depends on how many operators there happen to be within a 10-mile or so radius of your address. This is why it is crucial for you to look around several service providers in your location to get the greatest value for money when using a storage provider to stow your possessions.
Self Storage Costs
Overall, prices are charged for according to the amount of space that you need. Below you will see a typical storage facility's pricing with an indication of how much space you will require for the average move – perhaps to bridge the gap between moving out and moving in. The space is given in square meters although some service providers will only give you pricing in square feet. As a rule of thumb, 2.5 square meters roughly approximates to 25 square feet.
| Size of Unit | Suited to | Price Per Month |
| --- | --- | --- |
| 2.5 sq m | Small furniture, a few storage crates | £30 - 50 |
| 5 sq m | Wardrobes, bedding, large TV | £60 - 80 |
| 7.5 sq m | Two bedroom flat or cottage | £70 - 90 |
| 10 sq m | Three bedroom house | £80 - 120 |
| 15 sq m | Four bedroom house | £100 - 150 |
| 30 sq m | Five and six bedroom houses | £150 - 200 |
| 60 sq m | Stock rooms, larger homes with garages | £220 - 250 |
Self Storage Size
As you can immediately see, the larger the unit that you rent, the lower the cost per square meter. If you need to rent a furnished home until your new house is built or completed on, then hiring a 30 square meter unit is likely to be enough for all but the largest properties. Always check the available height in each storage unit because if you stack things high, then you can fit more in for the given floor space. Most storage facilities offer no more headroom than that which you'd find in a typical shipping container.
Compare Quotes And Save Up To 40%
In order to obtain competitive pricing from up to 6 different storage providers in your locality, just complete this form. By doing so you will be able to have the operators in your area provide you with accurate quotations for the size of unit you require. It is so much simpler than ringing around to find out pricing and you can make huge savings by taking this approach since all of the companies know you are looking for the most cost-effective solution and will vie for your business accordingly.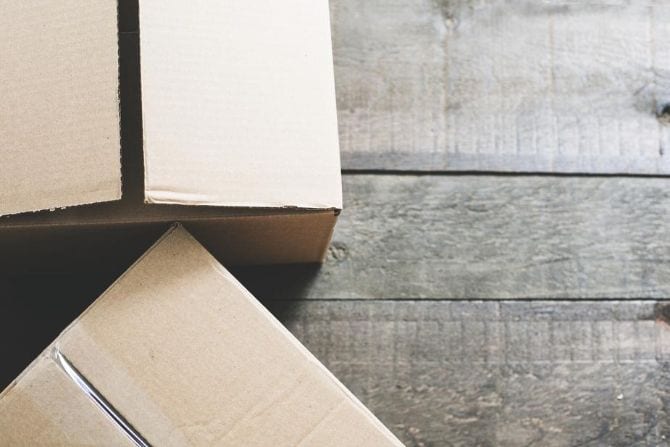 How Does Self Storage Work?
It really is simple to operate a storage facility yourself. All you need to do is to select the size of the unit that you require from the facility and move your items inside. When you move, this may be a little too much to organise on the same day, so it is advisable to secure your unit prior to the move.
Self Storage Security Conditions
Once you have your storage facility chosen, simply turn up and unload your belongings into the storage unit. Most will be completely sealed off from prying eyes and fully secure when you lock the door behind you. This means that you can rest assured that your items will be held safely until you return for them.
Some facilities allow for 24-hour access so that you can retrieve anything that you might need until the end of the rental agreement at any time. Others will provide you with access during office hours only or at the weekend.
Month by Month Rental Agreement
Once you have set up the payment for your unit, most agreements continue on a month by month basis until you are ready to move and take everything out of the facility. Look at the small print on your rental contract for any notice period that you might need to give, especially if you only expect to be using the storage facility for a short amount of time. When you have emptied your unit, simply return the keys and obtain a receipt for having done so.
Can Removal Companies Help Me?
In a word, yes. Removal companies sometimes have there own storage facilities which you can make use of for short spaces of time, perhaps while you organise your belongings with that of a partner you are moving in with. Some will also be able to offer you special deals because they have built up a relationship with local service providers that you can take advantage of. In addition, professional removals companies will be able to move your prized possessions into your chosen storage unit for you.
Let the Removal Company Takes Care of the Organisation
This means you can split the contents of your home – some to go into storage while others are transported to your new address for you. Not only does this lighten the workload, but expert removals operatives will commonly organise your belongings in your storage unit for you in a sensible way that makes the most of the space whilst still allowing you to reach anything you might need when the time arises.
Tips for Using Storage Facilities Yourself
Get help lifting heavy or bulky items. Storing things yourself does not need to mean having to do everything alone!
If you are worried about security, then choose a facility which has CCTV and other similar measures to prevent theft.
Sharing a larger unit with someone else you trust can be cheaper than going it alone but only if you rent the space for the same length of time.
Cover your items to protect them when you take them into the storage unit but also stop people from seeing exactly what it is you are leaving there.
Obtain some of the best prices for storage facilities by completing the online form below. You will be delighted with the results because they will be highly competitive and land in your inbox within a short space of time.