61 moving companies in Bolton
Below you find removal companies active in Bolton.

How Much do Removal Companies Cost in Bolton?
Are you moving house? To know the cost of your move you can contact removal companies in Bolton: they will offer you a price based on the determinants of your removal. The price, in fact, depends on the amount of items you need to move in your new house, the distance between the old and the new house, the use of extra moving services, such as packing, storing, cleaning, and assembly of furniture, and, last but not least, your moving date. Therefore, to receive an accurate moving quote, you should talk details with the removal company in Bolton. Often they will request an inspection to check whether there are accessibility challenges or particularly large items to transport. If you would like to know the average prices of house removal in the UK, check the table below. You will see how the extra packing service can impact the total cost of your removal.
| Number of bedrooms | Removal Costs | Extra packing costs | Total Cost |
| --- | --- | --- | --- |
| 1 | £400 | £75 | £475 |
| 2 | £500 | £120 | £620 |
| 3 | £700 | £150 | £850 |
| 4 | £900 | £200 | £1100 |
Get Custom-Tailored Quotes to Save Money on Removal Companies in Bolton
You're only a few steps away from receiving custom quotes from removal companies in Bolton. Fill out our quote request form to get up to 6 quotes and save big on your move. It is free, and there are no strings attached.Compare prices from several movers in Bolton and choose the one that you like best! We have a large selection of skilled and professional movers who are able to meet the toughest of needs. Arm yourself with as much information and move the smart way.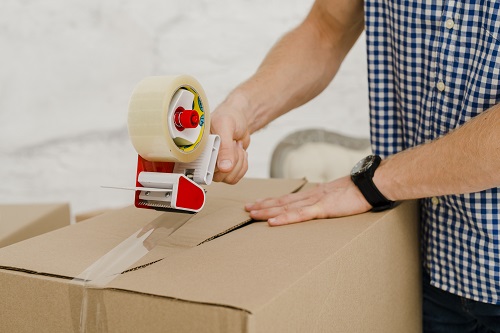 Local Removal Companies Costs in Bolton
When moving to another city within the UK, the volume and total distance are by far the most important factors that go into the total cost of removals.
Most removal companies base their cost estimates on an hourly basis while others charge based on the total number of miles, for example, £0.50 – £1 per mile. When discussing removal costs with removal companies in Bolton, make sure you understand how the costs are being calculated as well as the services that are included in the total price.
If the move is further than 200 miles from the old property, movers in Bolton may apply additional charges as the move becomes harder. The loval movers may have to work overtime and the costs of fuel over a longer distance will increase. If your move is to or from a close by city, such as Liverpool or Birkenhead, the removal companies might also not charge extra for miles travelled.
House removals in Bolton area
Searching for a removal company in Bolton? Don't forget to check out also the moving expert operating in the surrounding areas. Below you find certified companies in five of the closeby cities in the area of Bolton. Check out their profile and reviews and make the best choice for your move!
Moving Companies near Bolton
How to Best Prepare for Your Move to Bolton
Preparing your house removal in Bolton can take some time. For this reason below you find some useful moving house tips on how to get ready for your removal day:
Remember to change your address
The first important step is to change your address. This is important when it comes to paying your local taxes. Find out about the deadlines that must be met when registering in your new city.
Keep your utilities up to date
Of course, you may move at a time that does not exactly coincide with your billing cycle. If this is the case, it is highly recommended that you inform your utilities about your move as soon as possible.
The main factor in the price of your move is how much stuff you'll take. If you own things that you no longer want, you might be able to sell them.
Donate or throw some old stuff 
When moving to Bolton, you might want to think about the things you really don't need to bring. Even if you can't sell it, you can save money by getting rid of stuff you don't want or need anymore.
Pack with enough time in advance
If you want a speedy moving day, then packing in advance is a great idea. You can also bring costs down by packing everything yourself and having it ready for the movers in Bolton.
When Should you Request Quotes From Removal Companies in Bolton?
Moving house is a process no one looks forward to. Packing, cleaning, disassembling furniture, forwarding mail, and contacting utility companies takes a lot of time and effort, so the sooner you start preparing for the move, the easier life will be when the movers in Bolton come around.
We suggest to contact moving companies at least 6 weeks before your moving day: this allows both you and the company to prepare everything on time. Below you find a short checklist that can help you moving.
6-9 weeks before the move:
Make a detailed inventory. Take note of each item and decide whether you want to keep, donate, sell, or discard.
Start decluttering. Every move, no matter how big or small will involve throwing some items away, selling, or simply organising them. The sooner you start working on decluttering, the easier the rest of your move will be.
5-6 weeks before the move:
Decide on a removal company. Make sure to fill out a moving quote to see which removal companies in Bolton can take control of your move. If needed, arrange a home survey.
Start packing. Start with the items you don't need on a day-to-day basis. Categorise them into boxes by the type of room.
2-3 weeks before the move:
Make travel arrangements. If your new home is in another city that is far away, make hotel reservations and get your car serviced.
Gather your personal documents. Set aside your important documents so that you don't lose them in between all of the moving parts inside your home.
Get Free Quotes For Your Move!
Getting started is tough, so we're making it easy. We can connect you with removal companies in Bolton and making you save up to 40% with a short few minutes! Fill out our quote request form with no obligation and get up to 6 removal offers. It's the easy way to take the stress out of your move, find the best mover at the best price. Our professional and experienced movers in Bolton are always happy to help.