69 moving companies in Gillingham
Below you find removal companies active in Gillingham.

What are the Costs For Removal Companies in Gillingham?
The average cost of removal companies in Gillingham for a 2-bedroom house within the UK ranges between £400 to £900. This is calculated based on a variety of factors including, the total distance (point A to point B), total volume weight to be transported, mode of transport, and any additional services, such as packaging, disassembly, storage, and/or cleaning.
In the table below, we break down the removal costs for a 2-bedroom house with packing, disassembly, storage, and cleaning services selected.
| Service | Details | Average Cost |
| --- | --- | --- |
| Removal | Loading, transporting, and unloading your belongings from point A to point B. | £500 |
| Packing | Expert packing of items and furniture | £125 |
| Disassemble | Taking down furniture | £75 |
| Storage | Use of storage facility | £75 |
| Cleaning | Professional cleaning services | £150 |
| Total | 2-bedroom house removals | £900 |
You may not need additional services depending on the number of belongings and the distance between your current and future home. However, being aware of the services and costs available will help you determine where you can save money.
Receive Customised Quotes to Save On Removal Companies in Gillingham
You're just a few clicks away from receiving personalised quotes for your upcoming move.Fill out our request form to get up to 6 quotes and save on your move. It is free and without obligation. Comparing quotes will give you a better understanding of the price differences and logistical approaches to removal companies in Gillingham. Arm yourself with the best information and compare prices from several movers in Gillingham. It is up to you to choose the one that best suits your needs!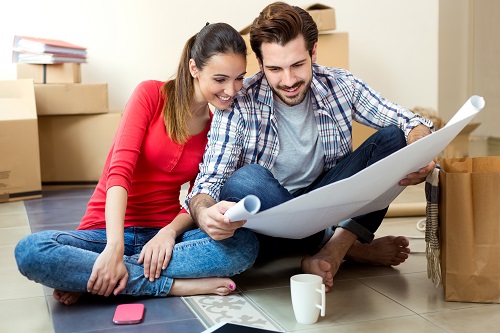 Moving with kids? Why a Local Removal Company in Gillingham is Convenient
When moving with kids, the work begins even earlier than usual. It's important to get your kids involved in the process and having fun with it from the beginning so that it becomes something to look forward to.
If your current home is not too far from your future home, it's a good idea to look for local removal companies in Gillingham that specialise in same day moves. Moving in one day will minimise the number of unfamiliar environments that your kids will have to deal with and make for an easier transition.
Maintaining as regular a schedule as possible will help your kids feel more comfortable during the whole process. Movers in Gillingham can vary quite a bit in price especially since there are more who are willing to do short moves, for example to Eastbourne or Worthing, so the best way to save money is to compare a handful of quotes to make sure that you are getting the best deal possible on your move.
Removals in Gillingham and the surrounding area
When looking for a removal company in Gillingham, don't forget to consider moving expert that operate in the surrounding area. To help you finding the best match for your removal, we have compiled a lists of the best reviews moving companies in each city.
Removal Companies in Gillingham and Cities Closeby
How to Best Take Vare of Your Pets During a House Move?
Relocating house can bring out plenty of emotion to you and your family, especially your pets. Animals can be sensitive to change so it is important to plan out the logistics for taking care of them throughout the entire journey. It is recommended to mention to your removal company in Gillingham who all is involved in the move, including your pets. That way they know to get the right moving van, place their food, toys, bed, in places that'll be easily available to you once they arrive at your new home. Below are some tips to consider.
Pets can sense change and become stressed. Make sure their basic needs are met throughout the whole move.
Carefully think through your pets experience during the move. Will you need to make a few pit stops on your way to your new house? Do you have enough food and water set aside for them during the ride?
Have a plan B in case the removal van or truck takes longer than expected due to traffic or other unforeseen factors.
Ask your mover in Gillingham for advice on how to best handle the move with your pet.
Benefits of Hiring Removal Companies in Gillingham
Movers in Gillingham might be able to help you in ways you didn't even realize. Check out our list of additional moving services that you may benefit from.
Special requirements: It is important to use the expertise of a professional moving company when handling special items to ensure they're transported safely to their new home.
Furniture lift: Do you have large or bulky items? A furniture lift can do the trick when stairwells and doors are too narrow for these items. Let your removal company know if a furniture lift will be needed.
Setting up and dismantling: Most professional moving companies are able to handle the assembly and disassembly of your furniture.
Cleaning: Many removal companies in Gillingham also offer cleaning services, which helps you get your old home ready for the landlord or owner.
Storage: If you need to store your things for a period while you make the transition to a new home, removal companies usually have short and long-term services for this.
Get No-Cost Quotes For Your Move Now
Sometimes the most difficult part is just beginning, so we've made it simple. We'll put you in contact with removal companies in Gillingham. It's easy to make the right choice when you compare and stand to save up to 40%! Fill out our quick and easy quote request form (no-obligation) and get up to 6 removal offers. Try it today and make your move to Gillingham hassle-free. Our certified movers in Gillingham are always happy to help!