48 moving companies in Stoke-on-Trent
Below you find removal companies active in Stoke-on-Trent.

What are the Average Costs of Removal Companies in Stoke-on-Trent?
Your moving costs is determined by many variable. Here, you'll find the main question to ask yourself to help removal companies determine your move's price. Make sure to keep them in mind when requesting quotes for moving companies in Stoke-on-Trent.
How many rooms will you move?: The more you move, the more it will cost to move them. Try to consolidate your belongings as much as possible before the move to get lower rates.
What's the distance to your new home?: Distance is a main contributor to the price.
Do you need any extra services?: Services like furniture disassembly, furniture reassembly, cleaning, packing, or storage should also factor in.
When is your move?: If you move on weekdays, you can save when compared to weekends. The more flexible you are, the cheaper your move can be.
How accessible are your old and new homes?: If you live up ten flights of stairs, your move might cost more than moving a one-story house with easy street access.
Below you find a table with average prices of house removal based on room and extra service.
| Number of bedrooms | Removal Costs | Extra packing costs | Total Cost |
| --- | --- | --- | --- |
| 1 | £300 - £400 | £50 - £120 | £350 - £520 |
| 2 | £400 - £500 | £100 - £150 | £500 - £650 |
| 3 | £500 - £700 | £100 - £200 | £600 - £900 |
| 4 | £600 - £900 | £200 - £300 | £800 - £1200 |
Get Personalized Quotes from Local Removal Companies in Stoke-on-Trent and Save Money
Do you want to find the best removal company? You're a few minutes away from getting custom quotes for movers in Stoke-on-Trent. Fill out our quote request form to receive up to 6 quotes and save big on your move. It costs nothing, and there's no obligation to use the companies who provide quotes. Compare prices from a handful of removal companies in Stoke-on-Trent and pick the one that suits you best! You'll move easily and at the best price present on the market.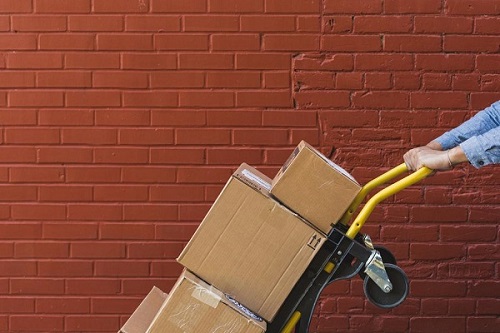 Things to Ask Your Removal Company in Stoke-on-Trent Regarding Removals Insurance
When you're looking for removal companies in Stoke-on-Trent, it's important that you check into all of the details of the removal insurance that you take out for your removal. Some policies cover different segments of your entire moving process, whereas others are truly from end-to-end.
Check all of the paperwork of your insurance before your move to make sure that it covers everything you need it to. This is very important when moving internationally but also for a close by removal to Birmingham. Goods-in-transit insurance should be included in your policy so that anything that shifts and breaks along the way is covered.
Make sure that you don't fall for any insurance policies that only cover your items until they are on the truck or even at the door of your new home. It's important that the insurance covers from the time the mover picks up the item at your old home to the time they set it down in your new one. Movers in Stoke-on-Trent should be able to walk you through all the options.
Removal expert in Stoke-on-Trent area
Are you moving whitin the Stoke-on-Trent area? Or you want to compare more companies? Then check out removal companies in the region or cities closeby. Below, you find information about local movers and the best way to get in contact with them.
House removals near Stoke-on-Trent
Ask Your Removal Company in Stoke-on-Trent About Storage Services for your Move
No matter how big or small the move is, moving needs detailed planning, especially if you are in need of storage services. Most removal companies in Stoke-on-Trent either offer storage services or partner with storage companies. It is best to consult with your movers in Stoke-on-Trent to see how it can best be arranged.
Storage costs depend on how big of storage place you need and the number of days you'll need to store your belongings. If you're moving approximate 1-bedroom worth of goods, you'll need a storage space of at least 70 cubic feet. This storage size ranges between £75- £90 per month.
There are several storage rental options for you to choose from. These options include self-storage containers, lockers, and large rooms.
Get Started on Your Move By Biring a Trusted Removal Company in Stoke-on-Trent
Make your life easier and move with ease by hiring a professional mover who will handle your move from A to Z. Below are four reasons to consider when thinking of hiring a removal company.
The moving company in Stoke-on-Trent has the know-how and experience: Removal companies are diligent about conducting regular checks around the area, alternate routes, and how to handle roadblocks.
Removal companies offer storage services: Removal companies in Stoke-on-Trent offer short and long-term storage services. Your moving company should be able to give advice on what works best.
Your belongings will be in good hands: Many moves involve the challenge of transporting special items, such as works of art, pianos, and instruments. It is best to use the expertise of professional movers in Stoke-on-Trent to ensure that your special items are transported to their new home undamaged.
They have the right equipment: When it comes to large or bulky items, a special solution may be required. A furniture lift can help when stairwells and doors are too narrow for these items.
Get Free Quotes For Your Move!
Getting started is tough, so we're making it easy. We can connect you with removal companies in Stoke-on-Trent and making you save up to 40% with a short few minutes! Fill out our quote request form with no obligation and get up to 6 removal offers. It's the easy way to take the stress out of your move, find the best mover at the best price. Our professional and experienced movers in Stoke-on-Trent are always happy to help.