You've come to the right place if you're moving house soon and are now looking for removal companies in Doncaster. We've compiled the best tips for hiring a moving company and making your move as stress-free as possible.
Find moving companies in Doncaster
Below you find removal companies active in Doncaster.

Cost of Removal Companies in Doncaster
Here, you'll find the main determinants of your move's price. Make sure to keep them in mind when requesting quotes for moving companies in Doncaster.
Total distance to be travelled: Distance is a huge factor in the cost of removal and it's fixed.
Additional services: Services like furniture dismantling, cleaning, packing, or storage should also factor in.
Time of the move: If you're planning on moving during peak season (May through September), federal holidays, or during weekends, moving costs will be higher.
Ease of access: How easy is it to access your home? Can vehicles access your building and park outside? If there are any complications, you'll most likely have to pay an extra cost.
Total volume of goods to be transported: Total number of goods you plan to transport
There are many things that can affect the price of removal companies in Doncaster. Knowing what they are ahead of time will help you figure out how to save money. In the table below you will find some price average based on extra services.
| Number of bedrooms | Removal Costs | Additional Costs (i.e. Packing Costs] | Cleaning Services |
| --- | --- | --- | --- |
| 1 | £200 - £350 | £50 - £70 | £15 - £20 per hour |
| 2 | £300 - £400 | £100 - £150 | £15 - £20 per hour |
| 3 | £400 - £600 | £200 - £300 | £15 - £20 per hour |
| 4 | £500 - £800 | £300 - £400 | £15 - £20 per hour |
Get Custom-Tailored Quotes to Save Money on Removal Companies in Doncaster
You're only a few steps away from receiving custom quotes from removal companies in Doncaster. Fill out our quote request form to get up to 6 quotes and save big on your move. It is free, and there are no strings attached.Compare prices from several movers in Doncaster and choose the one that you like best! We have a large selection of skilled and professional movers who are able to meet the toughest of needs. Arm yourself with as much information and move the smart way.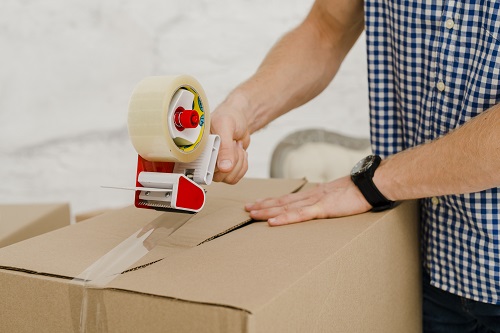 Local Removal Companies Costs in Doncaster
When moving to another city within the UK, the volume and total distance are by far the most important factors that go into the total cost of removals.
Most removal companies base their cost estimates on an hourly basis while others charge based on the total number of miles, for example, £0.50 – £1 per mile. When discussing removal costs with removal companies in Doncaster, make sure you understand how the costs are being calculated as well as the services that are included in the total price.
If the move is further than 200 miles from the old property, movers in Doncaster may apply additional charges as the move becomes harder. The loval movers may have to work overtime and the costs of fuel over a longer distance will increase. If your move is to or from a close by city, such as Huddersfield or Kingston upon Hull, the removal companies might also not charge extra for miles travelled.
House removals in Doncaster area
Searching for a removal company in Doncaster? Don't forget to check out also the moving expert operating in the surrounding areas. Below you find certified companies in five of the closeby cities in the area of Doncaster. Check out their profile and reviews and make the best choice for your move!
Moving Companies near Doncaster
Tips to Save Money on Removal Companies From or To Doncaster
Getting rid of things you don't need
Removal costs are mainly determined by the volume of moving goods. When moving to Doncaster, however, you not only have to think about the things you want to bring to your new home, but also the things you no longer want to keep. You can save money by getting rid of anything you no longer want or need, resulting in fewer items.
Packing yourself
To save on moving costs, one of the easiest things you can do is packing your possessions yourself. If you need to transport valuable or fragile items, you may want to leave the packaging of these items to the removal company in Doncaster. However, you can pack everyday items yourself, and it can be easier to unpack because you'll know exactly where you packed everything.
The right timing
The timing of your move is an important factor in calculating your removal costs. Depending on when you move, the prices of movers in Doncaster may vary significantly. This has to do with the fact that most relocations take place during the warmer months and on weekends. If possible, try to move on a weekday.
When Should you Request Quotes From Removal Companies in Doncaster?
Moving house is a process no one looks forward to. Packing, cleaning, disassembling furniture, forwarding mail, and contacting utility companies takes a lot of time and effort, so the sooner you start preparing for the move, the easier life will be when the movers in Doncaster come around.
We suggest to contact moving companies at least 6 weeks before your moving day: this allows both you and the company to prepare everything on time. Below you find a short checklist that can help you moving.
6-9 weeks before the move:
Make a detailed inventory. Take note of each item and decide whether you want to keep, donate, sell, or discard.
Start decluttering. Every move, no matter how big or small will involve throwing some items away, selling, or simply organising them. The sooner you start working on decluttering, the easier the rest of your move will be.
5-6 weeks before the move:
Decide on a removal company. Make sure to fill out a moving quote to see which removal companies in Doncaster can take control of your move. If needed, arrange a home survey.
Start packing. Start with the items you don't need on a day-to-day basis. Categorise them into boxes by the type of room.
2-3 weeks before the move:
Make travel arrangements. If your new home is in another city that is far away, make hotel reservations and get your car serviced.
Gather your personal documents. Set aside your important documents so that you don't lose them in between all of the moving parts inside your home.
Get Free Quotes For Your Move!
Getting started is tough, so we're making it easy. We can connect you with removal companies in Doncaster and making you save up to 40% with a short few minutes! Fill out our quote request form with no obligation and get up to 6 removal offers. It's the easy way to take the stress out of your move, find the best mover at the best price. Our professional and experienced movers in Doncaster are always happy to help.