Are you planning on moving house soon and are now searching for removal companies in Woking? Here, we cover the costs and services involved when hiring a removal company as well as important tips to ensure a successful move ahead.
Find moving companies in Woking
Below you find removal companies active in Woking.

What are the Costs For Removal Companies in Woking?
The average cost of removal companies in Woking for a 2-bedroom house within the UK ranges between £400 to £900. This is calculated based on a variety of factors including, the total distance (point A to point B), total volume weight to be transported, mode of transport, and any additional services, such as packaging, disassembly, storage, and/or cleaning.
In the table below, we break down the removal costs for a 2-bedroom house with packing, disassembly, storage, and cleaning services selected.
| Service | Details | Average Cost |
| --- | --- | --- |
| Removal | Loading, transporting, and unloading your belongings from point A to point B. | £500 |
| Packing | Expert packing of items and furniture | £125 |
| Disassemble | Taking down furniture | £75 |
| Storage | Use of storage facility | £75 |
| Cleaning | Professional cleaning services | £150 |
| Total | 2-bedroom house removals | £900 |
You may not need additional services depending on the number of belongings and the distance between your current and future home. However, being aware of the services and costs available will help you determine where you can save money.
Contact Removal Companies in Woking Today and Save
You're a few clicks away from getting customised quotes from movers in Woking. Fill out our online quote request form to receive up to 6 quotes and save on your move.There's no obligation to use the companies who provide quotes, and the best part is that it's free. Compare prices from removal companies in Woking and decide on the one that meets your exact needs.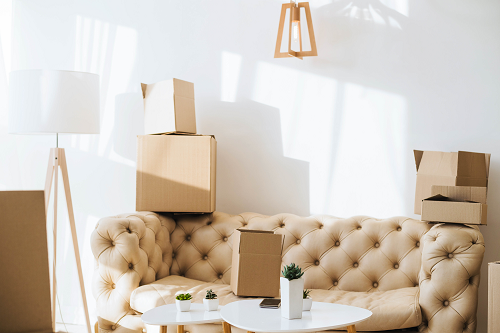 What is Included in The Cost of a Removal Company in Woking?
When you ask removal quotes to company in Woking they will ask you some questions related to your house move in order to fill out the expected cost of the job. Usually, a removal company offer a complete house removal service, including loading, transport and unloading of your belongings at destination. If you are moving to a close by city such as Crawley the company will not charge you extra for the amount miles travelled. For further cities, instead, you might need to pay a surcharge. Other services such as packing, disassemble or assemble of furniture, removal of large items, storage unit and other are not included in the house removal price. Therefore, when you ask extra services you can expect higher costs. However, many companies offer competitive prices and by comparing quotes you'll be able to find the price and the service that better suits you. To save money on your move think about what are the things you can do yourself, such as packing and loading.
Moving to Woking and the surrounding area
If you are looking for a moving company in Woking, check out also our partern in the surrounding cities. Finding a local removal company, in or closeby your city or arrival or departure, will help you save on the costs of your removal price. Check our certified companies in the pages below.
Removal Companies near Woking
How to Best Take Vare of Your Pets During a House Move?
Relocating house can bring out plenty of emotion to you and your family, especially your pets. Animals can be sensitive to change so it is important to plan out the logistics for taking care of them throughout the entire journey. It is recommended to mention to your removal company in Woking who all is involved in the move, including your pets. That way they know to get the right moving van, place their food, toys, bed, in places that'll be easily available to you once they arrive at your new home. Below are some tips to consider.
Pets can sense change and become stressed. Make sure their basic needs are met throughout the whole move.
Carefully think through your pets experience during the move. Will you need to make a few pit stops on your way to your new house? Do you have enough food and water set aside for them during the ride?
Have a plan B in case the removal van or truck takes longer than expected due to traffic or other unforeseen factors.
Ask your mover in Woking for advice on how to best handle the move with your pet.
When Should you Request Quotes From Removal Companies in Woking?
Moving house is a process no one looks forward to. Packing, cleaning, disassembling furniture, forwarding mail, and contacting utility companies takes a lot of time and effort, so the sooner you start preparing for the move, the easier life will be when the movers in Woking come around.
We suggest to contact moving companies at least 6 weeks before your moving day: this allows both you and the company to prepare everything on time. Below you find a short checklist that can help you moving.
6-9 weeks before the move:
Make a detailed inventory. Take note of each item and decide whether you want to keep, donate, sell, or discard.
Start decluttering. Every move, no matter how big or small will involve throwing some items away, selling, or simply organising them. The sooner you start working on decluttering, the easier the rest of your move will be.
5-6 weeks before the move:
Decide on a removal company. Make sure to fill out a moving quote to see which removal companies in Woking can take control of your move. If needed, arrange a home survey.
Start packing. Start with the items you don't need on a day-to-day basis. Categorise them into boxes by the type of room.
2-3 weeks before the move:
Make travel arrangements. If your new home is in another city that is far away, make hotel reservations and get your car serviced.
Gather your personal documents. Set aside your important documents so that you don't lose them in between all of the moving parts inside your home.
Find the Best Deal Now and Save on Your House Move!
Are you ready to talk to the right moving company for you? Just send a quote request to reliable removal companies in Woking. By comparing quotes in one place, you can easily figure out where you'll get the best value for your money. With potential savings of up to 40%, there's no reason not to compare several offers. Fill out our no strings attached inquiry form and get up to 6 removal offers. You'll be making sure your move to Woking is a walk in the park. Our experienced movers in Woking are happy to answer any questions.