Relocating can be stressful especially if you do it by yourself. Moving within or into Norwich city can be made easier and faster by hiring removal companies. Apart from helping you to transport your goods, they will also assist in the packing and unpacking of any luggage whether it is fragile or heavy.
The Pricing Rates of Removals Norwich
Many factors affect the cost of removals within and into Norwich city. They include:
1. The weight of the cargo
The heavier the cargo, the more expensive is the cost of removal. Lighter loads are cheaper to transport.
2. Distance of travel
Longer distances result in higher rates while short distances will attract lower rates. So get prepared with enough money if you know you are relocating to a new region.
3. The timing of the move
Norwich is a major economic centre in the East Anglia region. Therefore, most of its roads are busy throughout the day. Depending on the timing you set, pricing rates may go high during rush-hours and low during off-peak periods.
4. Method of transport
There are many methods of transport made available by Norwich Removals.
Here is a table that lists out the cost estimates of shipping containers for various bedroom sizes.
The Average cost of local and long-distance removals for different houses with a varying number of Bedrooms
Removals Norwich Costs
| Number of Rooms | Local | Long Distance |
| --- | --- | --- |
| 1 | £150 - £350 | £400 - £500 |
| 2 | £265 - £400 | £450 - £600 |
| 3 | £400 - £650 | £800 - £900 |
| 4 | £650 - £850 | £900 - £1,000 |
The more the number of bedrooms your house contains, the higher the charges you will incur. Removals Norwich transports your goods in 20 feet and 40 feet shipping containers. Preferably, the 20 feet containers are used when you have a smaller house while the 40 feet container is used when you have a larger house such as the 4 or 5 bedroomed house.
Get a removal company at a reasonable price
You can get a removal company to help you move your possessions into or within Norwich City at a reasonable price. All you need to do is fill out a request form to receive up to  6 removal quotes from reputable and trusted moving companies within Norwich City. The other advantage is that this form takes less than a minute to fill. You are also not charged any fees when choosing a removing company. Go ahead and get a removal quote right now from professional removers within Norwich City!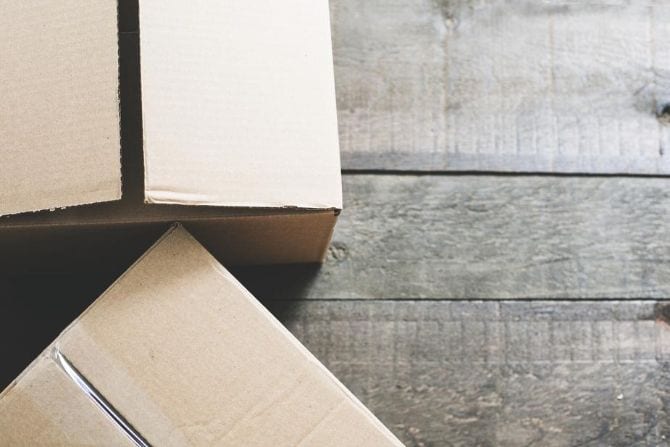 The costs of removal services within Norwich city
Moving companies within Norwich city perform various removal services such as storage of goods, parking services, handyman, cleaning and also delicate removals such as moving pianos at varying costs.
Type of Service
Benefits
Cost
Parking Permit
- To allow for parking in front of your property.
£15 - £35
Cleaning
- Cleaning of old and new house
£15 per hour
Disassembly and Assembly
- Help with assembly / disassembly of furniture
£125
Storage
- Space if you cannot move immediately
£30 per week
Piano Removal
- Proper care and specialist equipment for safe removal
- Remove and replace doors or windows for access
£120 - £480
Tips to make your relocation to Norwich smooth and simple
For safe relocation to a new region, there are many things you need to perform such as:
Conducting a home survey
Before you decide to move to Norwich, you should do a comprehensive research about the types of houses available in the city. You can learn more about the rental prices, safety, and amenities found in the different estates within Norwich City.
Identify a removal company
Once you have acquired a new home in Norwich, the next step is to hire a reputable removal company to help you moving house and bring your possessions safely from your old house into your new Norwich city home. Ensure you hire removal companies that are certified members of trade organizations because they can be easily held accountable in the event of any unfortunate happening during the move.
Prepare a list of your possession
To minimize the possibility of leaving behind any of your possessions, you should create a list of all the goods you intend to move to your new home or office. This list will be helpful when the goods are being packed into the removal vans because you will be counter marking each item put into the vehicle.
Before you hire a removal company to handle your possessions, you can compare several moving house quotes from different removal companies and choose one that offers reliable services at affordable prices. Removal Norwich offers a request form that you can fill within less than a minute and get access to 6 quotes from reputable and professional removal companies within Norwich.

Living in Norwich
Life is interesting in the city of Norwich because there are many activities to be done in this city. If you love shopping, then you will not be disappointed at all because Norwich has many big malls and supermarkets such as the Chapelfield and the Castle Mall. You will find restaurants and cafes where you can enjoy your free time.
Quality of Life in Norwich
There are also many good parks such the Eaton Park, Whitlingham and the famous Earlham Park where Taylor Swift had performed at one time. There are also many schools and universities in the city that can keep you busy if you are a bookworm. Despite being one of the finest cities in the United Kingdom, Norwich has one of the highest costs of living.
Benefits of hiring a removal company
Removal companies will help you pack and unpack your goods during the relocation period. They also help you save on time and money that would have been wasted if you chose to move on your own.
1 – Moving management
Removal companies can help you manage your relocation process smoothly. They ensure your possession is packed effectively and arrives at the new location with the stipulated time frame. Removals Norwich can help you find a reputable moving company today!
2 – Safety
During relocation, there are many risks involved when handling the equipment within your home. You can get injured when you mishandle sharp or fragile items such as glassware and even furniture. Removal companies have professional employees with vast experience on how to safely pack and unpack such goods without anybody getting hurt.
3 – Save on time
You pack and relocate faster if you have the help of many people experienced in this field. Hiring removal companies to assist you in transporting your items to your new home can save you a lot of time and energy.
Hire a Reputable Removal Company Today
Just within less than a minute you can fill out a request form and get up to 6 removal quotes from professional moving companies within and around Norwich city. If you want work with reputable moving companies to move your household items today, then get the request form today from Removals Norwich.