62 moving companies in Bedford
Below you find removal companies active in Bedford.

What is the Average Cost of Removal Companies in Bedford?
When you decide to move house, the costs can vary depending on many variables. That's why it's important to share the details of your removal with moving companies which will return you a more precise moving price estimate. The factors to keep in mind when requesting quotes for removal companies in Bedford are many but the most important one are the size of your move, the distance, other extra services (such as piano removal or vehicle) and the moving date. Every move is unique, and many things can affect the price. Knowing the potential costs ahead of time will help you figure out how to save money. In the following table you find average prices for a 1-bedroom house removal in the UK.
| Service | Details | Average Cost |
| --- | --- | --- |
| Removal | Loading, transporting, and unloading your belongings from point A to point B. | £350 |
| Packing | Expert packing of items and furniture | £75 |
| Disassemble | Taking down furniture | £50 |
| Storage | Use of storage facility | £50 |
| Cleaning | Professional cleaning services | £100 |
| Total | 1-bedroom house removals | £625 |
Find Removal Companies in Bedford Today to Save on Your Move
You're a few clicks away from getting customised quotes for movers in Bedford. Fill out our online quote request form to receive up to 6 quotes and save on your move.There's no obligation to use the companies who provide quotes, and the best part is that it's free. Compare prices from removal companies in Bedford and decide on the one that meets your exact needs.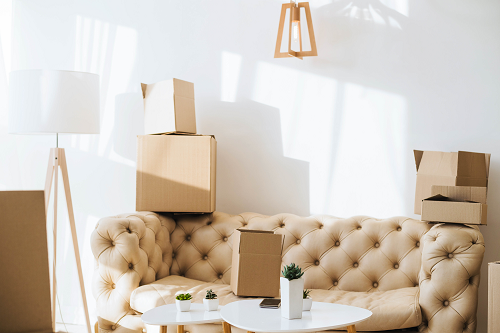 When is the Best Time to Move With a Removal Companies in Bedford?
What is the best time of year to move to or from Bedford? This depends on many factors. When it comes to cost, if you avoid the summer, you're sure to save on your local moving company. Unfortunately, most families with kids cannot avoid this peak season without an interruption to the academic year.
Spring and autumn tend to have more reasonable rates, so if you can pick one of these seasons, you'll get good prices while still avoiding the worst weather of the year. That said, removal companies in Bedford are sensitive to demand, so if you move in the winter, you may find some of the best rates of the year.
The same is true for the most in-demand days of the week. Most people try to move on a weekend or long weekend, so moving in the middle of the week and trying to avoid holidays is usually the best idea. Tuesdays and Wednesdays are great choices.
If you are moving to a close by city, such as Rayleigh or Basildon, most mover will be able to offer you a competitive price all year long.
Removal expert in Bedford area
Are you moving whitin the Bedford area? Or you want to compare more companies? Then check out removal companies in the region or cities closeby. Below, you find information about local movers and the best way to get in contact with them.
House removals near Bedford
Tips for Making the Moving Day Stress-Free
If you want to have a stress-free moving day, moving checklists and preparation are highly suggested. Below we offer you some suggestion to make your removal easy.
Ask your removal company in Bedford for an estimated time-frame for their work so that you can schedule a cleaning service to stop by once the movers are all done.
Don't forget to consider how long it will be until you're into your new place so that you can pack accordingly and keep your essentials clothes at hand.
It may go without saying, but make sure you wake up well before the movers arrive to avoid any time crunch once they're at your door. Plan out a quick but energizing breakfast that you can prepare the night before to avoid having to do much on the big day.
Maybe even run out to a local café to pick something up so you can have everything completely packed. If you bring some coffee or snacks for the movers in Bedford, they'll be sure to take extra special care of your belongings.
4 Reasons to Hire a Removal Company in Bedford
Partnering with a moving expert can help reduce stress and make your life easier by simplifying your move. Below are four reasons to consider when thinking of hiring a removal company.
1. Your belongings will be handled properly: Many moves involve the challenge of transporting special items, such as works of art and instruments. It is best to use the expertise of professional movers in Bedford to ensure that your special items are transported to their new home undamaged.
2. They have the right equipment: When it comes to large or bulky items, a special solution may be required. A furniture lift can help when stairwells and doors are too narrow for these items.
3. The moving company in Bedford is familiar with the area: Removal companies are diligent about conducting regular checks around the area, alternate routes, and how to handle roadblocks.
4. Removal companies offer storage services or partner with them: It often happens that the old and new leases do not overlap in time so that an immediate move into the new home is possible. In such cases, it is advisable to keep your furniture somewhere safe. Removal companies in Bedford offer short and long-term services for this. Your moving company should be able to give advice on what works best.
Find the Best Deal Now and Save on Your House Move!
Are you ready to talk to the right moving company for you? Just send a quote request to reliable removal companies in Bedford. By comparing quotes in one place, you can easily figure out where you'll get the best value for your money. With potential savings of up to 40%, there's no reason not to compare several offers. Fill out our no strings attached inquiry form and get up to 6 removal offers. You'll be making sure your move to Bedford is a walk in the park. Our experienced movers in Bedford are happy to answer any questions.