38 moving companies in Gateshead
Below you find removal companies active in Gateshead.

What is the Average Cost of Removal Companies in Gateshead?
When you decide to move house, the costs can vary depending on many variables. That's why it's important to share the details of your removal with moving companies which will return you a more precise moving price estimate. The factors to keep in mind when requesting quotes for removal companies in Gateshead are many but the most important one are the size of your move, the distance, other extra services (such as piano removal or vehicle) and the moving date. Every move is unique, and many things can affect the price. Knowing the potential costs ahead of time will help you figure out how to save money. In the following table you find average prices for a 1-bedroom house removal in the UK.
| Service | Details | Average Cost |
| --- | --- | --- |
| Removal | Loading, transporting, and unloading your belongings from point A to point B. | £350 |
| Packing | Expert packing of items and furniture | £75 |
| Disassemble | Taking down furniture | £50 |
| Storage | Use of storage facility | £50 |
| Cleaning | Professional cleaning services | £100 |
| Total | 1-bedroom house removals | £625 |
Get Personalized Quotes from Local Removal Companies in Gateshead and Save Money
Do you want to find the best removal company? You're a few minutes away from getting custom quotes for movers in Gateshead. Fill out our quote request form to receive up to 6 quotes and save big on your move. It costs nothing, and there's no obligation to use the companies who provide quotes. Compare prices from a handful of removal companies in Gateshead and pick the one that suits you best! You'll move easily and at the best price present on the market.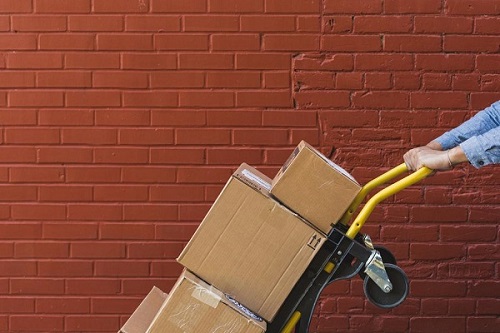 When is the Best Time to Move With a Removal Companies in Gateshead?
What is the best time of year to move to or from Gateshead? This depends on many factors. When it comes to cost, if you avoid the summer, you're sure to save on your local moving company. Unfortunately, most families with kids cannot avoid this peak season without an interruption to the academic year.
Spring and autumn tend to have more reasonable rates, so if you can pick one of these seasons, you'll get good prices while still avoiding the worst weather of the year. That said, removal companies in Gateshead are sensitive to demand, so if you move in the winter, you may find some of the best rates of the year.
The same is true for the most in-demand days of the week. Most people try to move on a weekend or long weekend, so moving in the middle of the week and trying to avoid holidays is usually the best idea. Tuesdays and Wednesdays are great choices.
If you are moving to a close by city, such as Middlesbrough or Newcastle upon Tyne, most mover will be able to offer you a competitive price all year long.
Removal expert in Gateshead area
Are you moving whitin the Gateshead area? Or you want to compare more companies? Then check out removal companies in the region or cities closeby. Below, you find information about local movers and the best way to get in contact with them.
House removals near Gateshead
How to Prepare Large, Bulky Items For Your Move
You are preparing a removal and you have some large items to bring into your new home. First, ask yourself this question: can you do it or do you need professional help? If the item is too complicated, it's not worth risking injuries or damaging the item itself. Ask movers in Gateshead and let them handle it: the removal cost is usually affordable and your move is easier with a company. In this case it's important to take time to think through the logistics of your move. Will your piano fit through the door and around the corner? Do you need to break it down into smaller pieces? Will you need special equipment to move large items, such as a roller table? If so, it's best to inform your removal company in Gateshead so they can bring the right gear. Be sure to talk to your moving company about furniture blankets, pads or bubble wrap for protecting the floor and walls.
Consider removing furniture legs, handles, and pulls. Be sure to label everything you remove so you or the moving company can put it back in its correct room. Painter's tape is a great option for labels on the fly. By getting some help from a removal expert, your large item removal will be easy.
Compare International Removal Companies in Gateshead When Moving Abroad
European removals
You're taking the plunge and moving to another country! There are quite a few options on the table, so let's jump right in. No matter what, you'll need to use some degree of road transportation for your belongings to get to your final destination. If you're short on budget and time isn't an issue, you can save big time by choosing a sea freight option. It takes longer, but your wallet will thank you. Experienced movers in Gateshead are happy to guide you through the various options and recommend an option that best fits your needs.
Long-distance removals
In addition to the points above, you might also take air freight into account. Faraway moves to different continents may make sea and land options unfeasible or impossible. You'll likely also need to double up on the amount of luggage that you take along as it usually takes longer to receive your belongings. The majority of inter-continental moves are via shipping containers since it's the cheapest option and there are many removal companies in Gateshead to choose from who have a long track record of experience.
Get No-Cost Quotes For Your Move Now
Sometimes the most difficult part is just beginning, so we've made it simple. We'll put you in contact with removal companies in Gateshead. It's easy to make the right choice when you compare and stand to save up to 40%! Fill out our quick and easy quote request form (no-obligation) and get up to 6 removal offers. Try it today and make your move to Gateshead hassle-free. Our certified movers in Gateshead are always happy to help!