36 moving companies in Hartlepool
Below you find removal companies active in Hartlepool.

Cost of Removal Companies in Hartlepool
Here, you'll find the main determinants of your move's price. Make sure to keep them in mind when requesting quotes for moving companies in Hartlepool.
Total distance to be travelled: Distance is a huge factor in the cost of removal and it's fixed.
Additional services: Services like furniture dismantling, cleaning, packing, or storage should also factor in.
Time of the move: If you're planning on moving during peak season (May through September), federal holidays, or during weekends, moving costs will be higher.
Ease of access: How easy is it to access your home? Can vehicles access your building and park outside? If there are any complications, you'll most likely have to pay an extra cost.
Total volume of goods to be transported: Total number of goods you plan to transport
There are many things that can affect the price of removal companies in Hartlepool. Knowing what they are ahead of time will help you figure out how to save money. In the table below you will find some price average based on extra services.
| Number of bedrooms | Removal Costs | Additional Costs (i.e. Packing Costs] | Cleaning Services |
| --- | --- | --- | --- |
| 1 | £200 - £350 | £50 - £70 | £15 - £20 per hour |
| 2 | £300 - £400 | £100 - £150 | £15 - £20 per hour |
| 3 | £400 - £600 | £200 - £300 | £15 - £20 per hour |
| 4 | £500 - £800 | £300 - £400 | £15 - £20 per hour |
Contact Removal Companies in Hartlepool Today
Are you looking for the right house mover at the right price? You're a few clicks away from getting customised quotes for moving companies in Hartlepool. Fill out our online quote request form to receive up to 6 quotes and save on your move. There's no obligation to use the companies who provide quotes, and the best part is that it's free. Compare prices from removal companies in Hartlepool and decide on the one that meets your exact needs.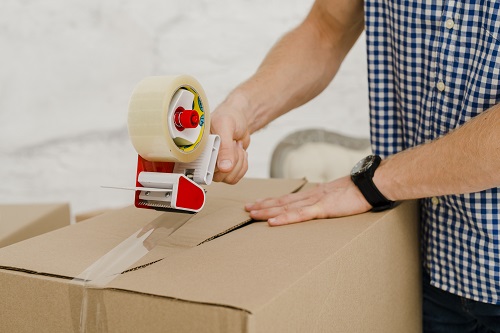 Examples of Average Costs for Removal Companies in Hartlepool
The total distance to-be-travelled is among one of the most important factors that affect the total cost of removal companies in Hartlepool. The further away your destination is from your current home, the more you'll have to pay for your house removal. Some movers in Hartlepool either charge a certain amount per hour plus another per mile or simply charge a specific amount per mile. For example, when moving from Hartlepool to Newcastle upon Tyne, you can expect and extra cost of £1 per mile for an average of £40 more on the total.
Aside from the cost of removal and additional services you add-on, there are certain factors that will affect your total cost. Being aware of these during your planning phase will help you identify areas to save on your removals in Hartlepool.
Time of year: Do you plan to move during the weekend or on a weekday? What about on a federal holiday? Are you flexible on dates?
Accessibility: Is it easy to access your current home and your new one to pick up and deliver your belongings?
Mode of transport: What type of vehicle is needed to make the move happen?
House removals in Hartlepool area
Searching for a removal company in Hartlepool? Don't forget to check out also the moving expert operating in the surrounding areas. Below you find certified companies in five of the closeby cities in the area of Hartlepool. Check out their profile and reviews and make the best choice for your move!
Moving Companies near Hartlepool
Tips for Making the Moving Day Stress-Free
If you want to have a stress-free moving day, moving checklists and preparation are highly suggested. Below we offer you some suggestion to make your removal easy.
Ask your removal company in Hartlepool for an estimated time-frame for their work so that you can schedule a cleaning service to stop by once the movers are all done.
Don't forget to consider how long it will be until you're into your new place so that you can pack accordingly and keep your essentials clothes at hand.
It may go without saying, but make sure you wake up well before the movers arrive to avoid any time crunch once they're at your door. Plan out a quick but energizing breakfast that you can prepare the night before to avoid having to do much on the big day.
Maybe even run out to a local café to pick something up so you can have everything completely packed. If you bring some coffee or snacks for the movers in Hartlepool, they'll be sure to take extra special care of your belongings.
Get Started on Your Move By Biring a Trusted Removal Company in Hartlepool
Make your life easier and move with ease by hiring a professional mover who will handle your move from A to Z. Below are four reasons to consider when thinking of hiring a removal company.
The moving company in Hartlepool has the know-how and experience: Removal companies are diligent about conducting regular checks around the area, alternate routes, and how to handle roadblocks.
Removal companies offer storage services: Removal companies in Hartlepool offer short and long-term storage services. Your moving company should be able to give advice on what works best.
Your belongings will be in good hands: Many moves involve the challenge of transporting special items, such as works of art, pianos, and instruments. It is best to use the expertise of professional movers in Hartlepool to ensure that your special items are transported to their new home undamaged.
They have the right equipment: When it comes to large or bulky items, a special solution may be required. A furniture lift can help when stairwells and doors are too narrow for these items.
Look for the Best Deals and Local Removal Companies
Are you ready to find the right moving company for you? Your next step is sending a quote request to reliable removal companies in Hartlepool. If you see multiple price quotes in one place, you can easily figure out which one offers the best value for money. With a savings potential of up to 40%, you benefit enormously from comparing several offers. Fill out our no-obligation inquiry form and receive up to 6 removal offers. In this way, you increase your chances of a successful and easy move in Hartlepool. Our experienced movers in Hartlepool are happy to help and answer any questions you may have.