68 moving companies in Salford
Below you find removal companies active in Salford.

What are the Costs For Removal Companies in Salford?
The average cost of removal companies in Salford for a 2-bedroom house within the UK ranges between £400 to £900. This is calculated based on a variety of factors including, the total distance (point A to point B), total volume weight to be transported, mode of transport, and any additional services, such as packaging, disassembly, storage, and/or cleaning.
In the table below, we break down the removal costs for a 2-bedroom house with packing, disassembly, storage, and cleaning services selected.
| Service | Details | Average Cost |
| --- | --- | --- |
| Removal | Loading, transporting, and unloading your belongings from point A to point B. | £500 |
| Packing | Expert packing of items and furniture | £125 |
| Disassemble | Taking down furniture | £75 |
| Storage | Use of storage facility | £75 |
| Cleaning | Professional cleaning services | £150 |
| Total | 2-bedroom house removals | £900 |
You may not need additional services depending on the number of belongings and the distance between your current and future home. However, being aware of the services and costs available will help you determine where you can save money.
Contact Removal Companies in Salford Today and Save
You're a few clicks away from getting customised quotes from movers in Salford. Fill out our online quote request form to receive up to 6 quotes and save on your move.There's no obligation to use the companies who provide quotes, and the best part is that it's free. Compare prices from removal companies in Salford and decide on the one that meets your exact needs.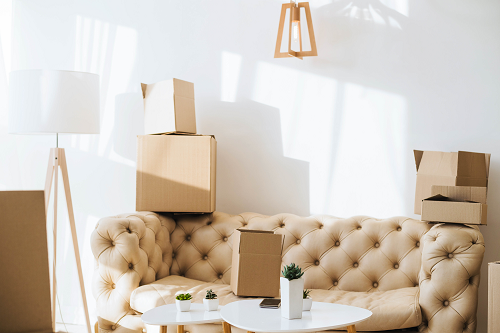 Moving with kids? Why a Local Removal Company in Salford is Convenient
When moving with kids, the work begins even earlier than usual. It's important to get your kids involved in the process and having fun with it from the beginning so that it becomes something to look forward to.
If your current home is not too far from your future home, it's a good idea to look for local removal companies in Salford that specialise in same day moves. Moving in one day will minimise the number of unfamiliar environments that your kids will have to deal with and make for an easier transition.
Maintaining as regular a schedule as possible will help your kids feel more comfortable during the whole process. Movers in Salford can vary quite a bit in price especially since there are more who are willing to do short moves, for example to Sale or Birkenhead, so the best way to save money is to compare a handful of quotes to make sure that you are getting the best deal possible on your move.
Removals in Salford and the surrounding area
When looking for a removal company in Salford, don't forget to consider moving expert that operate in the surrounding area. To help you finding the best match for your removal, we have compiled a lists of the best reviews moving companies in each city.
Removal Companies in Salford and Cities Closeby
Ask Your Removal Company in Salford About Storage Services for your Move
No matter how big or small the move is, moving needs detailed planning, especially if you are in need of storage services. Most removal companies in Salford either offer storage services or partner with storage companies. It is best to consult with your movers in Salford to see how it can best be arranged.
Storage costs depend on how big of storage place you need and the number of days you'll need to store your belongings. If you're moving approximate 1-bedroom worth of goods, you'll need a storage space of at least 70 cubic feet. This storage size ranges between £75- £90 per month.
There are several storage rental options for you to choose from. These options include self-storage containers, lockers, and large rooms.
Services Offered by Removal Companies in Salford
Removal companies in Salford might be able to help you in ways you didn't even realize. Check out our list of additional services that you may benefit from.
Setting up and dismantling: Most professional moving companies are able to handle the assembly and disassembly of your furniture so that your new place is ready to live in as quickly as possible. This can be a huge time-saver and it makes the process much easier.
Packing: Packing your things can be one of the most annoying tasks during your move. If you hire a removal company to do it for you, you can spend your time and energy on other things. Additionally, you can rest assured that your possessions are packed professionally.
Cleaning: Many movers in Salford also offer cleaning services, which helps you get your old home ready for the landlord or owner.
Storage: Sometimes you need to store your things for a period while you make the transition to a new home. In these cases, it's important to keep your furniture somewhere safe. Removal companies usually have short and long-term services for this.
Special requirements: Some moves involve the transportation of special items, such as works of art and instruments. With special requirements like these, it is important to use the expertise of a professional moving or relocation company to ensure that your special items are transported to their new home without complications.
Furniture lift: Large or bulky items might need a special solution. A furniture lift can do the trick when stairwells and doors are too narrow for these items. Let your removal company know if a furniture lift will be needed.
Find the Best Deal Now and Save on Your House Move!
Are you ready to talk to the right moving company for you? Just send a quote request to reliable removal companies in Salford. By comparing quotes in one place, you can easily figure out where you'll get the best value for your money. With potential savings of up to 40%, there's no reason not to compare several offers. Fill out our no strings attached inquiry form and get up to 6 removal offers. You'll be making sure your move to Salford is a walk in the park. Our experienced movers in Salford are happy to answer any questions.