42 moving companies in Swindon
Below you find removal companies active in Swindon.

What are the Costs For Removal Companies in Swindon?
The average cost of removal companies in Swindon for a 2-bedroom house within the UK ranges between £400 to £900. This is calculated based on a variety of factors including, the total distance (point A to point B), total volume weight to be transported, mode of transport, and any additional services, such as packaging, disassembly, storage, and/or cleaning.
In the table below, we break down the removal costs for a 2-bedroom house with packing, disassembly, storage, and cleaning services selected.
| Service | Details | Average Cost |
| --- | --- | --- |
| Removal | Loading, transporting, and unloading your belongings from point A to point B. | £500 |
| Packing | Expert packing of items and furniture | £125 |
| Disassemble | Taking down furniture | £75 |
| Storage | Use of storage facility | £75 |
| Cleaning | Professional cleaning services | £150 |
| Total | 2-bedroom house removals | £900 |
You may not need additional services depending on the number of belongings and the distance between your current and future home. However, being aware of the services and costs available will help you determine where you can save money.
Contact Removal Companies in Swindon Today and Save on Your Move!
You're a few clicks away from getting customised quotes for movers in Swindon. Fill out our online quote request form to receive up to 6 quotes and save on your move.There's no obligation to use the companies who provide quotes, and the best part is that it's free. Compare prices from removal companies in Swindon and decide on the one that meets your exact needs.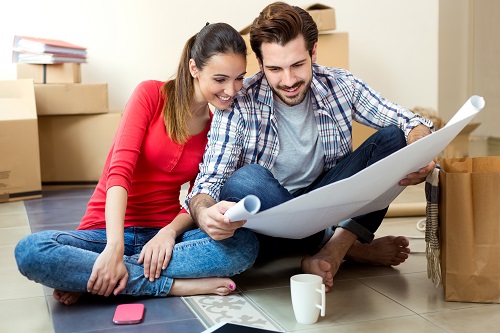 Local Removal Companies Costs in Swindon
When moving to another city within the UK, the volume and total distance are by far the most important factors that go into the total cost of removals.
Most removal companies base their cost estimates on an hourly basis while others charge based on the total number of miles, for example, £0.50 – £1 per mile. When discussing removal costs with removal companies in Swindon, make sure you understand how the costs are being calculated as well as the services that are included in the total price.
If the move is further than 200 miles from the old property, movers in Swindon may apply additional charges as the move becomes harder. The loval movers may have to work overtime and the costs of fuel over a longer distance will increase. If your move is to or from a close by city, such as Plymouth or Bristol, the removal companies might also not charge extra for miles travelled.
House removals in Swindon area
Searching for a removal company in Swindon? Don't forget to check out also the moving expert operating in the surrounding areas. Below you find certified companies in five of the closeby cities in the area of Swindon. Check out their profile and reviews and make the best choice for your move!
Moving Companies near Swindon
Things to Check Off Before Moving House
Above, we showed you how much you might pay for removal companies in Swindon. Here are some more suggestions on how to prepare for your move:
Don't forget to change your address
Setting up post forwarding will ensure you don't miss a single correspondence. Also think about who else might need to have your new address like your job, city hall, and your friends and family. We offer a great change of address checklist that can help you keep everything under control.
Keep your utilities up to date
You might move at a time that isn't in line with your billing cycle. If this is the case, it is very important that you inform your utilities about your move so that they know what to expect and only bill you for what you use.
The more you take, the more you'll pay for your move. If you own things that you don't want any longer, try selling them.
Throw some old stuff away
When moving to Swindon, it could be good to think about the stuff you no longer need. If you can't sell it, it might still be worth getting rid of things you don't want or need.
When you decide to handle packing yourself, it's easy to leave it until the last moment and create a time crunch. Don't complicate your moving day! Pack in advance and make sure you don't stress yourself out with procrastination. You can also have the movers in Swindon do the packing for you before bringing everything to Swindon.
European and Intercontinental Removal Companies in Swindon.
When dealing with international removals, you'll be looking into quite a few more factors than you would with a domestic move. Not all removal companies in Swindon will be willing to handle an international removal. Furthermore, if you are moving quite far away, you might have to deal with services that most movers in Swindon are not even equipped to handle.
Depending how far away you'll move and how fast you need your belongings to arrive there, you'll have a handful of options at your disposal. If you can't access your new home by land, you'll have to consider shipping by sea or by air. Sea freight is usually the cheapest option, and air is the most expensive.
Either one will also include a land element from the port or airport to your door. International removal might have also extra costs due to customs duty. Also, the longer your stuff will travel, the greater the chance that something will break, so look into insurance that will cover your belongings the whole way!
Get Free Quotes For Your Move!
Getting started is tough, so we're making it easy. We can connect you with removal companies in Swindon and making you save up to 40% with a short few minutes! Fill out our quote request form with no obligation and get up to 6 removal offers. It's the easy way to take the stress out of your move, find the best mover at the best price. Our professional and experienced movers in Swindon are always happy to help.