Moving soon? If you're looking for removal companies in Edinburgh, we can help with that. Check out our best tips for hiring a moving company and freeing up your mind for all of the other decisions that come with a move.
Find moving companies in Edinburgh
Below you find removal companies active in Edinburgh.

What are the Costs For Removal Companies in Edinburgh?
The average cost of removal companies in Edinburgh for a 2-bedroom house within the UK ranges between £400 to £900. This is calculated based on a variety of factors including, the total distance (point A to point B), total volume weight to be transported, mode of transport, and any additional services, such as packaging, disassembly, storage, and/or cleaning.
In the table below, we break down the removal costs for a 2-bedroom house with packing, disassembly, storage, and cleaning services selected.
| Service | Details | Average Cost |
| --- | --- | --- |
| Removal | Loading, transporting, and unloading your belongings from point A to point B. | £500 |
| Packing | Expert packing of items and furniture | £125 |
| Disassemble | Taking down furniture | £75 |
| Storage | Use of storage facility | £75 |
| Cleaning | Professional cleaning services | £150 |
| Total | 2-bedroom house removals | £900 |
You may not need additional services depending on the number of belongings and the distance between your current and future home. However, being aware of the services and costs available will help you determine where you can save money.
Contact Removal Companies in Edinburgh Today and Save on Your Move!
You're a few clicks away from getting customised quotes for movers in Edinburgh. Fill out our online quote request form to receive up to 6 quotes and save on your move.There's no obligation to use the companies who provide quotes, and the best part is that it's free. Compare prices from removal companies in Edinburgh and decide on the one that meets your exact needs.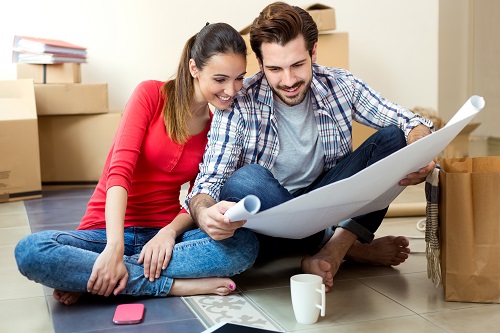 Factors Affecting the Cost of Removal Companies in Edinburgh
Once you get in contact with movers in Edinburgh, be prepared to answer all the questions related to your move. These will help them determining the cost of your removal but also other logistic details, such as the type of removal van, moving boxes and time-frame of your move. As you communicate these details with the removal company of your choice, you will get more personalized quotes. Therefore, when contacting removal companies in Edinburgh, keep in mind the following items: the size of your move, the preferred mode of transportation, distance between your new and old house and other additional services you might need, such as packing, assembly of furniture.
Do you need to move internationally? Moving companies can offer you the best price and service for your international relocation. When, on the contrary, you're moving from Edinburgh to Dundee, Southampton or in area close by, our local removal companies will help you organize everything. Fill in the important information in the form and find local companies to get an accurate quote.
Moving to Edinburgh and the surrounding area
If you are looking for a moving company in Edinburgh, check out also our partern in the surrounding cities. Finding a local removal company, in or closeby your city or arrival or departure, will help you save on the costs of your removal price. Check our certified companies in the pages below.
Removal Companies near Edinburgh
Ask Your Removal Company in Edinburgh About Storage Services for your Move
No matter how big or small the move is, moving needs detailed planning, especially if you are in need of storage services. Most removal companies in Edinburgh either offer storage services or partner with storage companies. It is best to consult with your movers in Edinburgh to see how it can best be arranged.
Storage costs depend on how big of storage place you need and the number of days you'll need to store your belongings. If you're moving approximate 1-bedroom worth of goods, you'll need a storage space of at least 70 cubic feet. This storage size ranges between £75- £90 per month.
There are several storage rental options for you to choose from. These options include self-storage containers, lockers, and large rooms.
Top Questions to Ask Removal Companies in Edinburgh
Be aware and take control of the logistics of your move by asking the right questions to removal companies in Edinburgh. The more questions you ask, the more comfortable you'll feel when placing your belongings in the hands of the movers.
Below are some questions we recommend asking movers in Edinburgh to ensure everything goes according to plan:
Ask the removal company to send a surveyor to your home to review your belongings to be transported. This is also a great opportunity to ask for the type of vehicle that would best make sense.
If you're in need of moving any large and bulky items, ask the movers if they have special equipment to facilitate the move.
Ask if they offer packing boxes. Some removal companies offer discounts on boxes, so it's worth asking!
Ask the removal firm for storage facilities if you're in need of one.
Look up the removal company's website and search for the organisations they're a part of, such as The British Association of Removers (BAR).
Inquire about their removals insurance. Check whether you need to supplement this as most insurances do not cover goods while in transit.
Find the Best Deal Now and Save on Your House Move!
Are you ready to talk to the right moving company for you? Just send a quote request to reliable removal companies in Edinburgh. By comparing quotes in one place, you can easily figure out where you'll get the best value for your money. With potential savings of up to 40%, there's no reason not to compare several offers. Fill out our no strings attached inquiry form and get up to 6 removal offers. You'll be making sure your move to Edinburgh is a walk in the park. Our experienced movers in Edinburgh are happy to answer any questions.